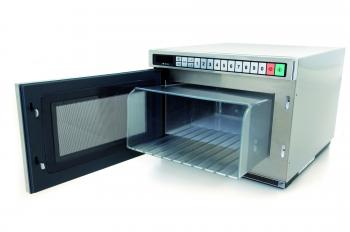 Cavity Protections Systems' Microsave liner
Company:
Cavity Protections Systems
Cavity Protections Systems' MicrosaveTM liner has been awarded 'endorsed product' status by the Craft Guild of Chefs.
The MicrosaveTM is a specially developed rigid liner that can be removed, washed at the end of service and replaced for use time and again avoiding cross contamination of burnt food particles, making the microwave interior much easier to clean and avoiding down time and costly repairs.
All chefs involved in the testing agreed that the MicrosaveTM was very easy to use, would make a huge difference in cleaning time and was a great investment as it could help to extend the useful life of their microwave ovens.
The MicrosaveTM is intended to outlast the average commercial microwave oven and offer good value for money.
Pat Bray, managing director of Cavity Protection Systems Ltd, said: "We were delighted to learn that the MicrosaveTM was so well received by the chefs that carried out the testing and that they felt it was worthy of endorsement. We have many years of expertise in microwave ovens and see the regularity of breakdowns caused by thorough cleaning procedures not being adhered to.
"The MicrosaveTM has been well received by the industry for many years and to have the endorsement of the Craft Guild of Chefs makes us very proud indeed."
Read more