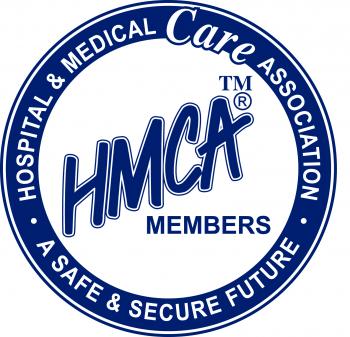 Hospital and Medical Care Association
Hospital and Medical Care Association
Through our relationship with Hospital & Medical Care Association (HMCA) a major provider of Membership Benefits exclusively to associations and members, we are able to offer our members a Legal, Tax and Counselling helpline.
The Helpline is offered by ARAG who are specialists in legal expenses insurance and products nationally and within Europe. Experienced advisers can provide both business members and individual professionals advice on any matter falling under the laws of the current EU.
LEGAL ADVICE
They are here to help explain any complex legal matters in everyday language and have specialist knowledge in the areas of employment, regulatory matters, personal injury, medical negligence, property, contract disputes and consumer law to name but a few.
Advice about the law in England and Wales is available 24 hours a day 7 days a week. Legal advice for other countries is available 9am – 5pm Monday to Friday, excluding public and bank holidays. Members calling outside of these times will get a call-back.
PERSONAL & COMMERCIAL TAX ADVICE
ARAG's tax advice helplines provide confidential advice on any tax matters affecting your UK tax affairs. This includes advice on self-assessment, income and corporation tax, tax credits, stamp duty, capital gains, inheritance tax and many other taxation issues.
For business owners and members – Advice about VAT & PAYE compliance is also available. Legal and tax advice calls are recorded for training and quality control purposes.
COUNSELLING HELPLINE
ARAG will provide your members, member companies and staff with a confidential counselling service over the phone. Experienced counsellors are available to discuss any issue and offer completely confidential support and advice at any time.
Counsellors can help callers to cope with stress, anxiety, relationship breakdown and bereavement. They can provide information about relevant professional or voluntary bodies which offer practical help and support. This service does not provide face to face counselling sessions.
For further information please contact the following numbers:
Legal & Tax Advice – 0330 303 1860 Counselling – 0333 000 2082
Read more