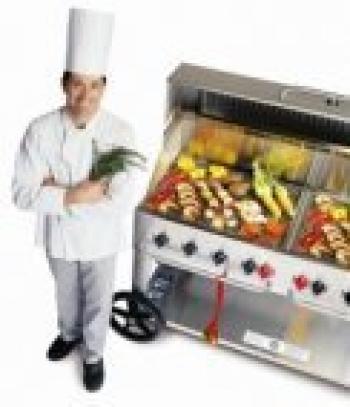 RH Hall
The Best Chefs only use the Best Outdoor Cooking Systems…
…Get your sales sizzling all year round! Crown Verity provides the complete outdoor cooking system, with a range of grills to suit every user from the publican with a small outdoor space to the busy event caterer looking for the ultimate outdoor cooking solution. Every model in the range is built to the same high specification using only the finest materials and workmanship throughout and has the option to be modified to suit any requirement with slot together accessories, allowing you to upgrade your grill and enhance your BBQ menu!
Click here to see the full offer…
36 Month Seasonal Low Payment Scheme
Payments from just £35 a month!
Or click here to save £££'s and purchase outright now!
Competition Time!
Click Here to view the full Crown Verity brochure & answer these simple questions for your chance to win a Panasonic iPod docking station…
What is the BTU rating of the MCB60?
What is the cooking surface of the MCB30?
Name two of the many accessories available for the Crown Verity range.
Email your answers to crownverity@rhhall.com with the subject header 'Craft Guild of Chefs Competition'
Click here for a demo!
Read more