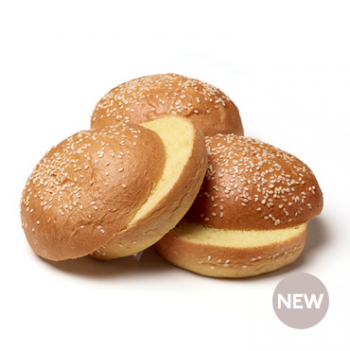 Speciality Breads Glazed Sesame Seed-topped Brioche Roll
Company:
Speciality Breads
Speciality Breads, the Red Tractor-certified artisan bakers, has kicked off its 2016 NPD programme with the launch of a new Glazed Sesame Seed-topped Brioche Roll.
The rolls offer a premium point of difference and are being targeted at the café, pub, restaurant, garden centre, hotel and wider foodservice sectors. The 90g rolls come sliced and in boxes of 48, approx cost for 90g unit 65p.
Peter Millen, managing director of Speciality Breads, said: "Demand for our brioche rolls was incredible in 2015 so we have been working hard to ensure that our offering continues to develop when it comes to variety and quality. 
"With innovation in foodservice kitchens moving at an incredible rate, it's important that we continue to offer new ideas and unique, high quality products to keep up and if possible, ahead of trends."
Read more