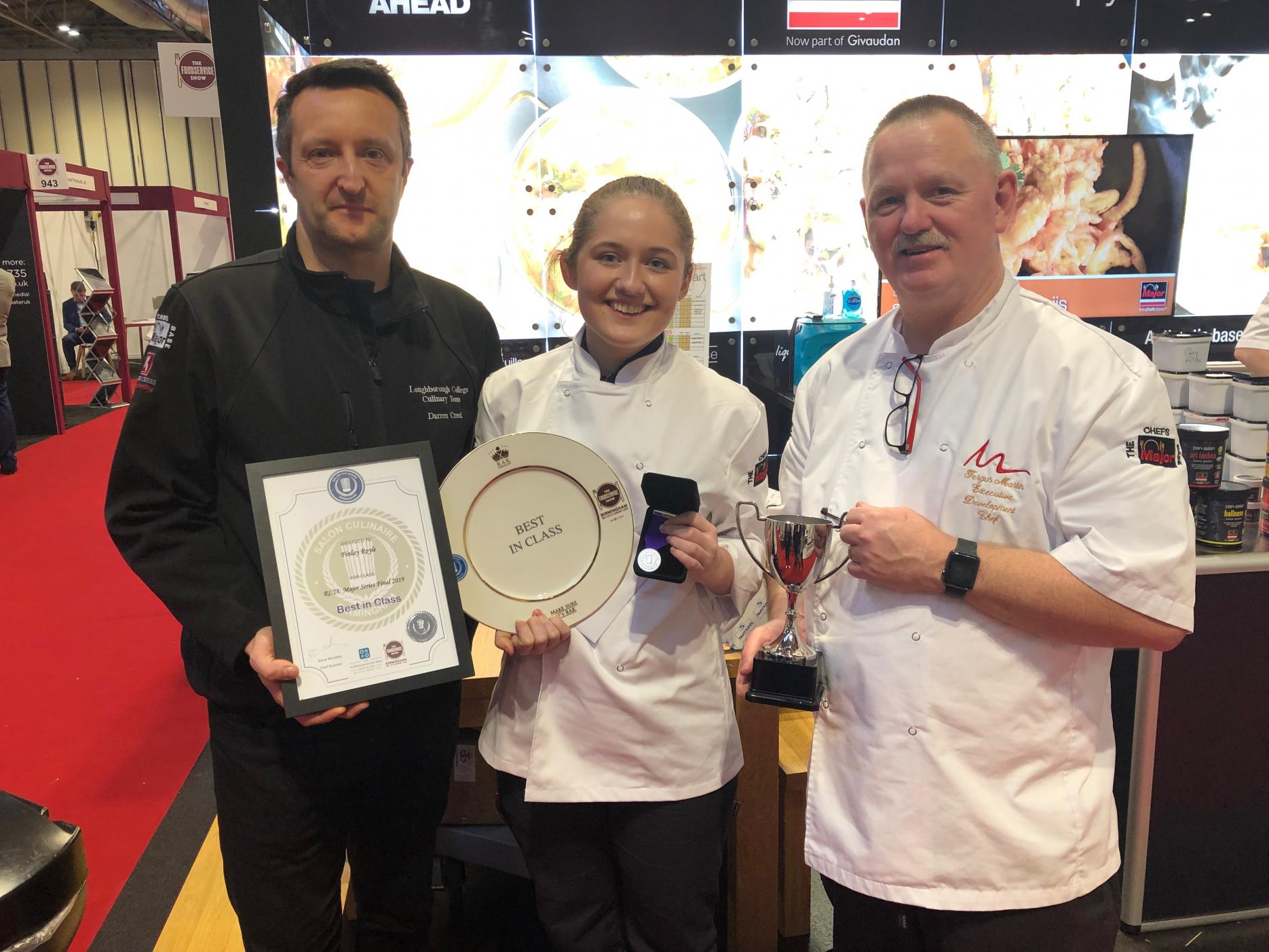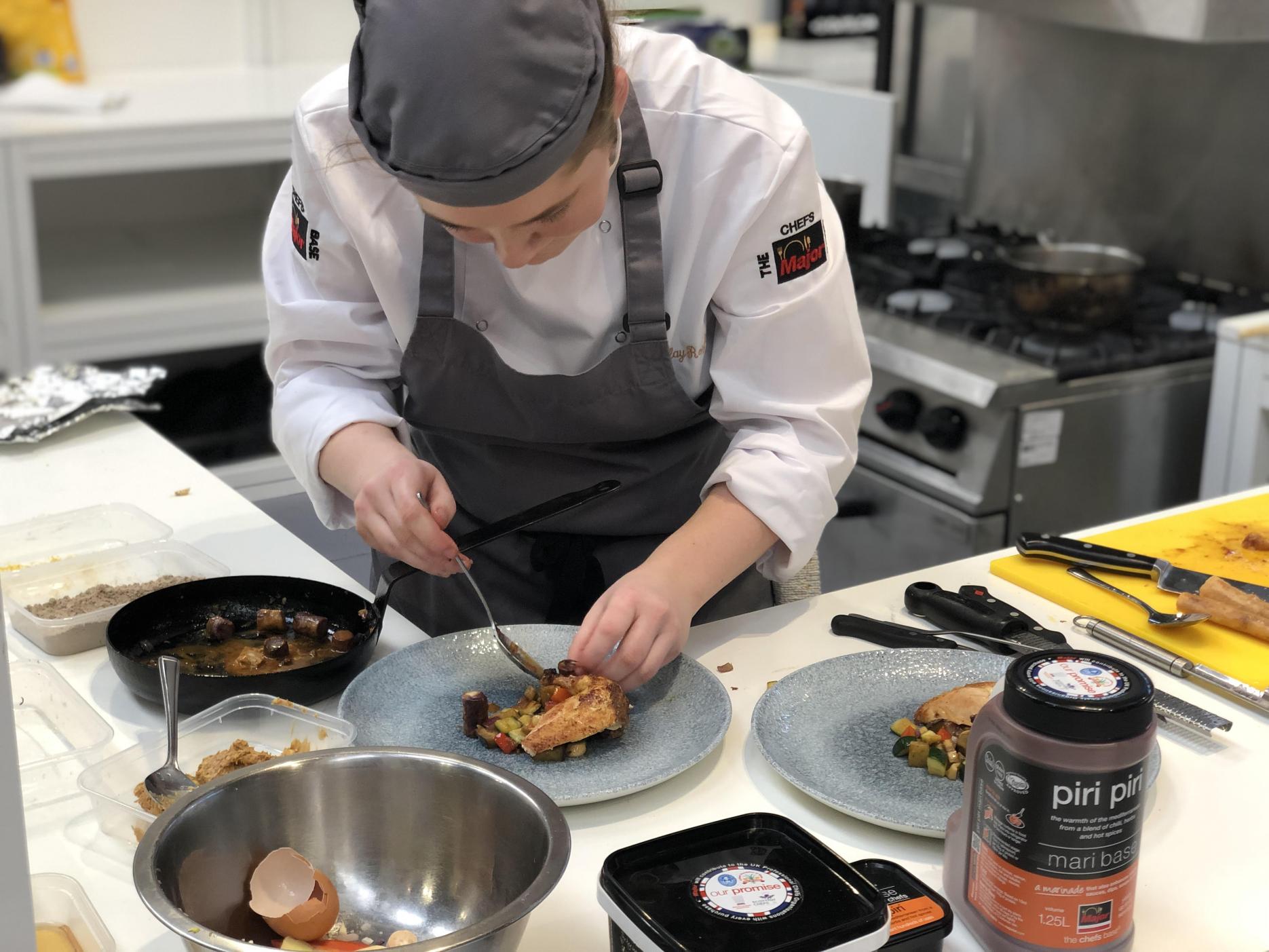 8th February 2019
Craft Guild announces 2018 Major Series winner
The Craft Guild of Chefs is delighted to announce Loughborough College student chef, Finlay Royle, the winner of Major Series 2018.
Having competed against seven other 'talented' finalists, Royle impressed judges with her butternut squash and cumin soup; and Piri Piri roasted poussin with veal butter potatoes and hickory vegetables.
Praised by Major executive development chef Fergus Martin, for her "fantastic textures and flavours," Royle added: "I practiced and practiced, and in the end I was really happy with my final dishes and how the products I used combined with the other flavours in them."
Martin added: "I was extremely impressed with the standard today. There were some innovative uses of Major products across all dishes, including in a fabulous borscht.
"I was also really impressed by the students professionalism in such a pressured environment; they were a testament to themselves and their colleges."
Congratulating all finalists for their 'hard work,' chairman of Judges for the Craft Guild of Chefs, Wayne Harris, commented: "This competition is special because you can really see how much the students have progressed between the heats and the final.
"The standard was superb and everyone had raised their game, which makes me incredibly proud to be associated with the competition.
"On behalf of both Major and the Craft Guild of Chefs, I would like to say a huge thank you to all of the competitors.
"Without your determination it just wouldn't be possible and we hope to see more from all of you in the future."
As the 2018 contest came to a close, the Craft Guild is excited to kick off 2019 regional heats, which will take place across the country over the next few months… Watch this space.
Key Dates:
25 January – Major Series Bournemouth
8 February – Major Series South Devon
26 –28 February – Welsh Culinary Championships
19 March – Major Series Hartlepool
Find out more at: http://craftguildofchefs.org/competitions/138