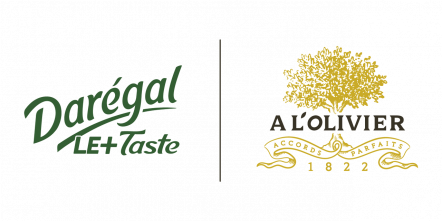 Darégal, established for over 130 years is a global leader in aromatic herbs and culinary solutions, offering an extensive range of frozen, ambient and chilled ingredient products for the UK industrial, retail and foodservice markets.
A l'olivier is the newest addition to the Darégal business, which offers a premium range of olive oils, speciality oils and vinegars.
The miniature range of oils, vinegars and dressings for individual, single use servings is perfectly suited for the new foodservice and hospitality environment. Tailor your own solution and bring life to your brand with a choice of bottle size and private label options.
Contact us today to discuss how we can work with you and your business.
Visit the A l'olivier website to see the delicious products on offer.