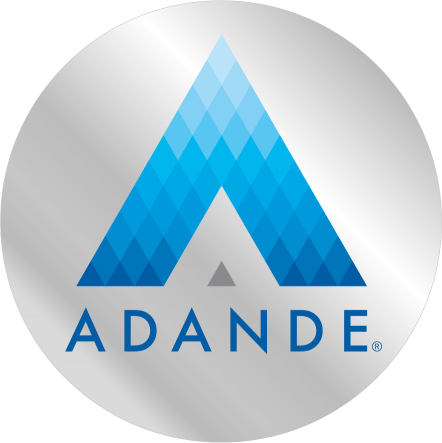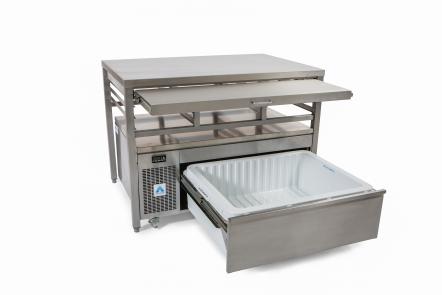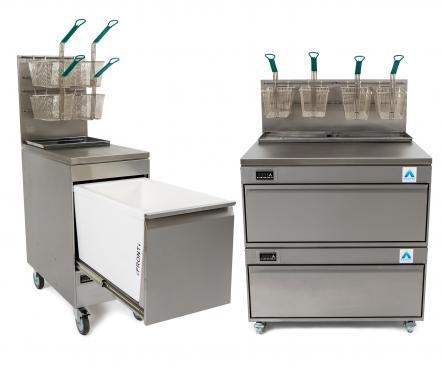 Contact:
Grace Cruickshank – Head of Marketing
01502 526693
A Drawer Like No Other…
Adande Refrigeration is a leading manufacturer of drawers that revolutionize refrigerated storage in commercial kitchens. With their patented technology and unique design, Adande drawers offer unparalleled benefits that set them apart from competitors.

Temperature Stability:
Adande's Hold the Cold technology ensures that cold air remains within the drawer, even with frequent opening of the drawers. This results in superior temperature stability, improved food quality and reduced food waste. The temperatures range from -22°C to +15°C with an accuracy of 0.1°C to create the necessary environmental conditions for chef's produce.
Versatility and Flexibility
Adande drawers offer unmatched versatility and flexibility. Individual drawers per unit can be easily switched from fridge to freezer in a matter of 40 minutes. The drawers can also include a blast chill functionality. This is extremely convenient and efficient for frequent menu changes.
Space Optimization
Adande drawers are designed for optimal space utilization. With the ability to store up to 40 kg of produce per drawer and the option to triple stack them vertically, they truly maximize kitchen space efficiency. The robust drawers can even hold grills and combi ovens on top, thanks to their heat shield tops, enabling seamless workflow and efficient multitasking.
Energy Efficiency
With refrigeration being one of the largest energy users in the kitchen, you'll be pleased to know Adande is a much lower energy user than other refrigeration brands available. Using up to 50% less energy with the use of our drawers in some cases compared to other OEM's. The units can also be up to A+ energy rated with our hydrocarbon refrigerated drawers.
Durability and Warranty
Adande drawers are built to last. With a strong patented design, their thoughtful engineering contributes to the drawers' long lifespan and aids in achieving customer satisfaction. Adande drawers come with an equalled 5 year parts UK warranty (including compressors and condensers), 2 years drawer seals and 2 years labour guaranteed Terms & conditions apply, please contact Adande for further details.
No doors are needed with the Bora cabinet
Powered by Aircell technology, the award-winning BORA refrigerator is a next-generation open-display grab-and-go cabinet that delivers sustainably for retailers. The Bora remains true to Adande DNA in that like all Adande refrigeration it holds the cold and delivers unrivalled performance. The Bora has the most efficient energy rating of any open-display multideck on the market today. This alone can save retailers and hospitality operators ££££'s of pounds in energy bills. New Adande Bora cabinets come with 2-year warranty, with 2-years labour guaranteed. The Bora is only sold in the UK.
 
Address: 45 Pinbush Road, South Lowestoft Industrial Estate, Lowestoft, Suffolk, NR33 7NL
Tel: 01502 537135
Fax: 01502 533794