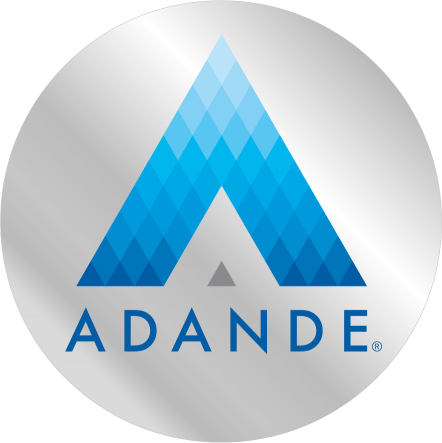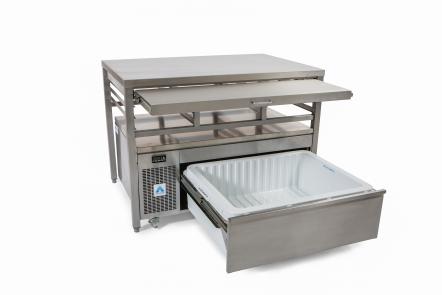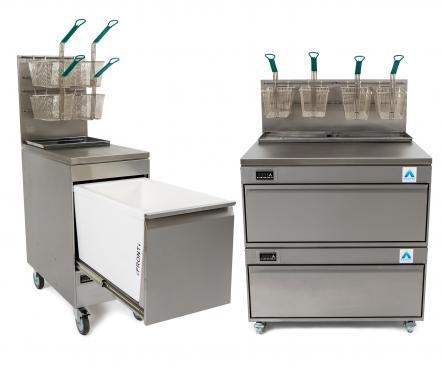 Contact:
Caroline Parker – Head of Marketing
01502 526693
A Drawer Like No Other…
It's true that refrigerated storage is essential to any type of kitchen and depending on the type and complexity of the operation Adande has manufactured a range of models to meet most, if not all the demands of the modern foodservice operation.
Chefs and operators are driven by fulfilling the unique needs of challenging customers and menu changes, as well as navigating problems due to increased pressure on kitchen space, ergonomics & optimising stock and workflow for efficiency.
With an extensive range of modular drawer types, Adande's Hold the Cold® technology is more relevant than ever.  The fundamental difference in technology coupled with the design of the insulated container ensures cold air stays with the food despite frequent opening, resulting in:
Temperature stability
Improved food quality
Longer shelf life for food
Less food waste and lower energy use
No competitor product matches this performance!
Add to that fridge to freezer convenience (precise incremental control by degree from -22°C to +15°C) with modular options whether stand alone or within a range or cooking suite; the Shallow, Blast Chill or Matchbox drawers conceive ultimate flexibility from a single 13 amp plug.
Multiple industry and foodservice awards testify to the technology and the benefits add up, not only in terms of innovation, but moreover with energy efficiency, robustness, and sustainability.
 "We're always extolling the DIFFERENCE in technology and performance, but Adande drawers are as versatile and innovative as the unique Chefs using them, and that really is a good comparison too!" says Karl Hodgson, Adande's UK & USA Sales Director.
There are ongoing benefits beyond that of the patented technology with monetary savings achieved from low operational costs and less food waste.  For instance, low footprint and optimum ergonomic efficiency, a space saving handy worktop coupled with ease of access and stock replenishment into effective 'plan view' drawer management makes chefs work smarter not harder!
Add to that the strength and durability of the drawer runners isolated away from freezing air, together with patented horizontal magnetic heated seals (with a 2 year warranty); and it's easy to appreciate the thoughtful product design that minimises key component exposure to damage and accumulation of debris, contributing to a fully refurbishable lifecycle aiding those important sustainability targets.
Karl Hodgson, summarised, "2017 saw Adande technology recognised and awarded both in the UK and internationally.  2018 will see more development and innovation to complement the range -providing sustainable refrigeration technologies that meet real customer needs in food storage, display and service. (See images of Adande's new Fry Station & Combi Stand)."
NEW PRODUCTS FOR 2018!
Adande Combi Stand
Adande Fry Stations
With Craft Guild Accreditation 'Shine a Little Brighter' Adande's drawers carry the Guild's logo with the 'Approved Product' stamp, so chefs can be assured that it has been tested by their peers. In fact, Chefs can always contact our Sales Team and ask for a trial. It's often the best way for a chef to experience the product first hand, receive some good advice with training pertinent to their unique set-up, and realise the multiple benefits for themselves before committing to purchase.",
Contact Karl Hodgson, Sales Director:  Email:  [email protected] / Mobile: 07805 087220
Or Adande Customer Services Team on +44(0)1502 537135 or [email protected]