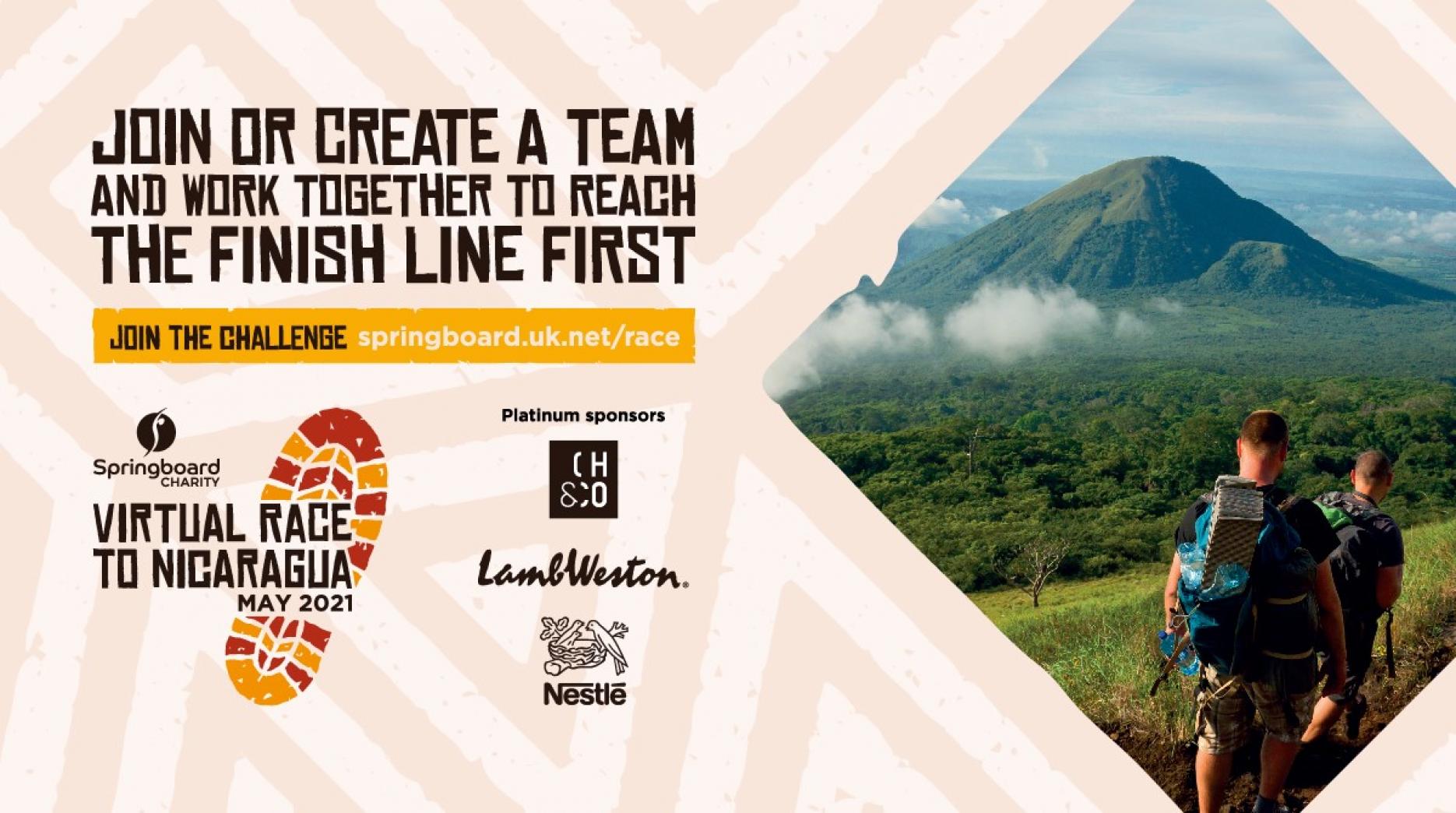 12th April 2021
Springboard calls on hospitality industry to join virtual race to Nicaragua
Springboard UK has launched their annual trek with a twist- calling on the hospitality industry and supporters to join in with a virtual race to Nicaragua to raise money for the charity.
Trekkers will join a team and be challenged to cycle, walk, run or push the 5,300 miles from the UK to Nicaragua during the month of May. Each team will be made up of around 30 individuals to make the challenge 'tough but achievable'.
Springboard has been helping unemployed people of all ages, abilities and backgrounds to improve their career potential in hospitality and tourism for over 30 years
Amy-Jane Cahalane, marketing & events partner at Springboard UK, said: "Each year we take a group from the hospitality industry overseas on a trek to raise vital funds for Springboard and support a local community outreach programme.
"Our 2020 trek to Nicaragua was disappointingly put on hold, but we're taking the opportunity to get even more of the industry involved and raise money to help futureproof the talent pipeline for hospitality.
"Join or create a team and work together to reach the finish line first. If you want to take part, but haven't got a team, just leave the 'team name' field blank when you register, and we will assign you one."
Using the My Virtual Mission platform, the miles will be tracked and counted collectively to move each team along in the race. Everyone who takes part will receive a goody bag and a t-shirt, and there will be prizes given out along the way.
Registration is £10 per person and teams must pledge to raise £3,000 for Springboard. Participants can register at: www.springboard.uk.net/race.
The virtual race is being supported by platinum sponsors CH&Co, Nestlé and Lamb Weston, and gold sponsors AAK, Bidfood, Heinz, ISI UK, Kellogg's, KP, Lotus Biscuits and Unilever.