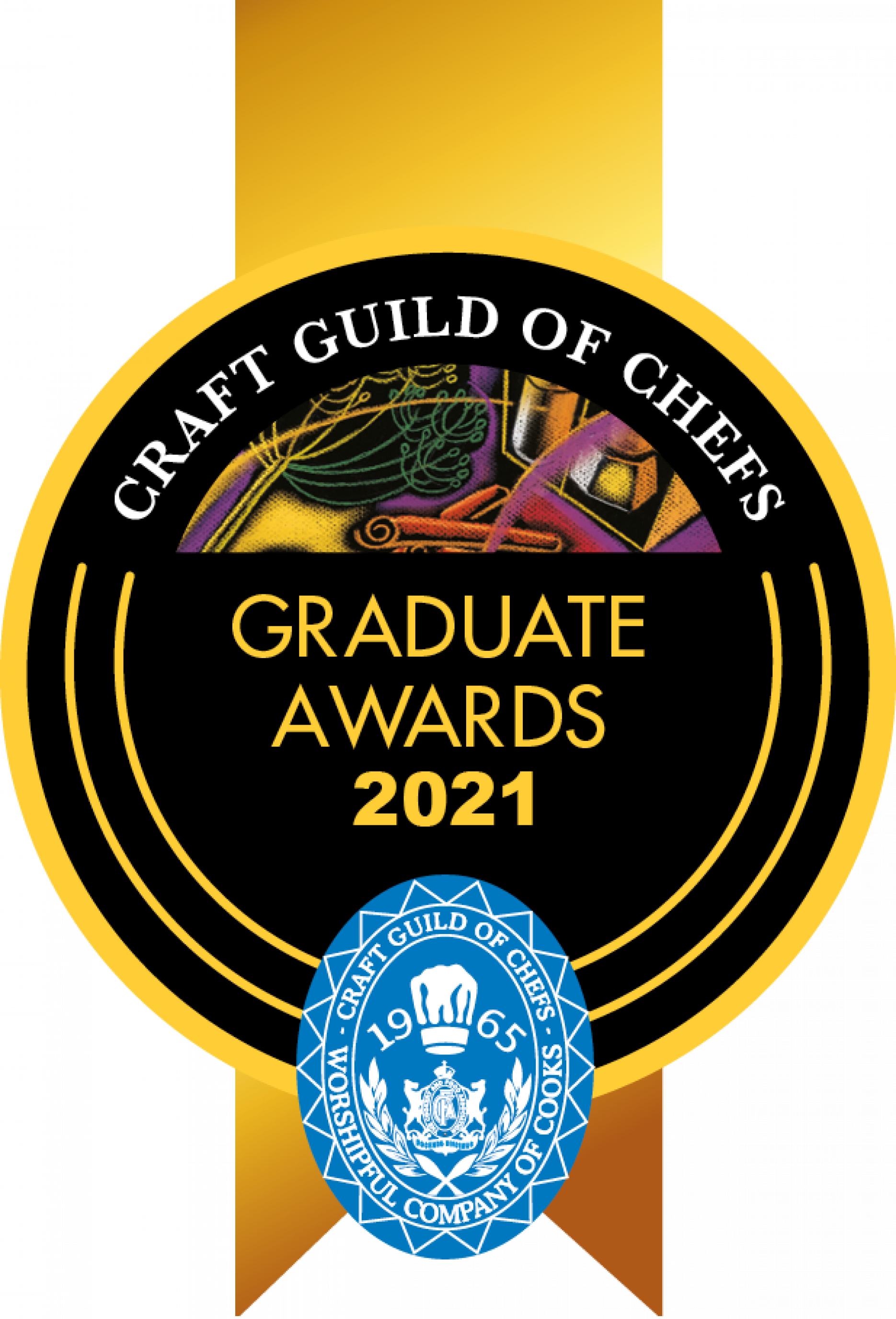 14th September 2021
Spotlight on Graduate Awards Pastry finalist Beth Disley-Jones
Graduate Awards finalist Beth Disley-Jones is currently working at the Art School Restaurant as a junior sous chef.
She completed her training at City of Liverpool College where she did a Royal Academy of Culinary Arts apprenticeship with her placement at the Art School.
What do you love most about being a chef?
What I love most about being a chef is that I get to be creative and come up with new dishes. I also love the buzz of service and working with a team. It's a great feeling when you receive great feedback from guests.
Did you always want to be a chef?
At first, I wasn't sure what I wanted to do as a career. I've always had an interest in art and anything creative. I studied GCSE Food Tech at school and this was when I realised that I enjoyed cooking. When I started my apprenticeship, I was first put onto the pastry section. I fell in love with pastry once I realised it really was like art on a plate.
Who has inspired you the most in your career so far?
I am inspired by seeing other female chefs in the industry and I really admire Clare Smyth and Lisa Goodwin-Allen. What they have achieved is amazing! I also look up to my mentor, Paul Askew, and all the other chefs that I work with.
What do you like most about the Graduate Awards?
As a pastry chef, I really wanted to do a competition that focused solely on pastry and the Graduate Awards are recognised as a great award in the industry. Also, the briefs that I have been given have meant that I have had to learn new recipes and techniques that I have not had to use so far in my career.
What is your favourite dish to cook?
My favourite dish to cook is any type of dessert! I am inspired by seasonality and love to create dishes based on the time of the year.
How do you feel to be a finalist in the Graduate Awards?
I'm over the moon to be a finalist! It's such a great opportunity. I'd definitely tell people to enter in 2022 as you learn so much and gain lots of new skills along the way.
How has this event helped you during the pandemic?
Through lockdown I've been desperate to do competitions again. In some ways it felt like the whole year had been wasted so it feels great to be doing an event like this and pushing myself again.
What positives can you take away from the pandemic?
During lockdown I tried to do as much research and practice as I could as I really missed being in the kitchen. I made lots of sourdough and banana bread and just enjoyed cooking for my family. It also gave me lots of time to work on new desserts for when the restaurants re-opened.