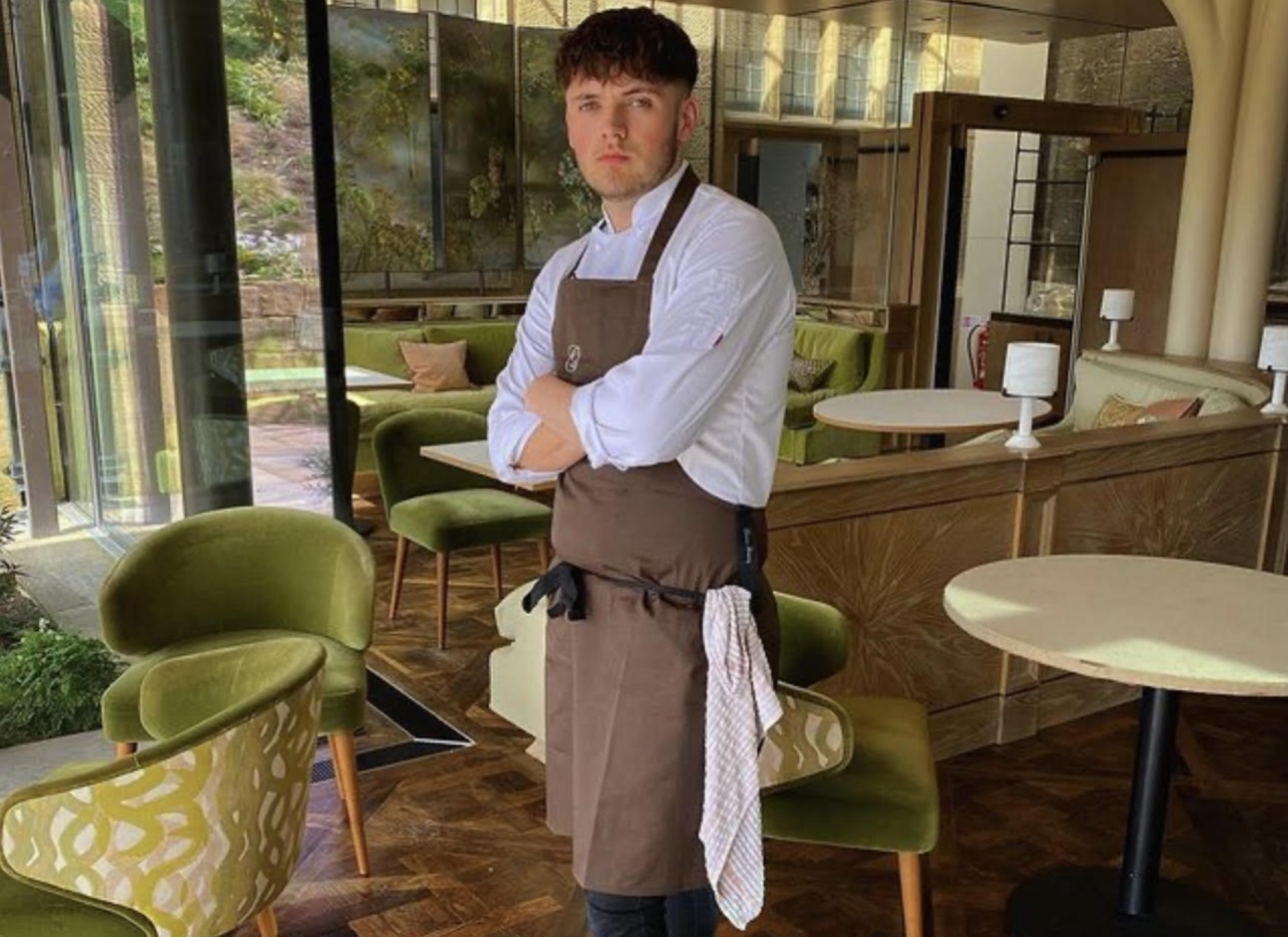 15th September 2021
Spotlight on Graduate Awards finalist Jonny Smith
It's great to welcome Jonny Smith to the final of this year's Graduate Awards. Jonny is currently working at 1 Michelin starred, Gravetye Manor as a chef de partie and completed his training at Havant and South Downs College in Hampshire.
What do you love most about being a chef?
There are so many things I love about being a chef including the creativity, buzz of service, the fact I am constantly learning, as well as knowing I play a huge part in the customer's satisfaction.
Did you always want to be a chef? If not, what did you want to be when you were growing up?
I wanted to be a chef from a young age, partly because my mum is a food technology teacher so there was always cooking going on around me. My backup plan was either to be an actor or a policeman.
Who has inspired you the most in your career so far?
There's been lots of people who have inspired me in my career including Steve Groves, Adam Smith and George Blogg who I've worked or currently work with. However, there are also of course the likes of the Roux brothers, Gordon Ramsay, Paul Ainsworth, Angela Hartnett, Sat Bains, Marcus Waring and Nathan Outlaw who have all inspired me in different ways.
What do you like most about the Graduate Awards?
It's a great opportunity to learn, practice and develop my skills and is an achievement which is recognised in the industry as well as a personal goal I really want to achieve.
What is your favourite dish to cook?
This is a tricky one, but I'd say a dish that I've worked hard on and that has proven successful in competitions before is my crab tortellini with a crab bisque, sea herbs, lemon and leeks.
How do you feel to be a finalist in the Graduate Awards?
It's an exciting opportunity for me to showcase my skills, knowledge and gain recognition in the industry.
What advice would you give to those considering entering in 2022?
Go for it! You've got nothing to lose but all to gain. Regardless of the result you will definitely learn something new and develop your skills so use it as a great learning opportunity and the chance to connect with others.
How has this event helped you during the pandemic?
Being part of the Graduate Awards 2021 has given me something to focus on and allowed me to stay in touch with the job I love.
What positives can you take away from the Covid-19 situation?
It's given me time to sharpen my skills, knowledge and also time to rest and reflect. As a chef this isn't something you usually have time for, so it is good to look at the positives to a very challenging situation.