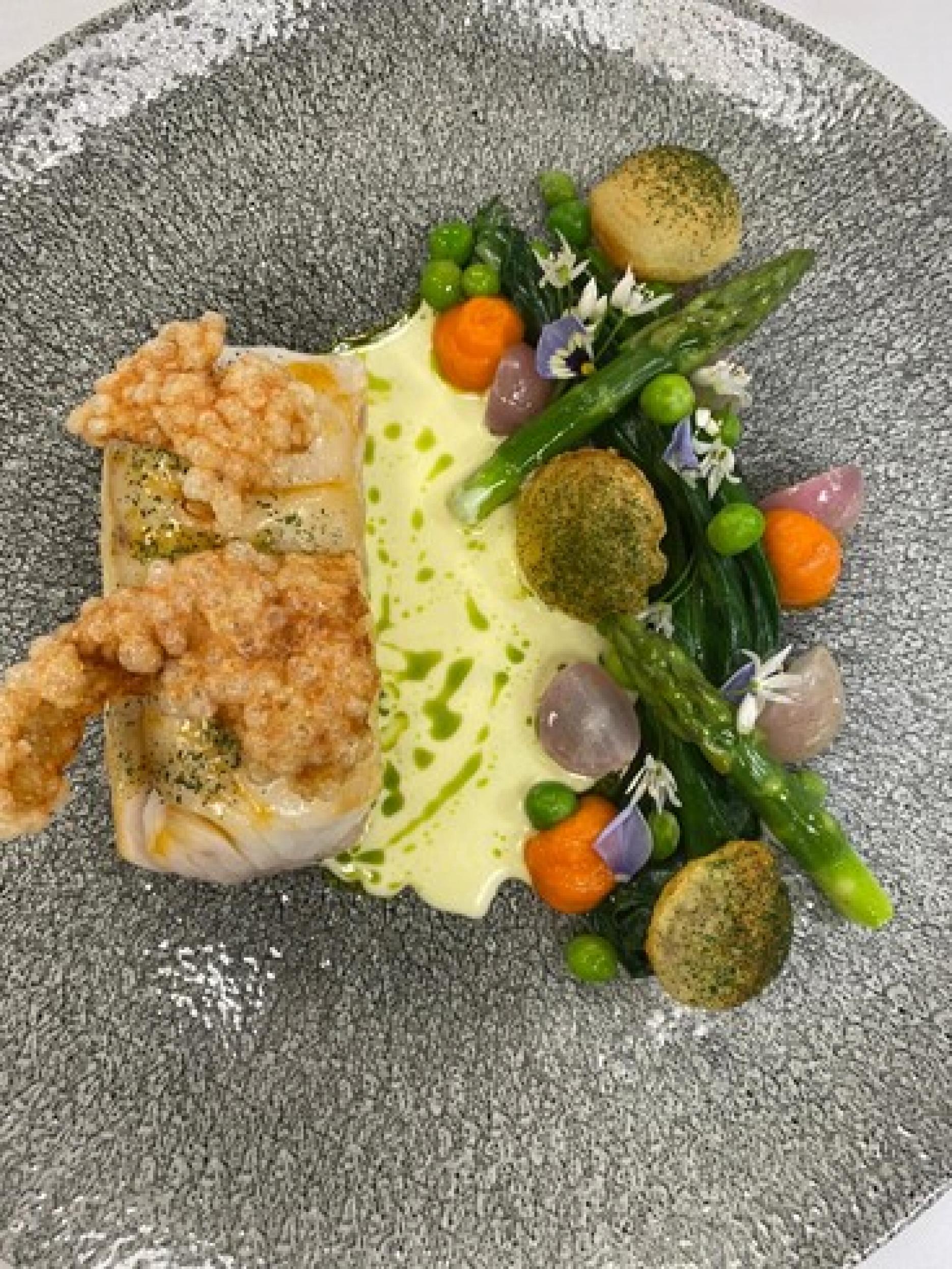 13th September 2021
Spotlight on Graduate Awards finalist Charlie Knight
We have loved learning more about our Graduate Award finalists over the last few weeks and the first chef in the spotlight is Charlie Knight.
He is currently working as a commis chef at the House of Commons and has been there for the last two years. His training took place on a three-year course at Westminster Kingsway College
What do you love most about being a chef?
I love how creative you can be as a chef. Every day is different and it always keeps me on my toes and excited to see what the future holds.
Did you always want to be a chef?
When I was younger, I always enjoyed cooking and baking with my grandparents but it wasn't always my first choice. At one stage, I was going to become an electrician but I didn't quite make the cut and so I went for my back up option which was to become a chef. However, I 100% do not regret my decision as I have enjoyed every single moment of it so far.
Who has inspired you the most in your career so far?
A lot of famous chefs have inspired me over the years but the ones who have inspired me the most are Michel Roux Jr and Allan Roux. I first met them when I was in college when the Roux Scholarship final was taking place and I remember watching everything that was going on and how motivated they were for the chefs there. When you watch them like this you see how dedicated they are to the industry.
Another chef who has inspired me over the years is Marco Pierre White. This is due to the way he only sets a standard to himself and the customers and does not care about the money or the media, he speaks the truth about how hard this industry is and proves to the world what it's actually like to be a chef in the current era.
What do you like most about the Graduate Awards?
I love that it is an award and not as much a competition. This motivates more chefs to give it a go as it's not about winning, it's more about trying to do your best and prove to everyone what you can do. It also lets you get creative with what you do.
I also love how well organised the Graduate Awards is compared to other competitions out there. They really care about how you're getting on and want to help you.
What is your favourite dish to cook?
My favourite dish to cook must be a beef wellington. When you cut into it and see a lovely medium/rare steak, with a lovely crisp pastry, finished with a nice rich sauce, it has to be up there with one of the best things to cook.
How do you feel to be a finalist in the Graduate Awards?
I feel chuffed to be in the finals as I didn't expect to make it quite this far, I went into it with the mindset of enjoying it and just taking away as much as possible. Now I have got to the final, I really want to prove to myself how good I actually am and pass the exam.
What advice would you give to those considering entering in 2022?
I would say to those who would love to enter the Graduates wards in 2022 to just go for it. There is nothing to lose, and you will always come away with more experience than you had before you went in.
How has this event helped you during the pandemic?
The Graduate Awards has helped me a lot through this pandemic. I have had time to focus on it more than ever and it has helped by ticking my brain over and staying excited about what is about to come.
What positives can you take away from the pandemic?
It has let me focus a lot more on my career as I have had time to develop my ideas and work on projects, I wouldn't normally be able to do. It has also given me the opportunity to work on my career more, like doing the Graduate Awards and other competitions.