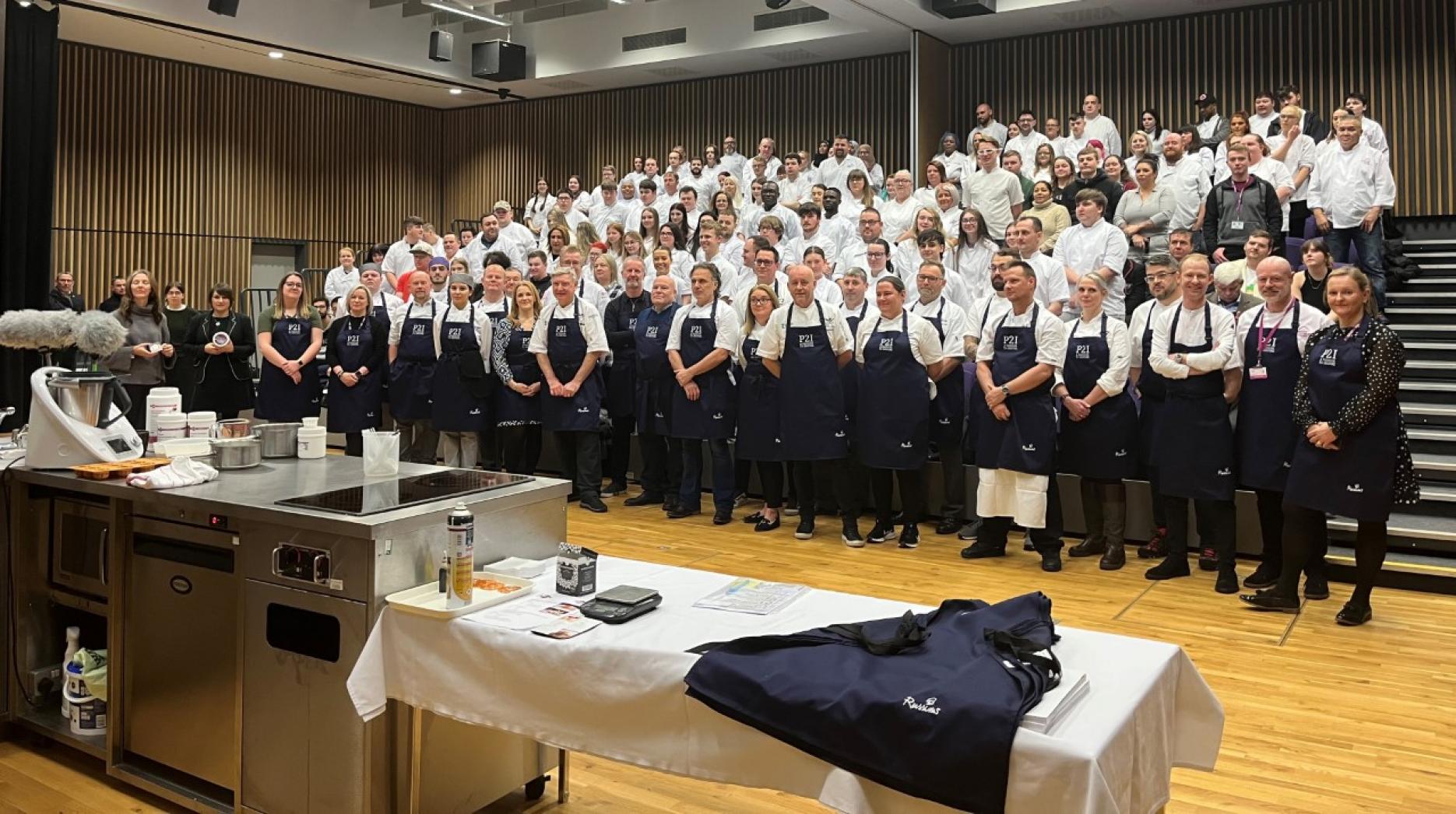 18th November 2022
A Passion to Inspire hosts Upskill Day in Glasgow
A Passion to Inspire hosted an Upskill Day for student chefs on 15th November at City of Glasgow College.
Over 200 students and lecturers joined on site with a further 28 colleges and 3,600 people watching online. Watch a recording of the Glasgow Upskill Day here.
Murray Chapman, founder of A Passion to Inspire, said: "What a culinary adventure. [It was great to see] lecturers and teachers supporting and going the extra mile to inspire their students.
"One of the great things about all the chefs cooking and tasting is that they are all different with their creative skills which is the brilliant thing about our industry. Everyone with us on the day – both in the room and online, had their taste buds and imagination taken to a new level. This shows how wonderful hospitality is as there is no limit to what you can achieve."
The Upskill Day featured Rupert Rowley, Vicky Enderson, Graeme Cheevers, Dan Ashmore, Dean Banks and culinary legend Willie Pike. Whilst they created their dishes, Murray Chapman discussed the taste and texture as well as highlighting the importance of  career paths.
Steve Hobbs, managing director of the Grande Cuisine Academy, added: "Great event to be at and part of - fabulous culinary presentations and a pleasure to be able to interact with chef lectures and student chefs. It's great to see such enthusiasm from the next generation and wanting to develop their skills, which hopefully we can all help with."