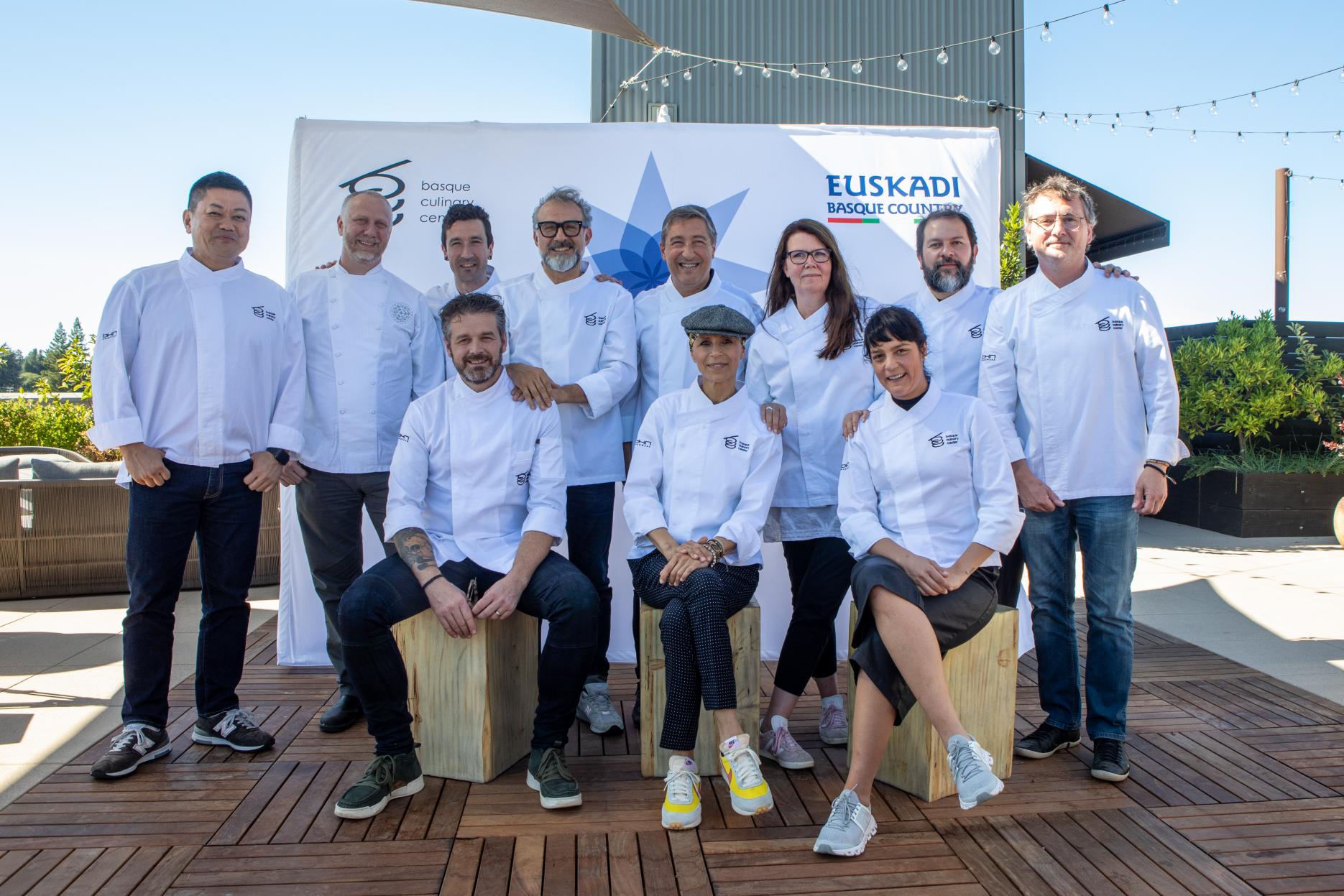 20th February 2020
Nominations open for fifth edition of Basque Culinary World Prize
Professionals and institutions within the gastronomic sector can nominate chefs for the Basque Culinary World Prize, which celebrates chefs who have 'transformed society' through gastronomy.

The winner of the Basque Culinary World Prize will receive €100,000 to devote to an initiative of their choice. Over the last four years the competition has 'sparked' discussions about the role of chefs in bringing about social change. 
Since the competition started in 2016 over 450 chefs from 42 countries have been nominated for the world prize. The 2020 Basque Culinary World Prize nominations are open until 4 May. 
The annual award celebrates chefs for creating an impact 'beyond the kitchen' in areas including technology, innovation, education, the environment, health and economic development. 
The judging panel is made up of influential chefs and international experts who will select the winner. 
Joan Roca, president of the jury of the Basque Culinary World Prize, said: "The Basque Culinary World Prize is the most respected award among chefs, who, currently, take on gastronomy in a very different way. 
"We now understand the great responsibility of our profession and the impact that food has on sustainability, from an environmental, economic and social perspective. 
"In this fifth edition, we invite members of the gastronomic community worldwide to participate in the nominations. This way, this inspiring award will keep on discovering transformative and inspiring stories that may not have the public recognition they deserve, giving them a voice."
The previous winners and initiatives include:
2019: Anthony Myint (climate change). 
2018 Jock Zonfrillo (Australian indigenous culture).
2017: Leonor Espinosa (empowering Afro-Colombian communities).  
2016: María Fernanda Di Giacobbe (assisting vulnerable women in Venezuela). 
Myint commented: "I'm immensely honoured to have won the Basque Culinary World Prize because I believe food and agriculture offer our best hope against climate change.  A revolution is built one individual at a time and we're trying to start a global movement."
To nominate someone, visit the Basque Culinary World Prize website.