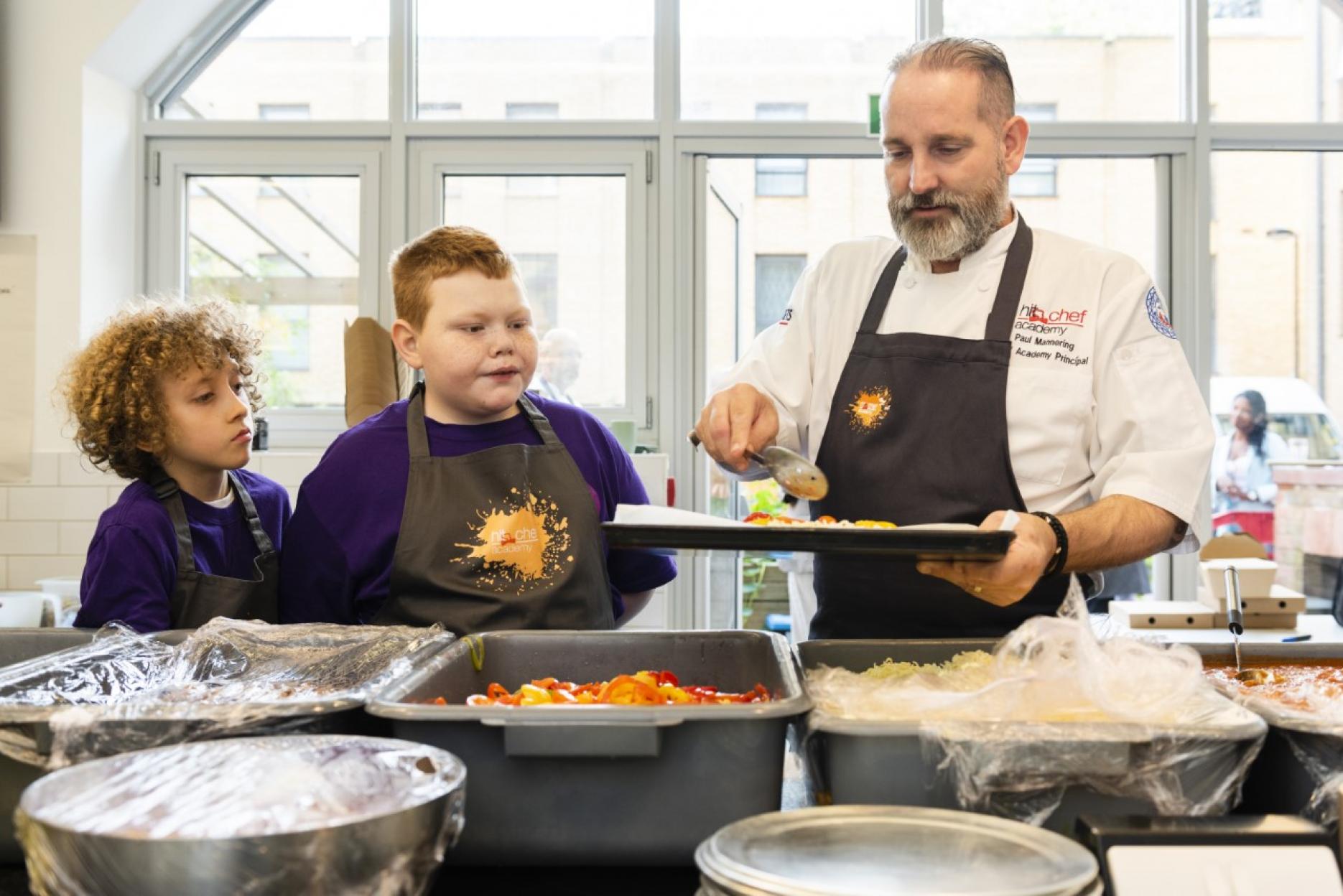 24th September 2021
HIT Training launches free workshops to close skills gap in London
Aspiring chefs will be given a taste of what it's like to work in a professional kitchen thanks to national hospitality provider, HIT Training, which has launched a series of free workshops in collaboration with Hospitality Pathways.
According to Sky News the UK faces a 'vacancy crisis' with a shortage of almost 30,000 chefs. The free workshops will give people transferrable skills from basic knife techniques to food safety.
The series aims to showcase the exciting career prospects in hospitality and encourage more people to consider reskilling as chefs.
The workshops are open to people currently in work with a 'passion for cooking' and a 'desire to discover' the opportunities available in the hospitality sector. To be eligible, attendees will need to be currently employed in London and legally living in the UK.  
The London-based workshops launched on National Hospitality Day (Saturday 18th September) at St Luke's Community Centre with a street food themed event aimed at inspiring local children to consider a career in the hospitality industry.
The budding young chefs had the opportunity to learn how to create a selection of dishes from cultures across the globe and discover new career opportunities for when they leave school.
HIT Training ensured that no food went to waste on the day, donating all 1,100 portions of food created to those in need in the local community, including Foodbanks, women's refuge, homeless shelters and youth clubs.
Paul Mannering, principal of the HIT Chef Academy, commented: "It's a real pleasure to be work with Hospitality Pathways alongside our supporting partners to bring these workshops to aspiring chefs. Each session is designed to give them a real taste of what life is like as part of a production line and help them explore the options available to them.
"Attendees will be given a huge opportunity to learn from experienced chefs who can share their own personal experiences, give hands-on demonstrations, and answer their questions about starting their journey as a chef. It's an extremely valuable event and I'd encourage as many people as possible to apply."
For every person who completes the Pathways Programme over the next two years, HIT Training will make a donation to Hospitality Action.
Those interested in attending one of the free HIT Chef Academy workshops should apply via the HIT Training website: https://hittraining.co.uk/.