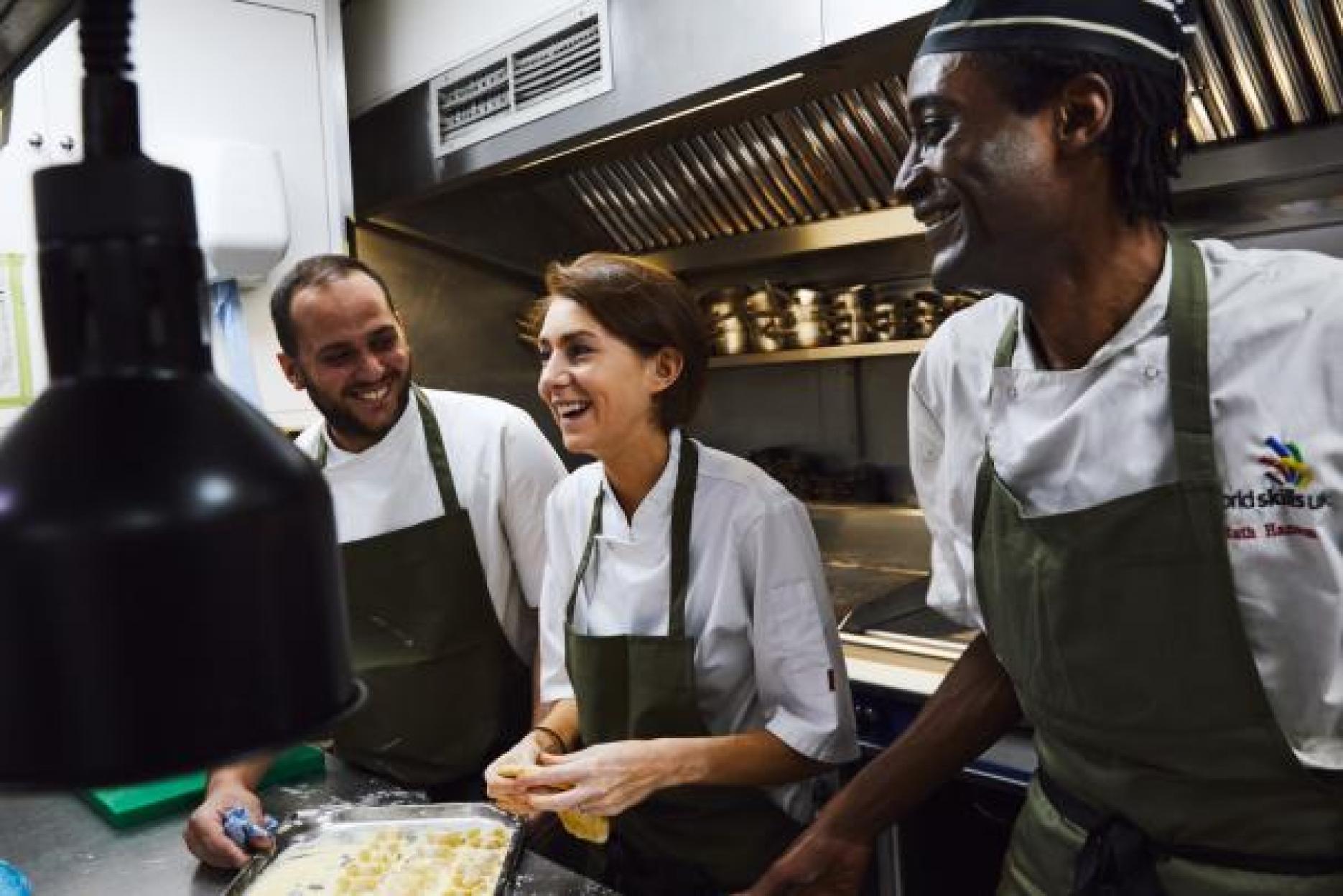 7th September 2021
#FairKitchens launches free leadership training for chefs
#FairKitchens, a global movement driving change to secure a healthier and more sustainable foodservice industry, has launched a new leadership training programme that is free to any hospitality business employee.
The programme aims to improve working environments and address staff retention issues by empowering leaders with insight and practical tips from others in the industry.
The training is presented by Unilever Food Solutions, one of the co-founders of #FairKitchens, in collaboration with The Culinary Institute of America (CIA), which lent its expertise as an industry service.
Alex Hall, executive chef and culinary team leader for Unilever Away From Home said: "With staffing levels continuing to pose a challenge, we want to help leaders build the best possible environment for their teams.
"In this training #FairKitchens ambassadors, partners and friends from all over the world share their experiences of good kitchen leadership so others can learn and reflect on their own practices.
"The end result covers everything from how to give individuals ownership and spot wellbeing problems, to talking openly about decisions that need to be made, so you can do what's best for the whole team."
Participants will have the opportunity to learn from Michelin-starred Chris Galvin, President of the American Culinary Federation Kimberly Brock Brown and The Princess of Shoreditch head chef Ruth Hansom.
Hospitality Action and Westminster Kingsway College contributed their expertise to the programme and the Craft Guild of Chefs has endorsed the training.
Hansom added: "I think this conversation about leadership is crucial right now to stop talented people being lost to other industries. We have to start putting our teams first. If we stretch people to the max they just burn out and staffing problems get even worse. Many of those who've left won't have been nurtured or led well."
The modules include:
Module 1 (Introduction): What is Leadership
Module 2: Self Awareness and Self-Management
Module 3: Communication
Module 4: Recruitment and Onboarding
Module 5: Building Diverse Talent and Teams
Module 6: Wellbeing
Module 7: Crisis Management