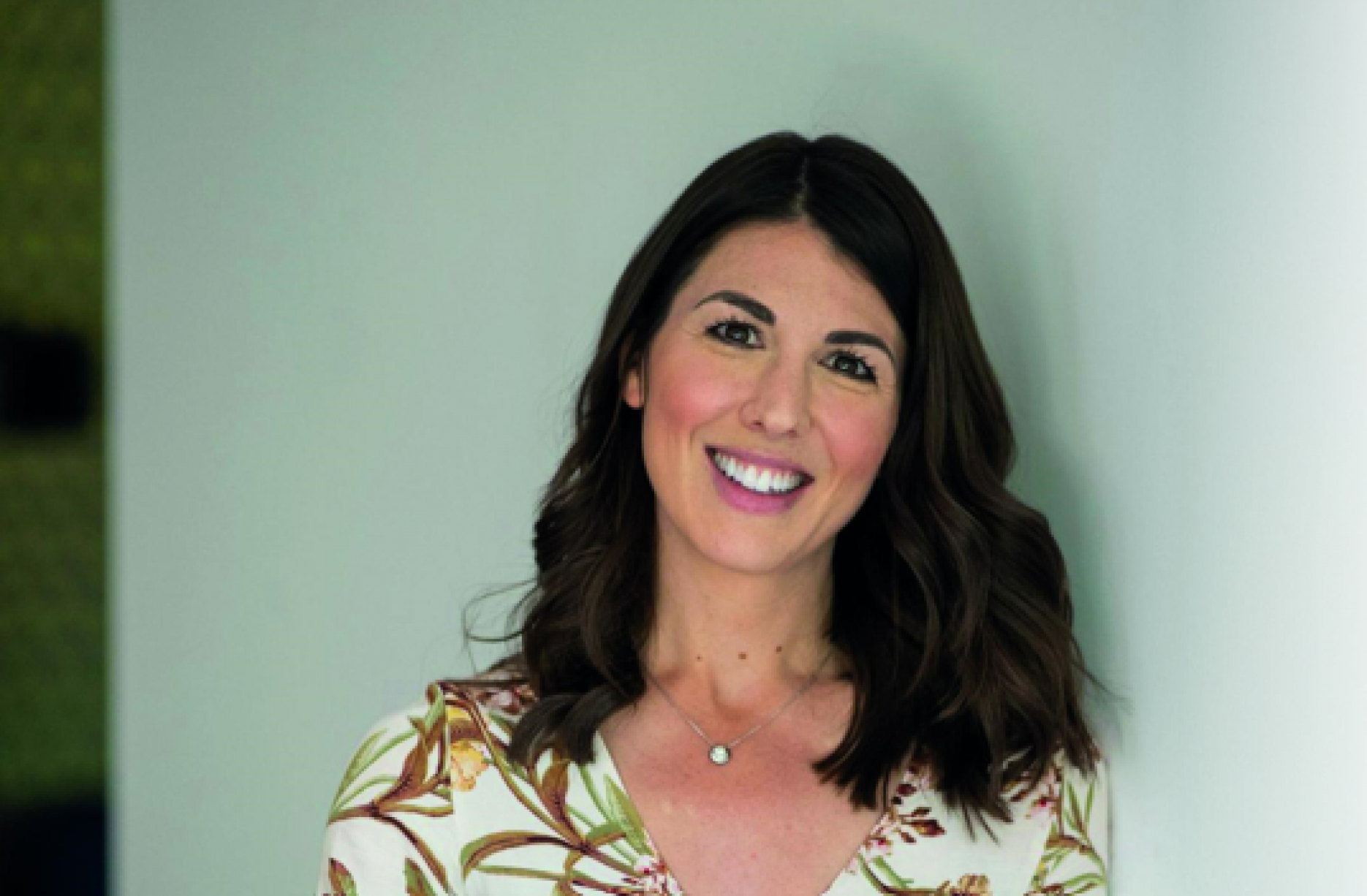 25th October 2021
Craft Guild of Chefs Careers Series- An Interview with Sophie Wright
This time in our Careers in Hospitality series we have turned to chef Sophie Wright. Not only is she a Graduate Awards achiever, she's a published author and has been a key contributor on Radio 4's The Kitchen Cabinet programme for the past ten years.
Stockpot recently caught up with Sophie, who shared with us her exciting culinary journey.
Stockpot: Sophie, at the age of 20, you became one of the UK's youngest head chefs. Two years later, you wrote your first cookbook. Tell us more about your journey.
Sophie: As a girl, I attended a well-established academic school that did not allow much room for creativity. I needed to find a way to express myself creatively, so when it came to making a choice, more years in academia or walking a vocational path, it was a natural step for me to choose something that I was deeply passionate about – cookery.
I joined the acclaimed Westminster Kingsway College at 16 to follow my passion, and I have never looked back. During my training at Westminster Kingsway, I regularly took part in national and international culinary competitions, and after graduating I worked for two years in a very busy London restaurant, where I quickly became head chef.
However, my urge to travel and continue to grow was strong, so I decided to work as a private chef where I was lucky enough to travel the world and learn new skills, cuisines and gain confidence as a young chef.
After six years of working all over the world and starting my own catering business, I needed to find a better work-life balance. At this point, I was 25 years old and I had written two cookery books and had a regular slot on The Kitchen Cabinet on Radio 4.
Writing about food came somehow naturally to me. I enjoy writing under my own name, or for others as a ghost-writer. I very much enjoy recipe development and work with numerous start-up food companies as well as established brands.
Now, aged 34, I have three small children. I have written four cookery books, as well as worked on, developed, and styled many others for named chefs and high profile 'foodies'.
I can work from home most of the time and run a business that ticks along beautifully with a team of extremely talented and valued chefs in Battersea.
I consider my position extremely fortunate and I am convinced that the foundations that Westminster Kingsway College, its lecturers, and competitions such as the Graduate Awards gave me the confidence to turn my skill as a chef into just about anything.
Stockpot: Formal qualification or apprenticeship, which one do you consider is best?
Sophie: I think it depends on the personal circumstances. I was educated at one of the best culinary colleges in the UK, and for me, that was invaluable.
I learned through practical skills at Westminster Kingsway College, and I benefited from being tutored and mentored by amazing chefs such as Bob Brown, Vince Cottam, Simon Stocker and Matt Owens, to name but a few.
They all gave me the confidence to hone my skills properly. I learned classic French cookery, and without that, there is no way that I would be doing what I am doing today.
For instance, my job at The Kitchen Cabinet is to answer questions about classical food that other panelists might not know or have a grasp of – the foundation that the college laid down for me helped me become successful as a broadcaster and as a chef.
Stockpot: How did you decide to sign up for the Graduate Awards 2006-2007 edition?
Sophie: I love following instructions and doing things well. I am a firm believer that practice makes it perfect, which is what the competition focused on.
I remember that I liked the structure of the competition, and I wanted to show myself that I could succeed at any challenge that was put in front of me. I am also fiercely competitive and hate losing! I was still at college at that time, and I was trying to be as active as I could on the competition scene and learn as much as I could.
I remember it as being a fabulously exciting competition that I wanted to win. I was riding a wave back then; I was winning a lot of competitions and the Graduate Awards was another challenge.
Stockpot: You emerged as Graduate Top Achiever, having scored the highest mark overall (89%). Would you recommend young chefs to take part in next year's Graduate Awards? If yes, what would be your advice?
Sophie: Yes, I would encourage everyone to participate. Be determined and well prepared - if you are going to commit to something, go all in otherwise you are going to trip at the first hurdle.
Also, practice a lot. You are facing fierce competition, so you need to know your basics. Plus, you never know who is judging the competition and what the tasks are – some chefs are more traditional, whereas some are more modern.
So, try to learn it all! If you are doing a lot of competitions, you meet more chefs and understand their style and what they expect from you.
Stockpot: Did you enjoy participating in culinary competitions?
Sophie: Yes. Participating at various national and international competitions allowed me to build those stepping-stones and made me feel comfortable doing interviews, working as a broadcaster, and doing television work. It challenged me on various levels, and it helped me tremendously in my career.
Stockpot: What are your favourite ingredients to cook with and why?
Sophie: I love working with fish, as it challenges all your skills. I find it very therapeutic to prepare seafood, and I think it is such a privilege to work with.
Stockpot: If you were to stick with only one of the following, which one would you choose – chef, cookery book author, broadcast chef, or entrepreneur?
Sophie: I cannot pick one. I love being my own boss, diversifying and always being open to opportunities. Working from my kitchen at home allows me to work with clients that require food styling for their social media content, websites or cookery books that need imagery. I very much enjoy food styling and photography. I find this process extremely therapeutic, creative, and rewarding.