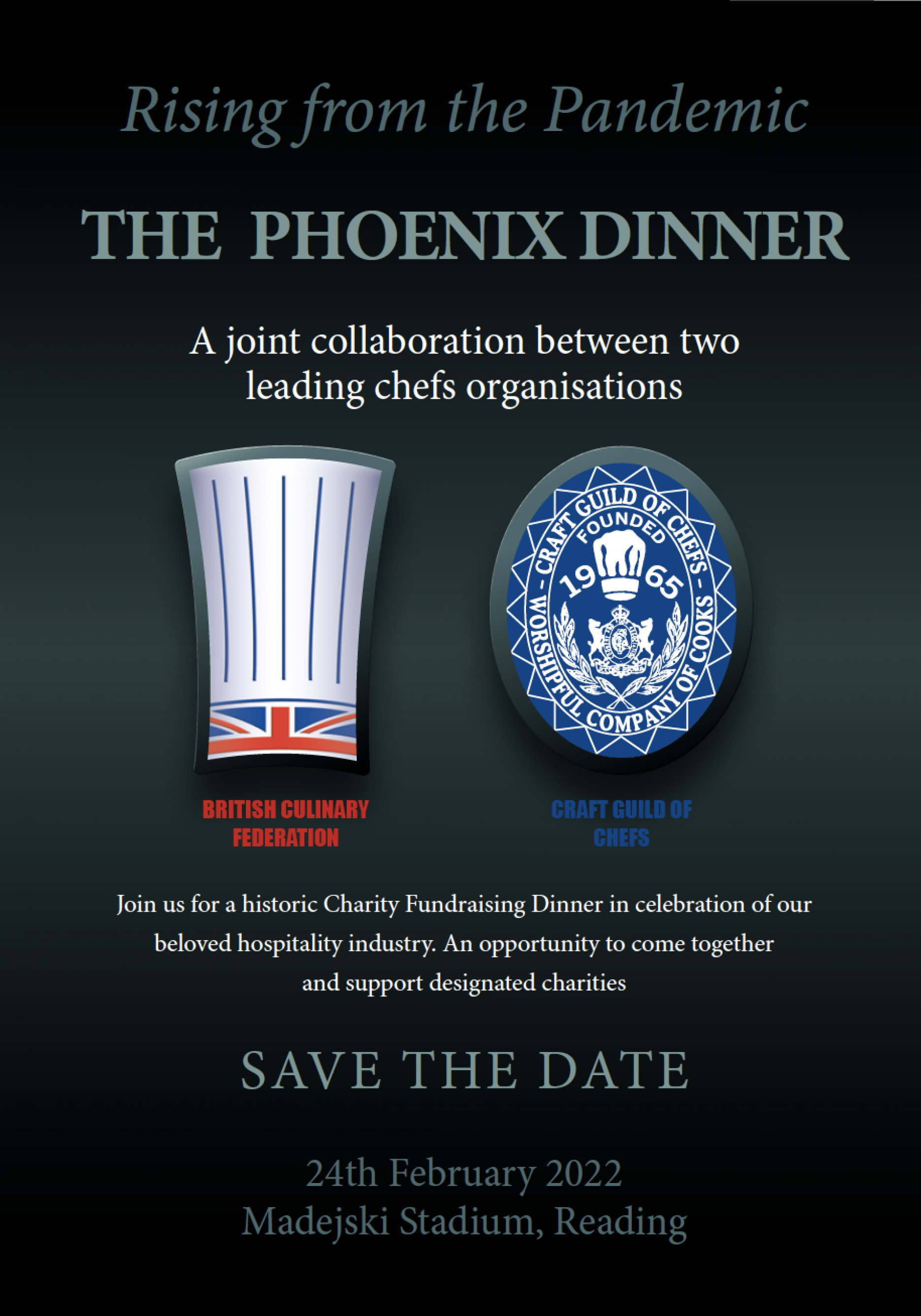 3rd September 2021
Craft Guild and British Culinary Federation join forces to host fundraising dinner
The Craft Guild of Chefs and the British Culinary Federation will join forces to host a charity fundraising dinner to celebrate the hospitality industry.
The fundraising dinner, themed 'Rising from the Pandemic- The Phoenix Dinner' will take place on 24 February 2022 at the Madejski Stadium in Reading.
Matt Owens, chairman of Craft Guild of Chefs, commented: "Last year we have seen how our beloved hospitality industry was on the brink of collapse, however, like a Phoenix, it continued to show its resilience.
"The future is bright, and the industry shows clear signs of recovery, thanks to the hard work and commitment of all hospitality workers. As such, we are delighted to organise The Phoenix Dinner in partnership with the prestigious British Culinary Federation, to show our appreciation and support to this wonderful industry.
"It will be a fantastic opportunity to bring everyone together to celebrate, and we are confident that our guests will be proud knowing that they contributed to the recovery of hospitality through their donations.''
The event will help to raise money for those in the hospitality industry who have experienced adversity during the Covid-19 pandemic.
Stuart McLeod, chairman of British Culinary Federation, said: "The last 18 months have been a traumatic time for everybody involved in our wonderful industry. We can only hope that the seeds of recovery and prosperity will be sown across hospitality to enable normality to return. The roadmap to recovery is truly in progress.
"We have come together to support the people and places that have suffered the most in the only way we know how - to deliver a world-class dinner with world-class food, to an audience of industry mentors and supporters. Please join us in February to celebrate and support the heroes of our industry.''
Tickets will be released at the end of the year.