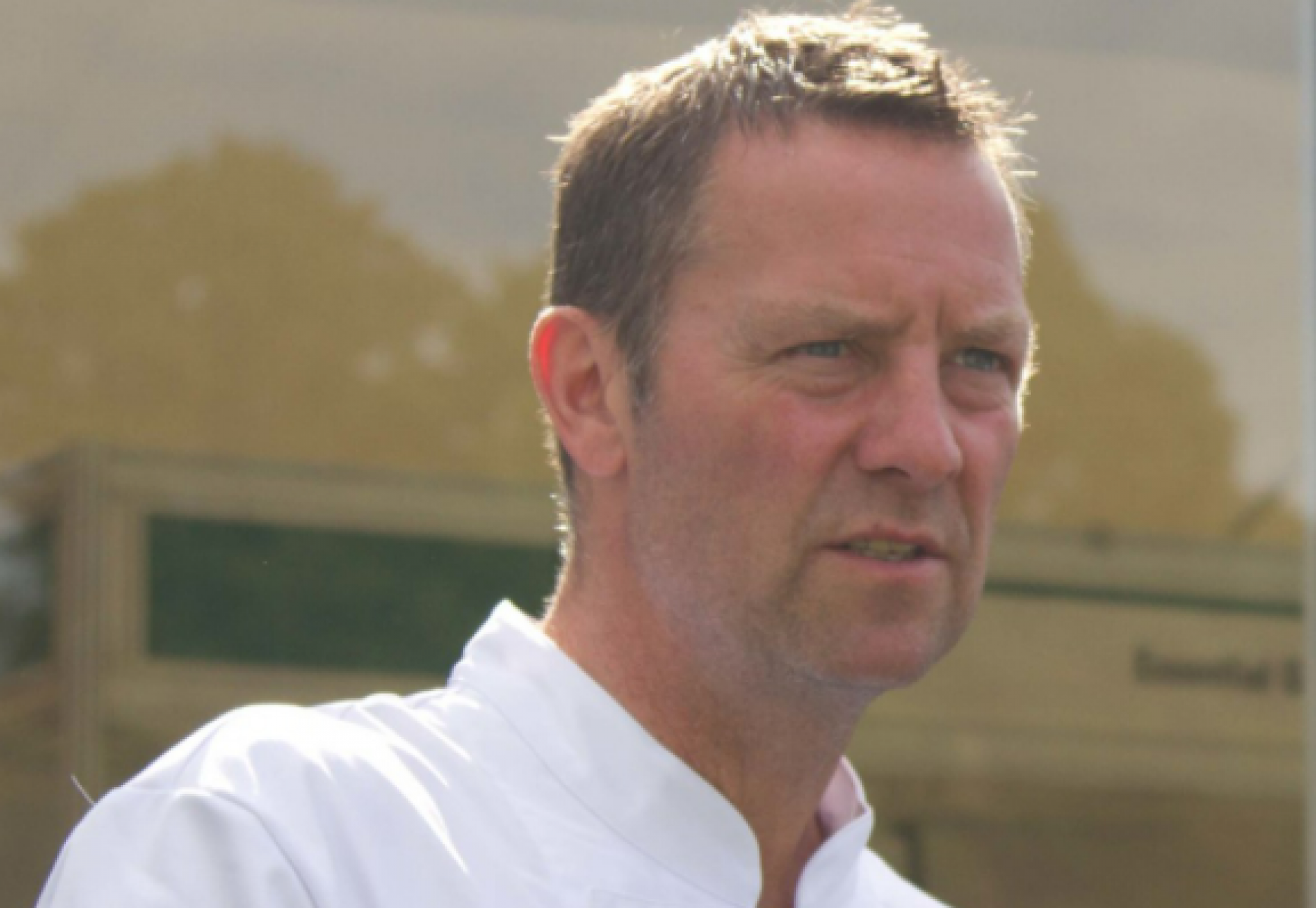 1st September 2021
Cooking for movie stars and celebrities: An interview with chef Lee Maycock
We have asked chef Lee Maycock to tell us more about this exciting industry and what it takes to become a chef in the film and TV industry.
Working as a chef in the film and TV industry can be a dream for many, but it comes with its own set of challenges and requirements. It is a fast-paced, high-volume environment, with early starts, late finishes, and a lot of moving around between different sets and locations. However, your food will get to make everyone on set feel like a star!
Name: Lee Maycock
Job title: Cast Chef
The Craft Guild of Chefs title: Former chairman; Fellow of The Craft Guild of Chefs
Job attributes:
Adaptable
Resilient
Hard-working
Personable
Discretion
Q: How did you get into the world of TV shows, movies and cooking for the England National team during the World Cup in Brazil?
Lee: I started many years ago after I worked for more traditional hospitality establishments including The Ritz London and Le Manoir aux Quat'Saisons in Great Milton, Oxfordshire.
I was then working for Lucas Film and Television, based in California which was a good start in this industry. In 2010 I cooked for the England team in the South Africa World Cup and then again 2014 in Brazil, so I have always been used to international duties for quite some time.
Q: What attracted you most to this role?
Lee: The opportunity to travel. I have been to 31 countries in five years.
Q: How intensive it is to work as a chef in film & television?
Lee: Working as a location chef can be quite unpredictable and exhausting at times. You have weeks where you work six or seven days, but it is normally five days a week. Chefs need to be aware of long, demanding hours, typically between 12 and 18 hours a day, and early starts from 2 am. 
Q: What are the challenges of being a cast chef?
Lee: It is a logistical role which means that you need a complete set of skills to make it work. It is required to be good at planning, execution, managing people and your time. Every job comes with its own set of challenges, responsibilities, and rewards. In my case, I would say languages – or lack of them – can be a barrier to overcome.
Because you are moving quite a lot and travel to different countries, it is hard to communicate with the team, which is why I use a translator to ensure the team is correctly briefed and a buyer to ensure we have the correct ingredients.
Chefs who are looking to work in this industry need to be aware that things change last minute, and they need to bring something extra to the table. They need to be quick on their feet and improvise. It is always good to prep more food just in case and have a plan B in case you receive an ad-hoc request for a meal, or they change the set.
Q: How big is your brigade?
Lee: It depends on the production site as each one is different. At my current production site in Sardinia, we are currently around ten chefs.
Q: How do you deal with all the food prep? Do you have any help?
Lee: I have my brigade which as I said can fluctuate depending on how big the production is, but the secret is to be good at planning. It takes a lot of patience as sometimes it takes longer to get certain things or order different products. I like to have everything prepared in advance in case things take a different turn.
Q: How does menu creation work? Do you have a lot of autonomy?
Lee: I usually write the menus a couple of days in advance and work with suppliers and translators to source the food. I have a lot of autonomy and it is fantastic to have a translator to help you when you go to the local market for example. They know where to go and get the best deals and produce.
Q: How many meals are you serving a day and for how many people roughly?
Lee: Currently we serve two meals a day - breakfast and lunch – and sometimes a late meal is required if filming overruns. We cook for around 500 people and in addition, we provide the crew with all-day snacking service.
Q: What dishes do movie stars and crew prefer?
Lee: I think it depends where you are as the climate influences menus and eating habits. For instance, in Italy, because it is sunny and warm, we adapt and provide a menu that includes more salads, fruits and chargrilled fish. We embrace Mediterranean cuisine and try to use some of their amazing local produce such as fish, cheese, meat, and bread.
It also depends on the actors and how fussy and demanding they are. They might request something different from what you have initially planned. When I was working for Fast and Furious 9 and cooking for Vin Diesel, he was eating 12 meals a day, so you need to be prepared for that as well.
Q: What is key in what you are doing?
Lee: It is vital to be adaptable because of the changes and travels. You also need to be comfortable working away from home for large periods, even six or seven weeks.
Chefs in the pursue of this career need to know that it is a very different scenario to working for a hotel that has banqueting facilities. It is more demanding and unpredictable, but it can be great fun if you enjoy it.
Q: What advice would you give to a young chef thinking about pursuing the same career?
Lee: Start from the bottom, as an apprentice or commis chef, as you need to know the basics and gain some experience. There is a lot of travelling and you need to be as organised as possible as one day you might need to pack the kitchen up and go to a different location on short notice.
Try to have fun as it can be very rewarding and make the best out of it.