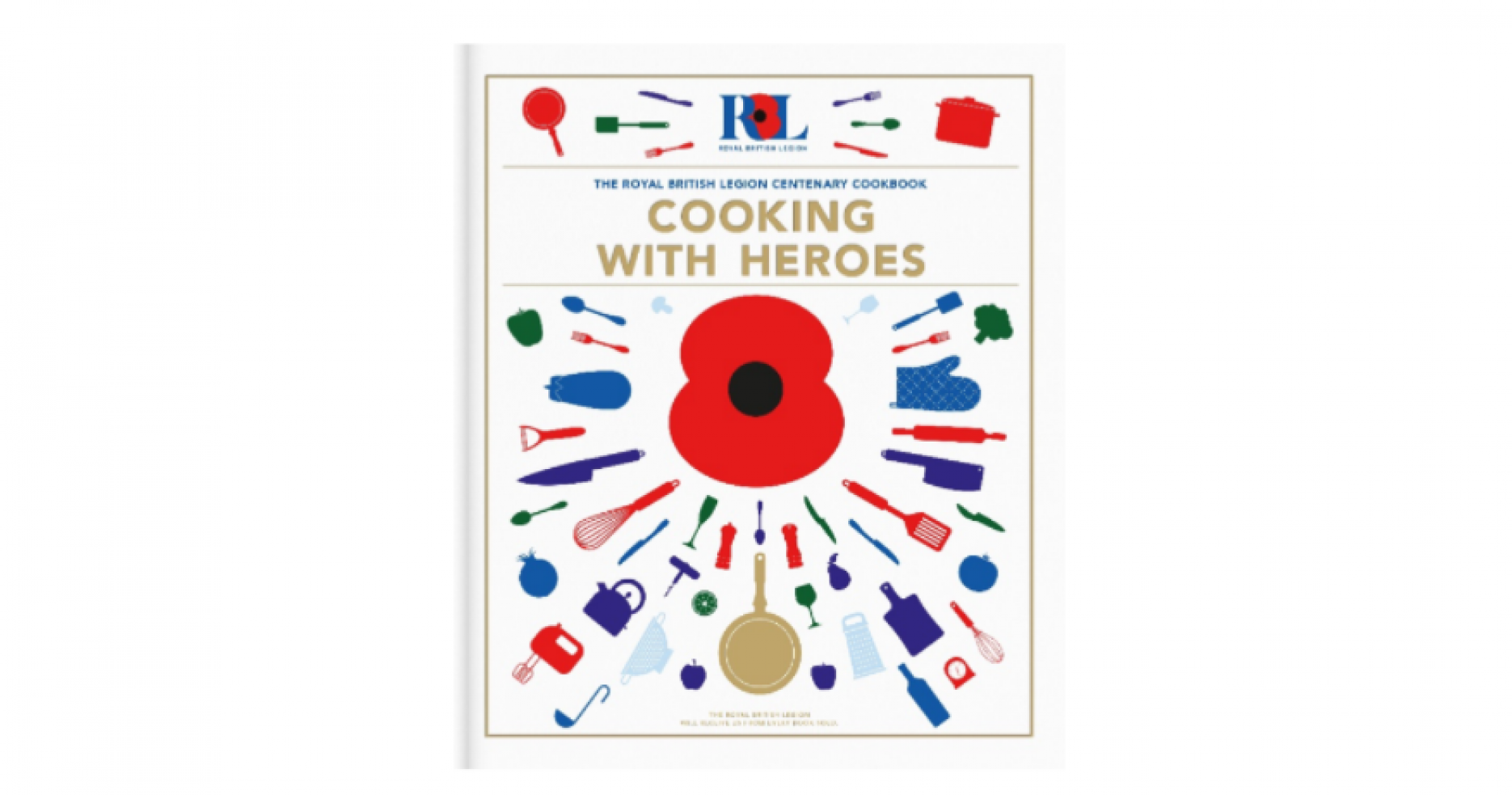 2nd June 2021
Cookbook celebrates 100 years of Royal British Legion
The Royal British Legion (RBL) has launched a cookbook to celebrate a centenary of service to the Armed Forces community and their families.
The book, Cooking With Heroes, represents 100 regions around the world in which the RBL has had a presence. With recipes from Australia to the Gambia, each regional recipe is accompanied by the story of a local hero- a service man or woman or civilian volunteer- whose contribution to others will be remembered forever.
Author, Squadron Leader Jon Pullen (retired), said: "Having spent 36 years in the Armed Forces, I've seen first-hand the amazing work the Royal British Legion does for members of the military community and their families.
"Cooking With Heroes is much more than a cookbook. With help from more than 150 serving and veteran military personnel, we have created a book which tells the story of courage and heroism from across the UK and the Commonwealth.
"It feels fitting that so many individuals from the military family have come together to mark the centenary of the RBL, a charity that, in its 100th year, continues to support, commemorate and celebrate our Armed Forces community."
The cookbook also contains recipes from celebrity chefs including Jamie Oliver, The Hairy Bikers and Cyrus Todiwala.
TV chef Todiwala OBE, added: "I'm delighted to have contributed a recipe to Cooking With Heroes, and feel especially proud that the book will be raising vital funds for the Royal British Legion. The book features recipes from 100 regions around the world, and my recipe celebrates a hero from India who received a Victoria Cross after the First World War."
Cooking With Heroes costs £19.95, with £5 of each sale going towards the RBL who help support those who serve or have served in the Armed Forces. If you are interested in purchasing the centenary cookbook, visit here.