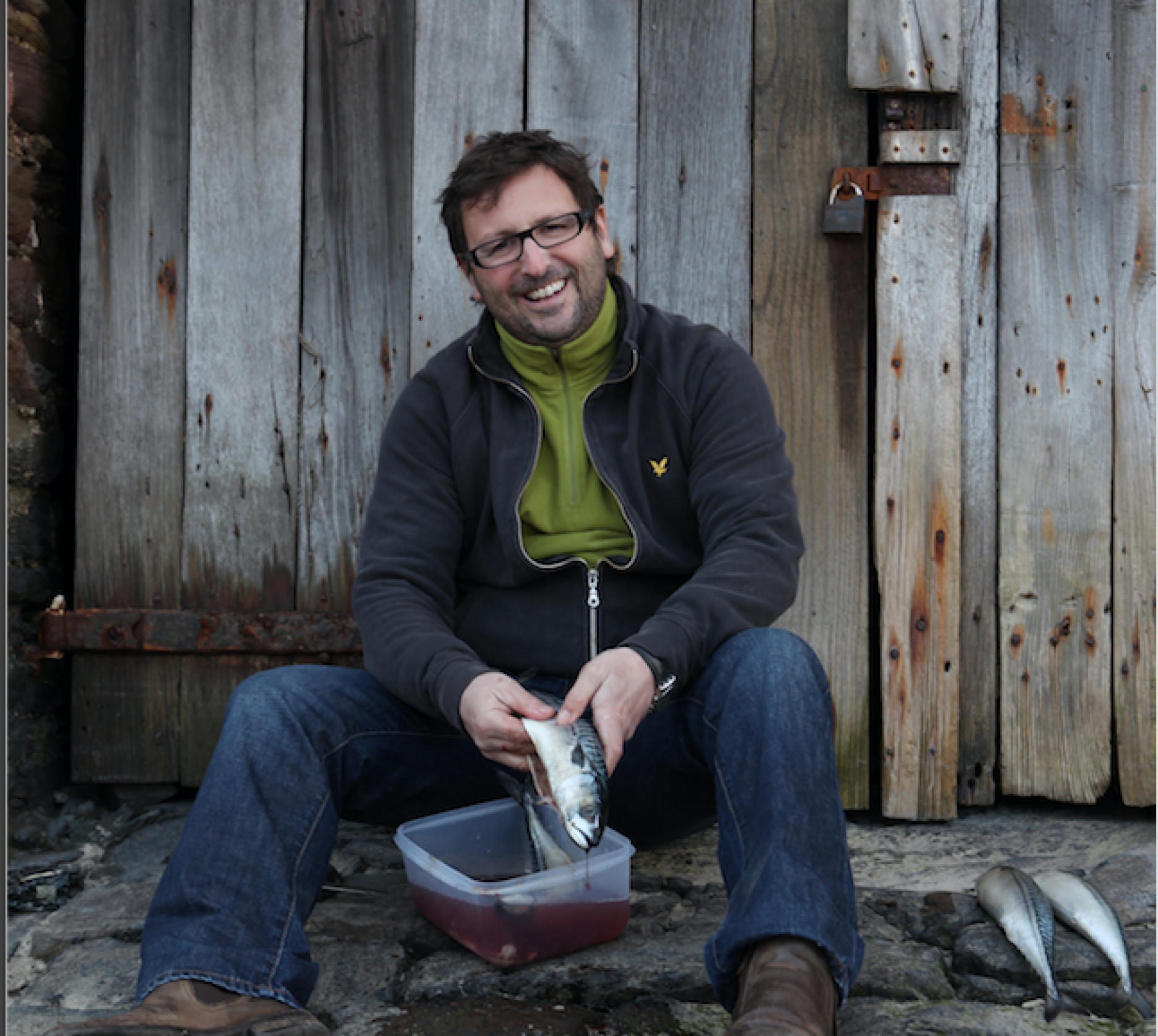 11th September 2020
Cook with Michelin-starred chefs and foodie influencers to celebrate Sustainable Seafood Week
Michelin-starred chefs and foodie influencers are joining a nationwide campaign to celebrate sustainable seafood organised by the Marine Stewardship Council (MSC), which runs from September 10-17.
MSC ambassador Mitch Tonks, Paul Ainsworth and Tom Aikens will be part of the Sustainable Seafood Supper, a series of live-streamed cooking classes hosted on Instagram.
The chefs will each show how to cook a sustainable seafood recipe while answering questions and comments from viewers in real time. The livestream can be watched on each chef's own Instagram and will be available here afterwards.
Triple Michelin-star head chef Tom Aikens will be cooking a special meal on Monday, September 14, from 6pm. He will be followed by Paul Ainsworth, chef-patron at Paul Ainsworth at Number 6 in Padstow, Cornwall on Tuesday, September 15 while Mitch Tonks, award-winning seafood restaurateur, food writer and long-time MSC supporter will cook the final Sustainable Seafood Supper on Thursday, September 17.
The Sustainable Seafood Suppers take place as new data collected for MSC shows that consumers want to protect our oceans but require better information to help them to do so.
To help plug this knowledge gap, the MSC has launched a major drive to raise awareness on the importance of sustainable seafood in the UK. By simply choosing products with the blue fish ecolabel, shoppers can make a big difference and help protect our oceans, which is even more crucial following the impact of the pandemic.
Erin Priddle, MSC UK and Ireland programme director, said: "Our campaign follows an extremely tough seven months for the fishing and restaurant industry due to the impact of coronavirus on supply chains and the food sector.
"With this campaign, we wish to celebrate the important work of the fisheries in getting sustainable seafood to our plates, whatever the weather or conditions at sea.
"The World Health Organisation has provided the public with six steps to help respond to Covid-19, including empowering society to make more sustainable choices for a healthier planet. Consumers can play their part by purchasing seafood and fish with the blue ecolabel.
"Shoppers clearly care about where their seafood comes from and are increasingly concerned about the sustainability of their purchases. But many say that they want better information to help them make the right choice. Choosing wild-caught fish which carries the MSC label is one way they can be sure that it's been sustainably sourced."
The survey, undertaken for the MSC by the independent insights and strategy consultancy Globescan, shows that eight in ten UK seafood consumers believe we need to protect fish for future generations, with seven in ten believing that in order to do this we need to consume fish and seafood only from sustainable sources.
Yet 90% said they wanted better information so they can avoid buying unsustainable fish or seafood products.
During Sustainable Seafood Week MSC will be working with major retailers, brands, restaurants and fish and chip shops to encourage consumers to look out for seafood products carrying the MSC blue fish tick ecolabel. Products carrying the label are sourced from wild-catch fisheries which meet the highest international benchmarks for sustainability.  
MSC ambassador, chef and restaurateur Mitch Tonks said: "Consumers are more and more aware of provenance and making sure that they can buy with confidence.
"I think the pandemic has actually given many people a chance to think about the food they are buying and the things that matter to them. Buying from a trusted source is really important and recognising the MSC labelling helps consumers have real confidence that not only is the fish sustainable but it's going to be great quality too and make for really good eating."