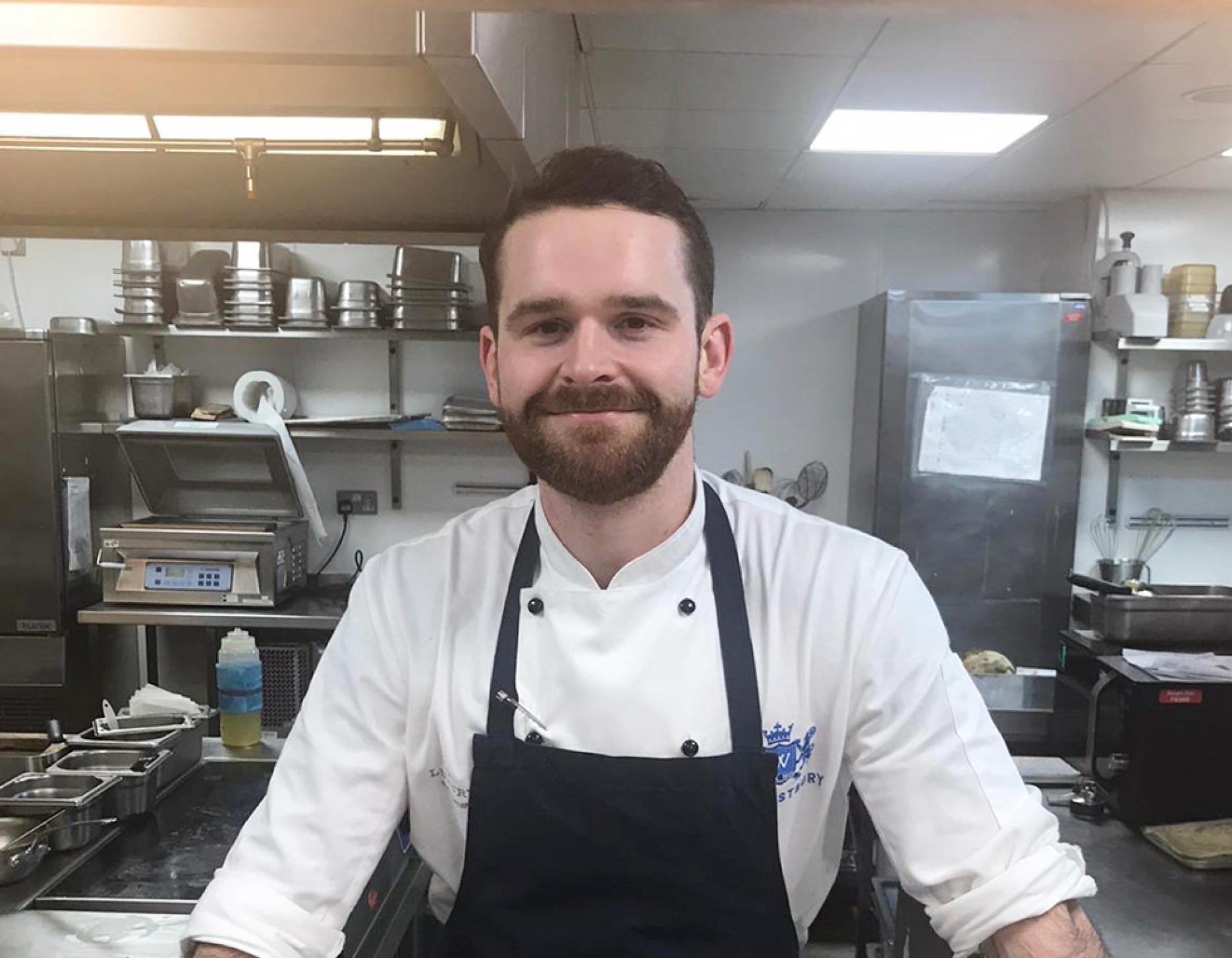 23rd April 2020
Connor Godfrey on what it means to be a Graduate Award winner
As the closing date for the Graduate Awards approaches, the Craft Guild approached Connor Godrey, who achieved the Graduate Award pass mark in 2014 and is now executive head chef at The Westbury Hotel in Mayfair, West London. We wanted to discover from a successful competitor how the awards help chefs to develop their skills and the impact they have on their careers.
Why did you decide to enter the Graduate Awards?
I wanted to challenge and push myself in my career by seeing if I could achieve the 85% pass mark. The Graduate Awards were created by an industry legend and have developed so much over the years. Just looking at the pedigree of chefs that have completed these awards, it's an elite group.

What was the most important thing you learned from the experience?
I learnt loads about time management but most importantly I gained experience working under pressure. Being assessed by some of the industry greats really ramps up the atmosphere to create a tense but exciting environment as you complete each of the tasks.

Tell us about some of your achievements since completing the award
After competing in the Graduate Awards, I was offered a sous chef role with Steve Munkley at the Royal Garden Hotel. If I hadn't been so active in the competition, I don't think he would have had me in mind for the role. Completing the Graduate Awards has really helped all stages of my career.
Where are you working now and what is your role?
I'm currently the executive chef of the Westbury Hotel in Mayfair. I believe I'm the youngest executive ever to have been appointed here and am loving this new challenge. During my career, I have worked at various amazing hotels and restaurants in London.
If a young chef in your kitchen was considering entering, what advice would you give them?
Ever since entering myself, I have always encouraged young chefs to take part and given them 100% of my attention. My ethos as a mentor is 'You give me 100% and I'll give you 100% in return'. My advice to any chef entering would be to get involved as much as possible, listen to the experts and talk to the suppliers to learn skills from the people that have mastered them.
How important is it to have a senior chef mentor you?
It's invaluable. There is so much to learn from chefs of all ages and positions. Having as many eyes as possible seeing you train, and practice will only help your ability to succeed.
What's your favourite memory from completing the awards?
The highlight for me was meeting the other chefs. During the process, I met so many amazing people and it's fantastic to still be in touch with them and see their careers blossom too.
How can the Graduate Awards help with retaining talent?
For me, competing is an amazing skill to aid your day-to-day work. I really feel that chefs will stay with you if they feel empowered and respected. You can give them an opportunity to grow through the Graduate Awards and grow as people.
The Graduate Awards are open until midnight on Thursday 30th April 2020. You can enter online at http://bit.ly/CGCGrads20.