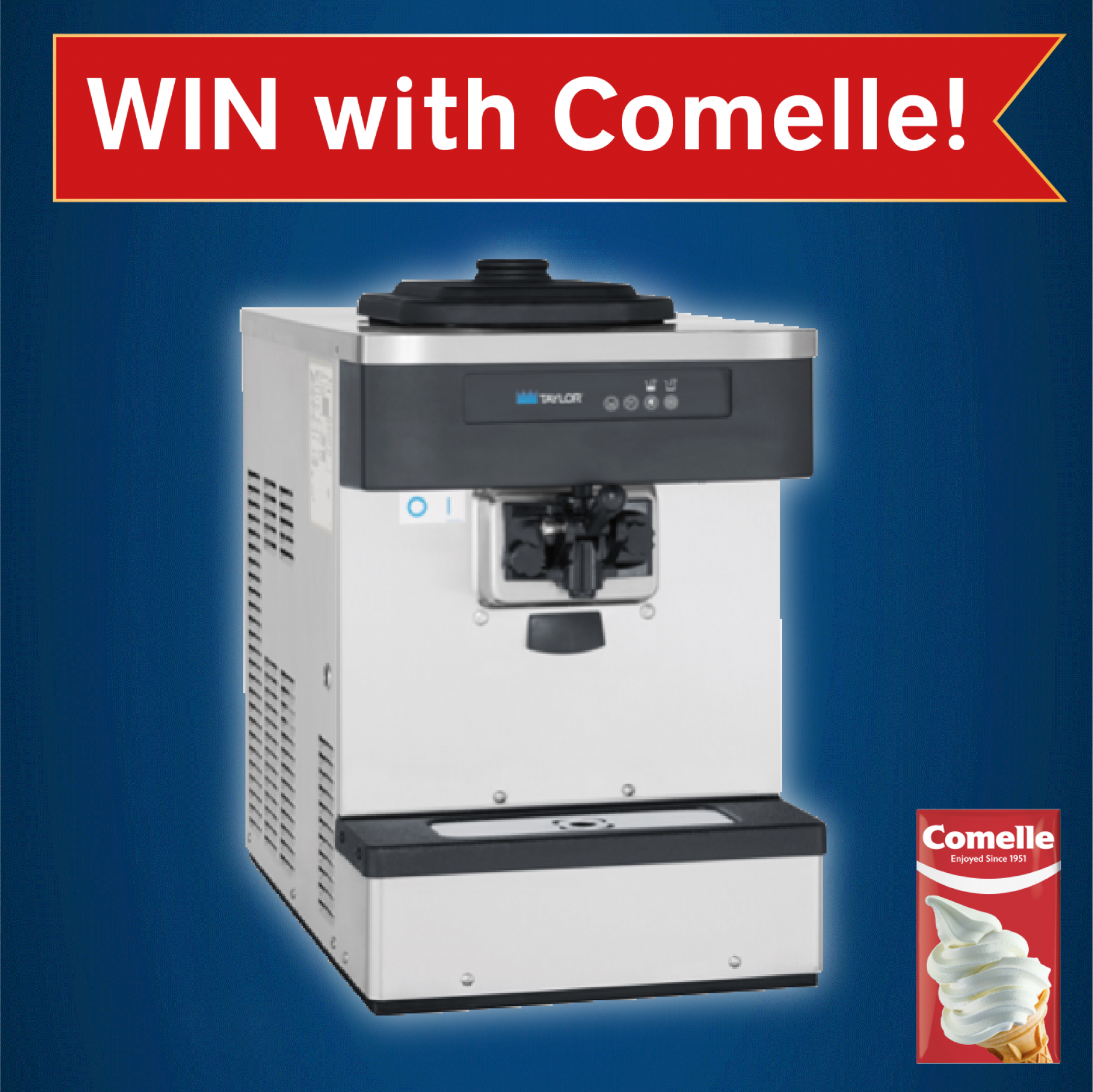 14th July 2021
Comelle starts competition to celebrate 70th anniversary
Comelle ice cream mix is offering a lucky operator the chance to win a Taylor Soft Service machine worth over £9,000 as part of its 70th birthday celebrations.
As well as the main prize, throughout the seven decade birthday present giveaway there are additional opportunities to win seven cases of Comelle ice cream mix and giant 5.5ft Comelle ice cream cones.
Jean Cattanach, marketing controller at Lakeland Dairies, said: "We want to show our appreciation for all of the hard work the hospitality industry has put in to keep their operations open and safe.
"Comelle has been enjoyed since 1951, bringing happiness for 70 years and we thought it was even more important this year than ever before to bring some extra happiness with our big birthday present giveaway."
A recent Comelle survey found more than 90% of customers voted for ice cream as the nation's favourite treat and 59% preferred soft serve ice cream.
The competition will close on 30 July 2021, to enter visit here.