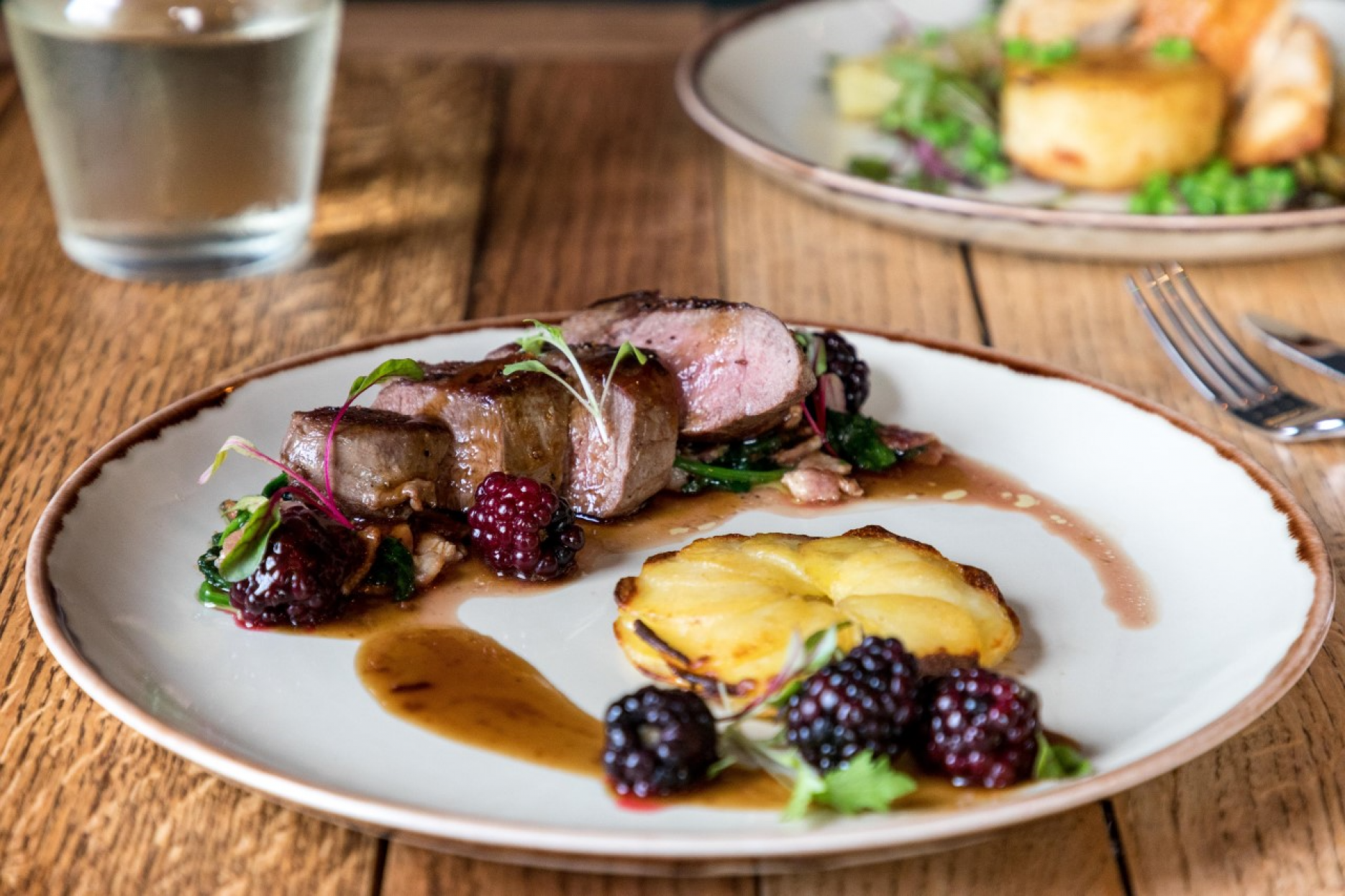 17th November 2020
Chefs in the lockdown spotlight – Carl Newey
Prior to the Covid-19 pandemic Carl Newey was the head of food for Bermondsey Pub Company, which is a collection of 68 pubs across the UK, where he was responsible for all aspects of food within the business from product sourcing to recipe development as well as training and maintaining the standards of delivery to their guests.


Newey aimed to deliver a classic dish with a modern twist, using British products where possible to reduce food miles. Unfortunately, due to Covid-19, Newey was made redundant so he is on the lookout for a new challenge.
He welcomes the support from the Craft Guild of Chefs and we are delighted to share his festive recipe as part of his spotlight.   
Festive cured salmon, roasted beets and Greek yoghurt
60g x cured salmon

3 x baby beets cut in half one half of each (golden, candy & red)

15g x Greek yoghurt (in squeeze bottle 3 small piles)

3 x sprigs of fennel cress

1 x sliced red grape

Greek yoghurt
Cured salmon:
4 x large beetroots RAW 2 x orange zest

2 x lemon zest

4 x juniper berries

10 x tablespoon of sea salt

4 x tablespoons of demerara sugar

1 x whole salmon scaled filleted & pinned
Method:
Clean the salmon

Place the beets in mixer & blitz

Mix with the zest, berries, salt & sugar

Place 1⁄4 on cling film place salmon on top & another 1⁄4 of mix & roll up tight

Repeat with the second fillet

Place in fridge for 24 hours
Baby beets:
3 x bunches of baby beets golden, candy & red Olive oil

Balsamic & seasoning
Method:
Bring to boil from cold salted water

Peel when just cooked & still warm take care keeping the tail

Place in oil & sea salt touch of balsamic with the red only until needed
To order:
Lay the thinly sliced salmon down the centre of the plate

Neatly arranged the beetroot wedges around the salmon slices

Pipe the yoghurt in three piles around the salmon

Finish with thinly sliced grape and picked fennel cress