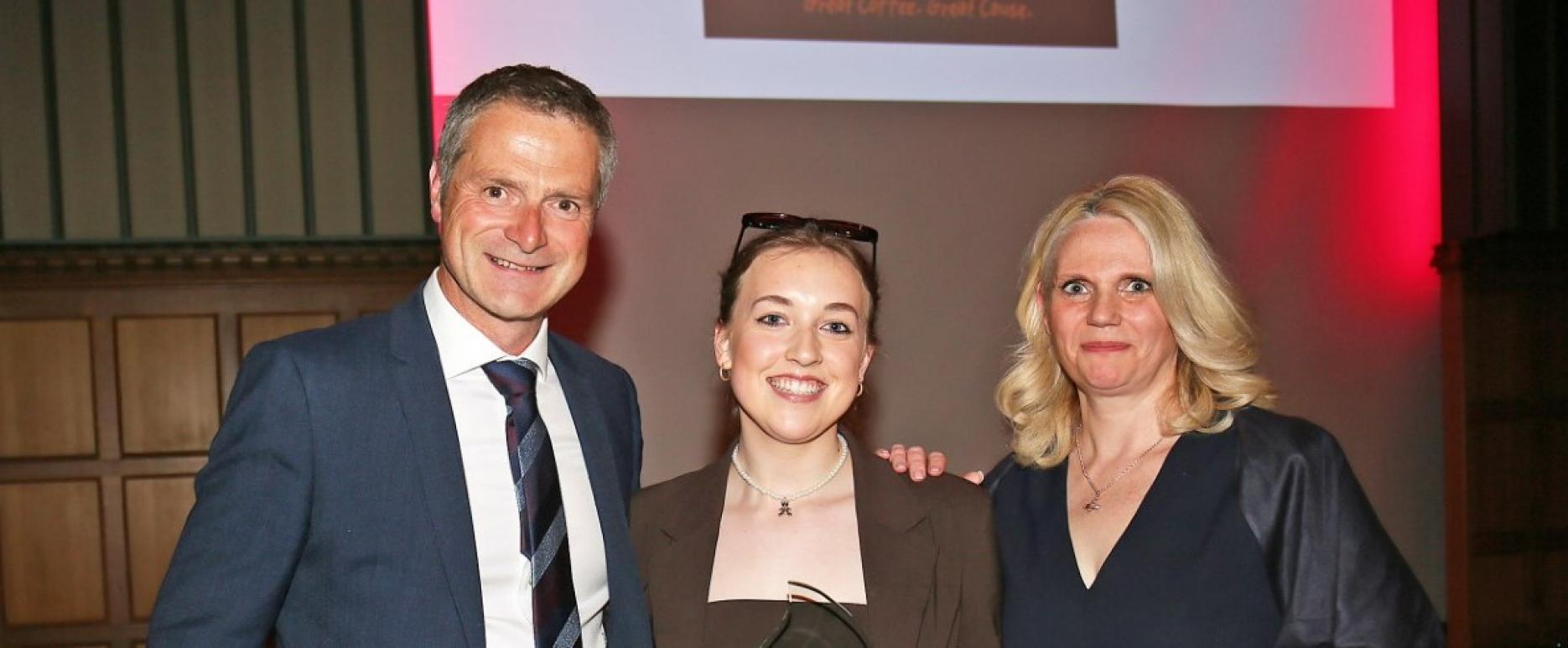 3rd August 2022
Best Barista revealed at UK Young Restaurant Team of the Year
The award for Best Barista at UK Young Restaurant Team of the Year was presented to Caitlin McGrath from Loughborough College.
Competitors had to prepare an espresso, cappuccino and a signature coffee of their own choice to a panel of judges.
Vicky Enderson, chair of judges commented: "A range of skills are put under the spotlight during the competition in order to raise the important role of restaurant service."
The front of house competitors also had to serve four restaurant guests a French themed lunch along with their chosen wines.
For further details on UK Young Restaurant Team of the Year 2023 please visit www.restaurantcompetition.co.uk.