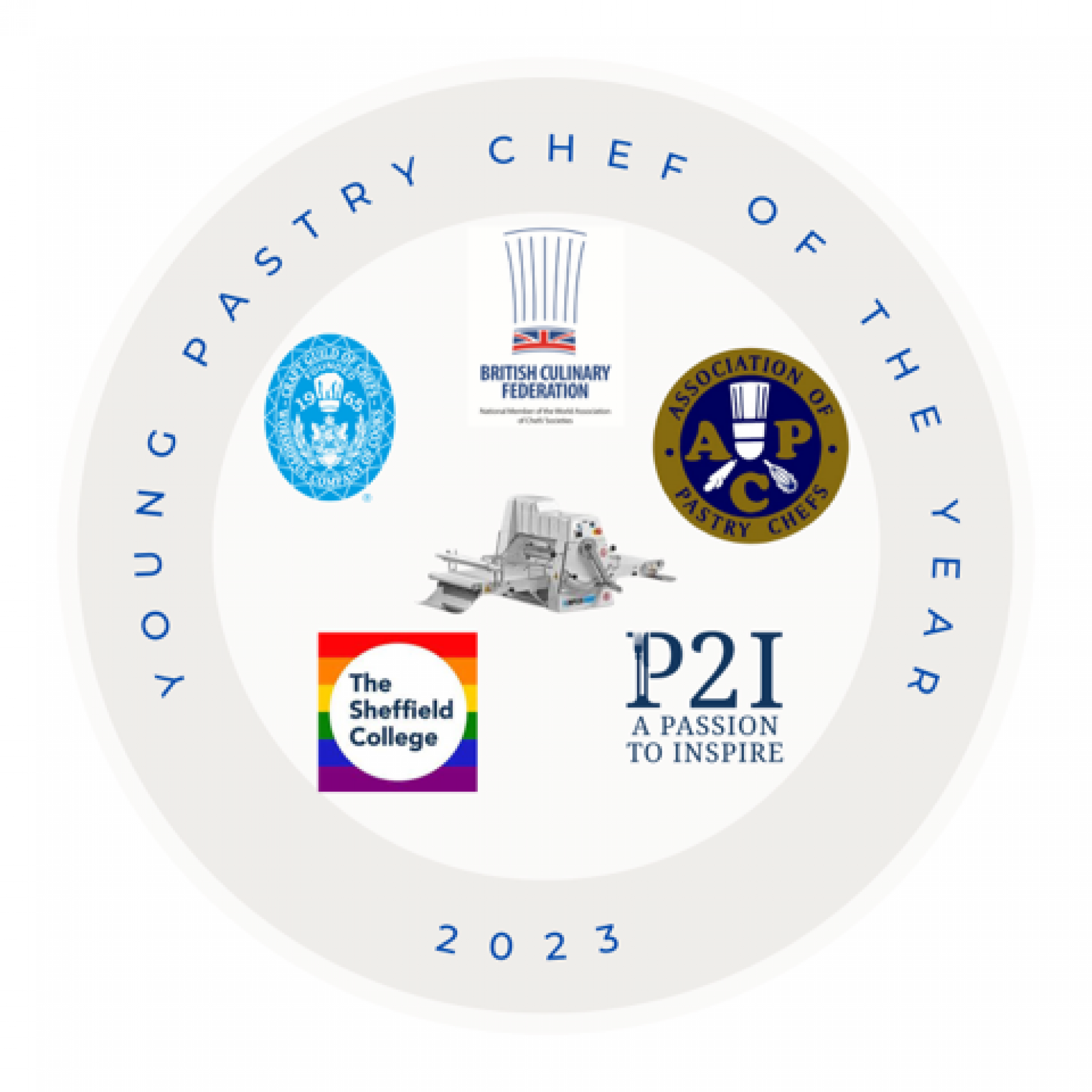 30th November 2022
Young Pastry Chef of the Year 2023 competition opens for entry
The Young Pastry Chef of the Year competition has opened for entry to any pastry chefs aged 23 and under on 1st March 2023.
The candidate should be working in a hotel or restaurant kitchen, banqueting, college student or within any corporate or event catering environment. To enter chefs have to submit a plated dessert for four covers.
The judges would like to see a detailed sketch or drawing to accompany the plated dessert with recipes, costing, rationale for concept as well as flavour/colour combinations, textures, sustainability, seasonality and historical influence.
If you are successful and reach the final on Wednesday 31st May 2023 – you will be asked to create these additional challenges:  
Plated restaurant dessert (four Portions)
Produce All butter Puff Pastry
Moulded Praline/ Bon Bon
Create a dessert using poached fruit & Tilda Jasmin Rice
Finalists will be required to prepare and present their dishes within a 4-hour timescale. The Patisserie items may be presented in any order when ready to serve. Finalists must supply all their own ingredients, equipment and presentation plates. 
Chocolate will be supplied to finalists, both for the final and for practice. Lecturers/mentors/head chefs/ head pastry chefs - may be allowed to help set up and clear down but will not be present during the competition. There will be eight entrants invited to compete at the final.
Chair of Judges is Benoit Blin, with other judges including Mick Burke, Sarah Frankland, Matt Owens, Vicky Endersen, Stuart McLeod and Barry Johnson. The judging criteria is:
Flavour 30%
Presentation 25%
Innovation 15 %
Hygiene 10% 
Working Method 20%
A Maximum of 10 points for each will be deducted for wastage and timings
The Winner will be going to Milan for 4 days and working/ cook school with World Pastry Chef 2021 – Massimo Pica. All entries to Murray Chapman before 22nd February, 2023 and the finalists will be notified on the 7th March, 2023. For more information or to enter, view the documents below.