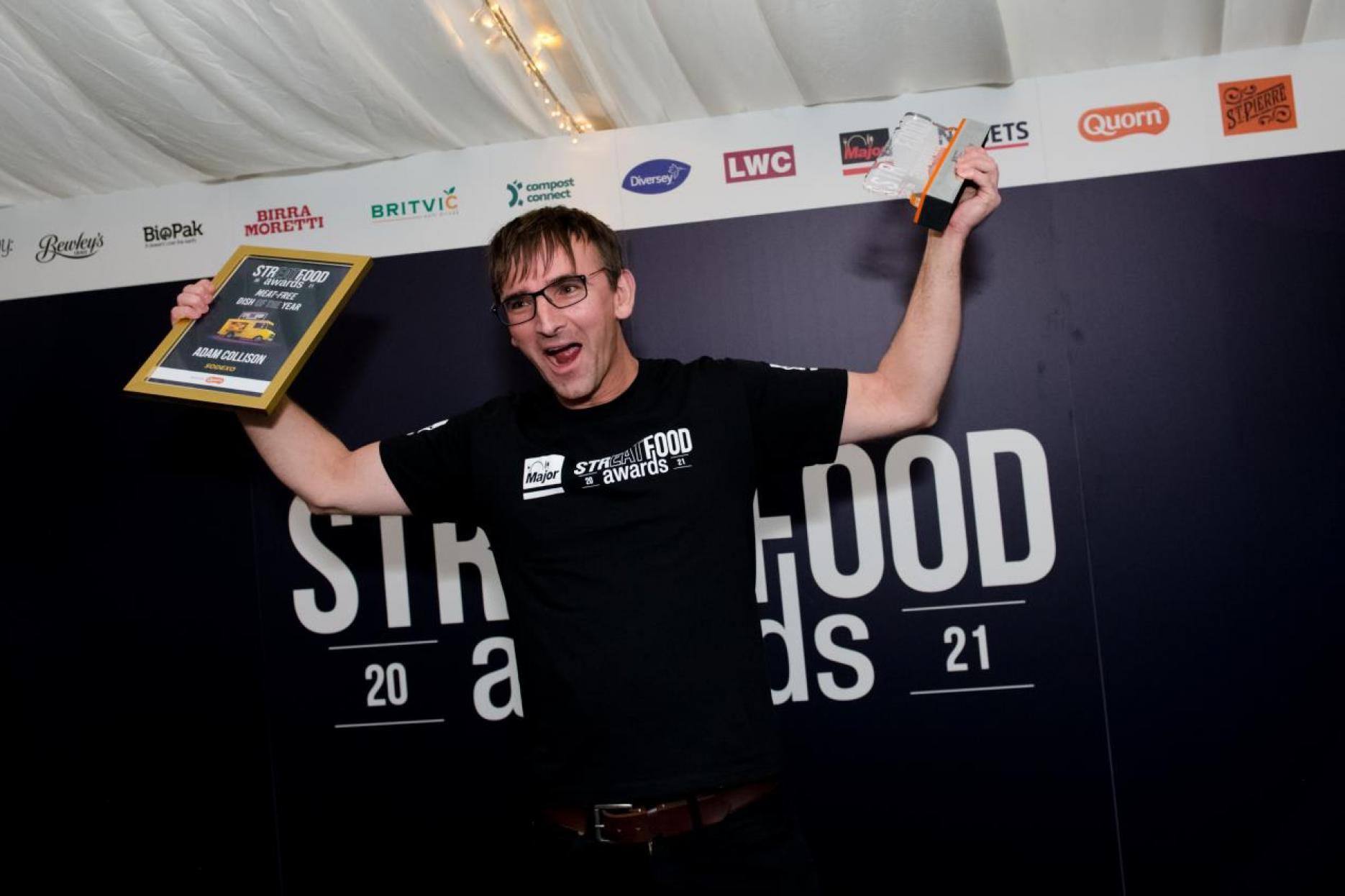 13th October 2021
Sodexo head chef takes home meat-free StrEATfood Awards title
Sodexo head chef Adam Collison has won the Meat Free Dish of the Year at the 2021 StrEATfood Awards for his quedgeree dish.
The StrEATfood Awards aim to find the UK's most creative street food chef from the workplace and event catering industries.
Sixteen finalists competed in a series of live cooking challenges starting with the presentation of their signature dish in front of judges before going onto create a technical dish made up from a selection of ingredients supplied in the day.
In the meat-free category competitors were asked to produce a sustainable vegan dish using ingredients from the event sponsors and also using something which would normally go to waste.
Commenting on his win, Collison said: "It was an amazing experience to be competing in a national event again, especially after the past year that we have had. I created the quedgeree dish based on the fact that I always cook too much rice at home and therefore thought this would be a great way to use it up, by creating a vegan brunch dish with a soft-boiled vegan 'egg'dam.
"I really enjoyed the StrEATfood Awards as it's the first time I have ever completed in a competition like this. It was a completely different experience from other culinary competitions I have previously entered.  
"It was an honour to compete alongside some amazing chefs from the street food industry and it was a very memorable day, topped off brilliantly by winning the 'meat free dish of the year' award!"
He created 'quedgeree'- a smoked Quorn kedgeree warm flatbread. Kedgeree is a dish consisting of cooked, flaked fish, boiled rice, parsley, hard-boiled eggs, curry powder, butter or cream, and occasionally sultanas. 
Julie Ennis, chief executive of corporate services at Sodexo UK & Ireland, added: "Congratulations to Adam this is a fantastic achievement, he has used his culinary skills and creativity to create a delicious meat-free dish.
"At Sodexo we recognise that we all have a part to play in reducing the impact of our every-day activities, including what we eat, on the environment. That's why we have set ourselves the global target of having a third of our menus as plant-based by 2025.
"Chefs like Adam are helping us achieve this goal and we look forward to seeing quedgeree and other delicious plant-based dishes on our menus. Well done to Erica from Fooditude who also reached the live finals. We are delighted to have talented chefs like Adam and Erica shining a light on the culinary expertise we have within our business."