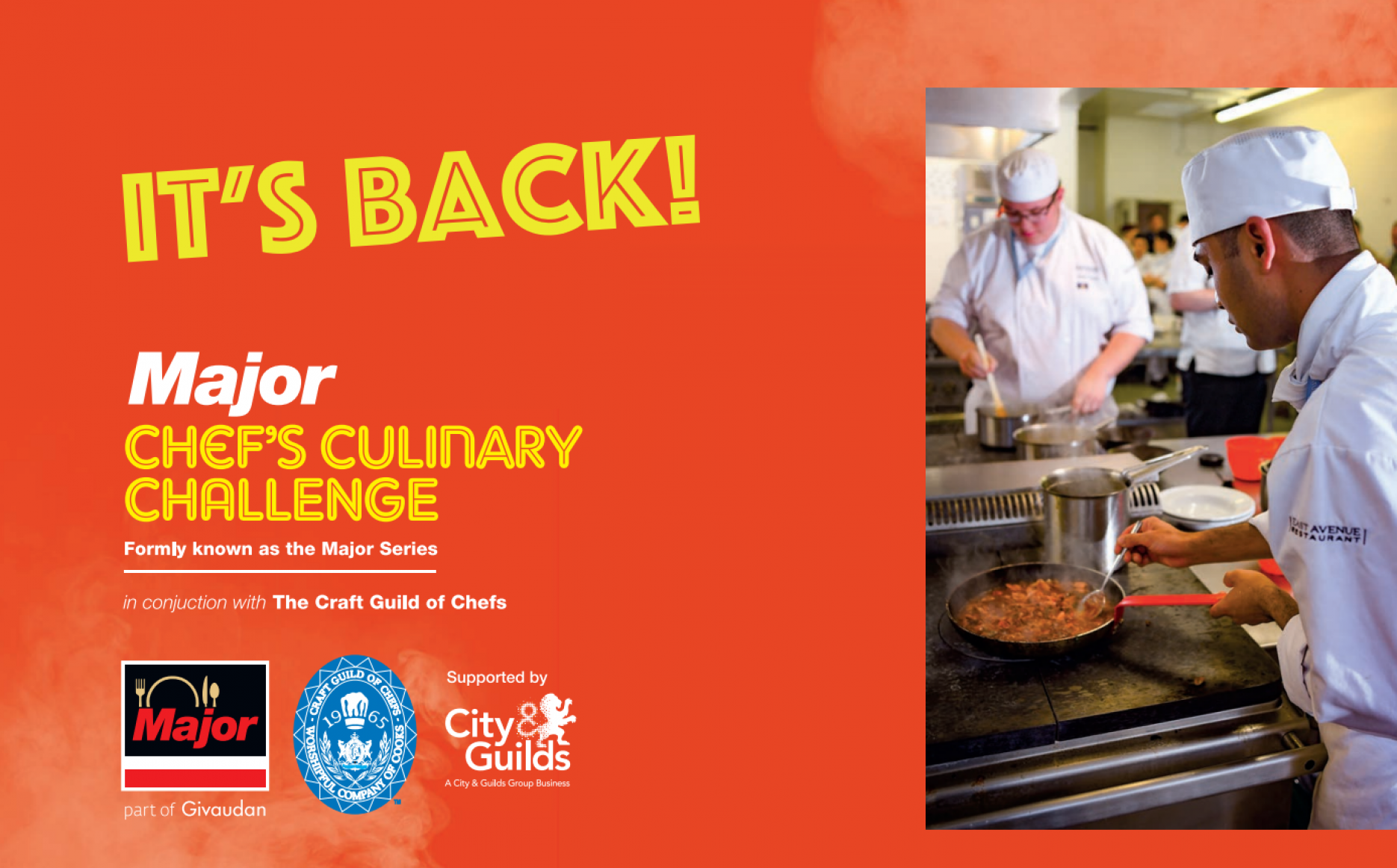 9th December 2021
Major launches Chef's Culinary Challenge
Major has launched the Chef's Culinary Challenge (formerly known as the Major Series) in conjunction with the Craft Guild of Chefs.
The national competition, which is open to junior and senior student chefs of varying skill levels, enables them to get first handing coaching from some of the top chefs in the industry.
Students are able to enter as many classes as they wish and all entrants must use appropriate Major products as specified in the briefs. Failure to do so will result in disqualification.
Wayne Harris, chairman of judges for the Craft Guild of Chefs, said: "It gives me a great pleasure to be part of this competition and it's great to see so many young chefs coming forward to compete each year.
"This competition is a great opportunity for up and coming chefs to showcase their skills and get a taste for the competition arena, giving them the chance to compete against their peers and use products they'll come into contact with in the future.
"The 2022 competition brings with it some exciting opportunities for our competitors in the form of our brand new Skills Class, which will test their plating techniques and workmanship in addition to their use of flavour and understanding of the Major products."
The venues for the Chef's Culinary Challenge include:
Eastleigh College, 6th January 2022
New College Durham, 19th January 2022
Loughborough College, 31st January 2022
South Devon College, 17th February  2022
The winner and runner-up of the Major Main Course Challenge will go through to the live national final at the HRC Show in 2022.
The classes include:
CLASS 1: Major Main Course Challenge
CLASS 2: Street Food Cook-Up
CLASS 3: Pan-Asian Vegan Culinary Challenge
CLASS 4: Wrap & Go Food Skills Class
CLASS 5: Coffee Shop Cake Bake
CLASS 6: Care Afternoon Snack Food
CLASS 7: Bakery
CLASS 8: Restaurant Skills
CLASS 9: The Takeaway Coffee & Quick Bite
For more information on the classes and to find the application form, click on the document below.