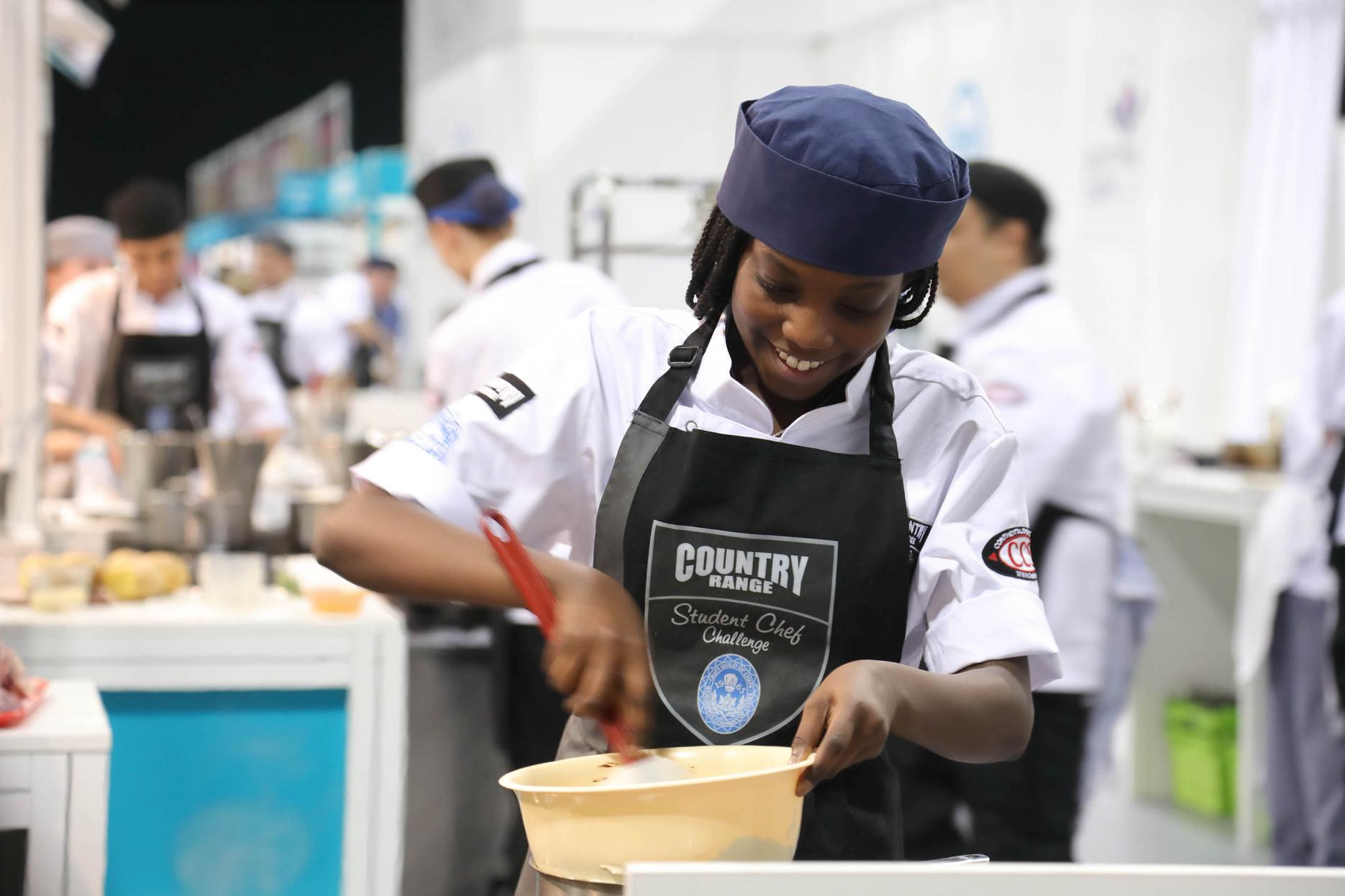 15th November 2019
Final call for Country Range Student Chef Challenge entries
The Country Range Student Chef Challenge, run in collaboration with the Craft Guild of Chefs, has issued a final call to student chefs and college lecturers looking to enter a team at this year's competition.
The competition requires teams of three students to plan, prepare and cook a three-course, four-cover menu in 90 minutes. The closing date for competition entries is on 30 November 2019.
The cost per cover is £8 and the menu must include:
Starter – A flat fish, filleted and a sauce made from the bones. The dish must be served with appropriate garnish and must include one turned mushroom per portion.
Main - Three bone loin of pork, the eye of the meat must be used. The trim is to be used for a separate element, such as faggot, kebab or pie. The dish must be served with appropriate garnish including starch, vegetable and sauce.
Dessert – A lemon tart with a modern twist.
The theme for this year's competition is about how students can use classical techniques and skills to maximise ingredients and reduce food waste.  Student chefs and college lecturers can apply online, via: http://www.countryrangestudentchef.co.ukbut/.  
Vasita Jantabutara, brand manager at Country Range, said: "Time is running out for student chefs and college lecturers to enter a team for this year's competition and I'd urge anyone thinking of entering to do so before it's too late.
"The challenge provides young chefs with the perfect opportunity to improve and test themselves against the best and can add huge value to their CV's and career prospects. A number of our previous entrants have gone on to work in top restaurants so it just shows how the challenge can be a springboard for greater success."
After all the applications have been sent in, successful teams will compete in live regional heats in January and February 2020.
The Live Grand Final will then take place at the Hospitality, Catering and Restaurant (HRC) Show, 'the UK's largest foodservice and hospitality event', at London's ExCel on Tuesday 3 March 2020 in front of an exhibition audience.
The 2018/19 competition saw Alan Coats, Ance Kristone and Andreau Talla of Glasgow College win the title for the second consecutive year.