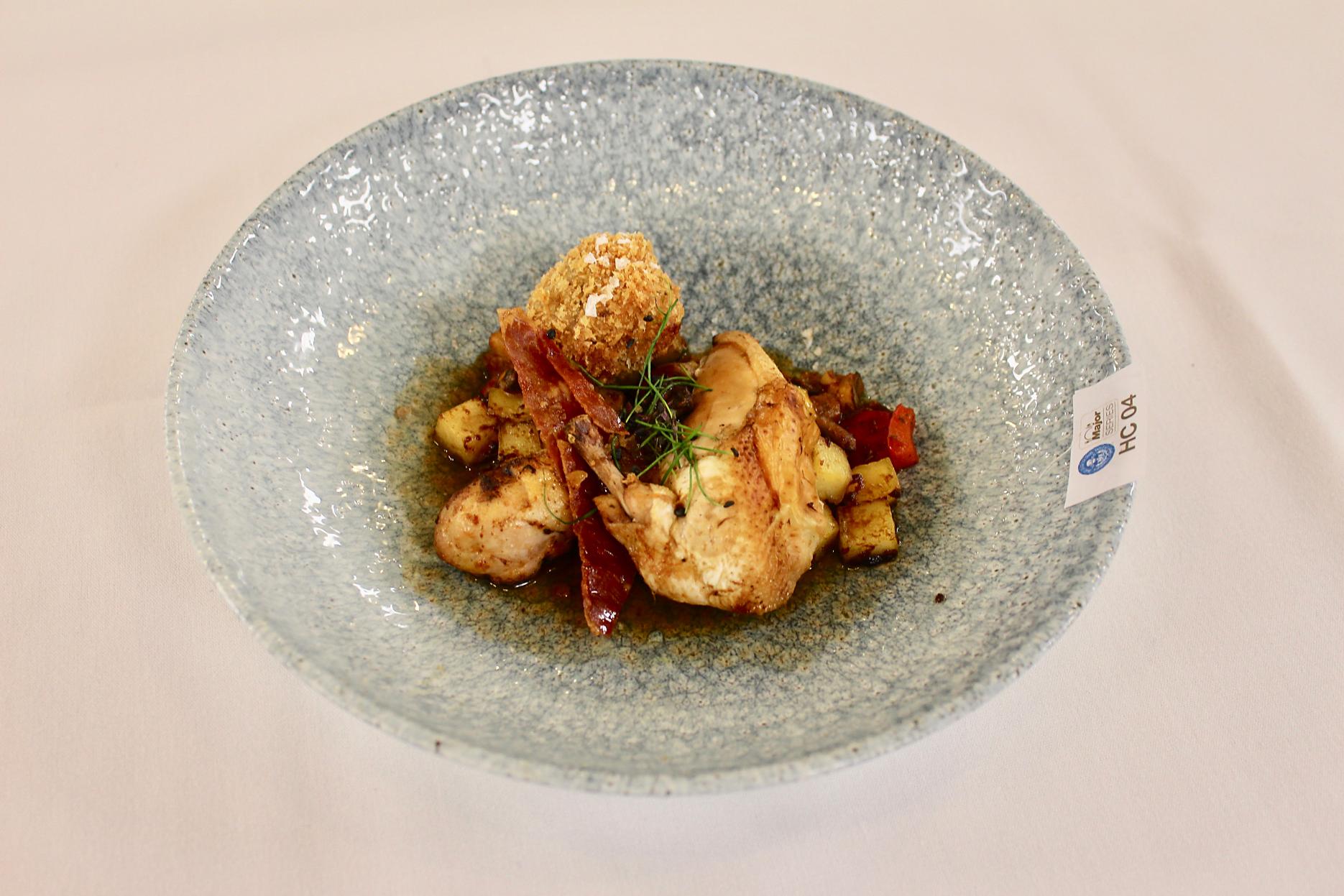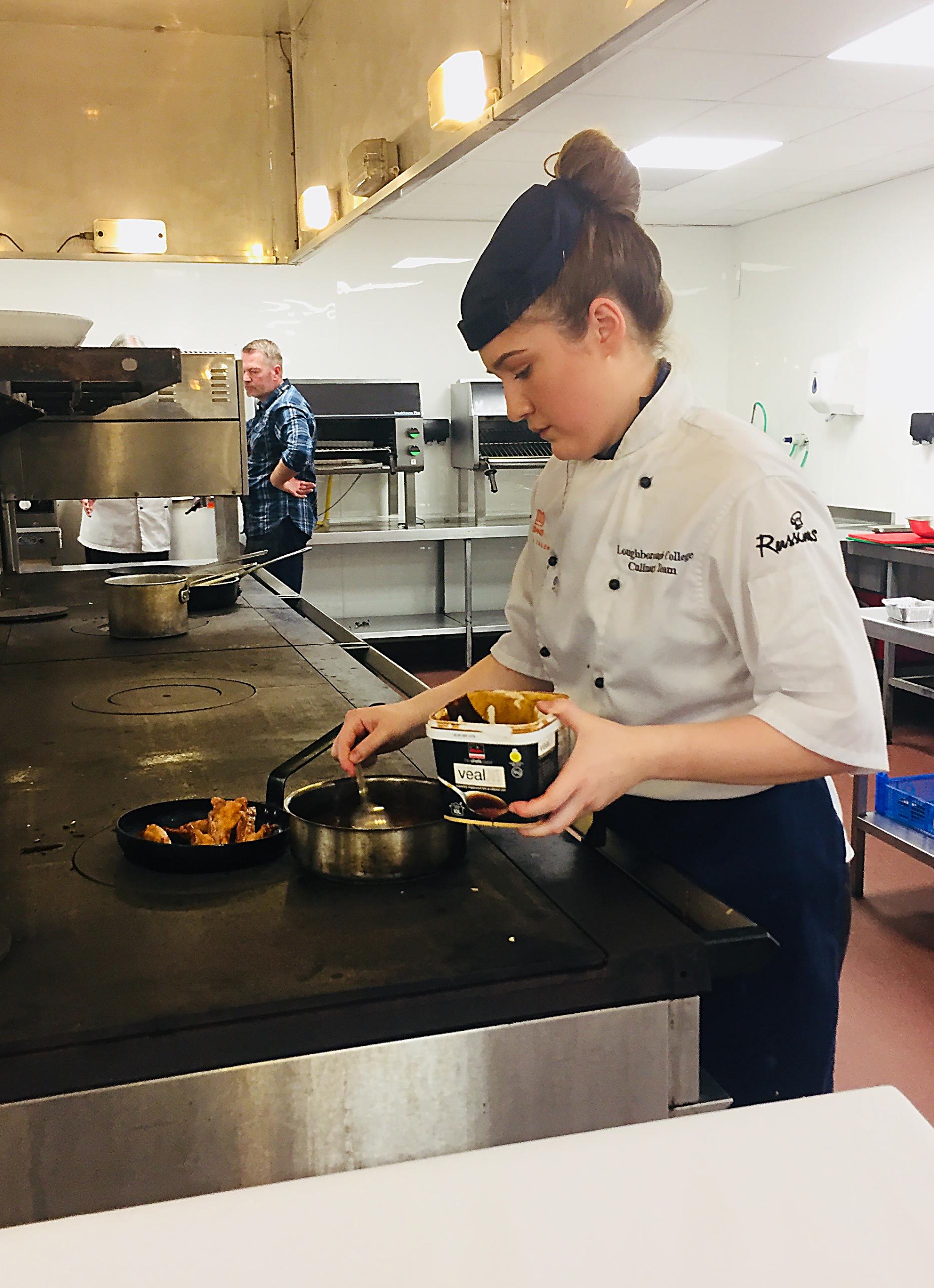 13th June 2018
Coventry cooks up a storm at fourth and final Major Series heat
Students in Coventry put on a fantastic display of talent as they came together on 31 May to compete in the fourth and final heats of the 2018/19 Major Series.
As well as showcasing students' skills, competitions like the Major Series can go a long way towards improving their confidence, as Andrew Crompton, front of house lecturer at Coventry College, knows only too well.
"We always encourage students to take part in the different competitions because it makes such a big difference to them at the end of their studies," he said.
"They often start by saying that they can't do it but after a bit of practice, they begin to gain confidence and come back absolutely brimming."
The Coventry event kicked off with the Street Food Challenge and students proved they had clearly done their homework, creating a variety of dishes from around the world using different Major products.
The winning dish came from Lindi Mpofu (Coventry College) who used four Major products in her Lamb Peshwari dish, which she took home a silver medal and Best in Class for.
Mpofu said: "I choose to use the lamb and roast onion stocks and the Tandoori and Bombay Mari bases in my dish because I felt they really worked together and enhanced the flavours.
"I really enjoy competing because it kind of resembles the pressure you feel during service."
Students then had to create a non-alcoholic cocktail using Major fruit bases as part of the Restaurant Skills challenge. Despite 'outstanding' performances from all, Lucas Bates from North Warwickshire and Hinckley College scooped best in class.
In the live kitchens, the Pasta Challenge was well underway with students creating dishes such as creamy mushroom pasta, which first-time competitor, Jack Todd from Cambridge Regional College, won a silver medal and best in class for.
He explained: "I used the Major mushroom stock base in my pasta because it fitted best with my dish. It's been a really good experience today and has been a chance to meet other chefs and see what tips I could get from them."
Wayne Harris, the Craft Guild of Chefs, judged the Static Bread and Decorated Gateau entries. An 'incredibly ambitious' Mary Harper (Loughborough College) tasked herself with using all available stocks in her bread rolls, which paid off as she took away a silver medal and a gold and Best Overall Static for her gateau.
For the final live class of the day - the Chicken Challenge - crowds of anxious supporters gathered to watch Finlay Royle (Loughborough College) win gold and the title of Overall Winner for her roasted poussin. Having secured her place in the grand final, she commented: "Competing has always given me a thrill and today was probably one of my favourite competitions."
Runner up Bartłomiej Wieczór (Westminster Kingsway College) was also awarded a gold medal for his chicken ballotine with black pudding and blue cheese, purple truffle potatoes and apple cider and chicken jus.
Concluding the 2018/19 regional heats, it's time to look forward to the Grand Final at the Great Hospitality Show 2019, and we want to wish all competitors the best of luck!