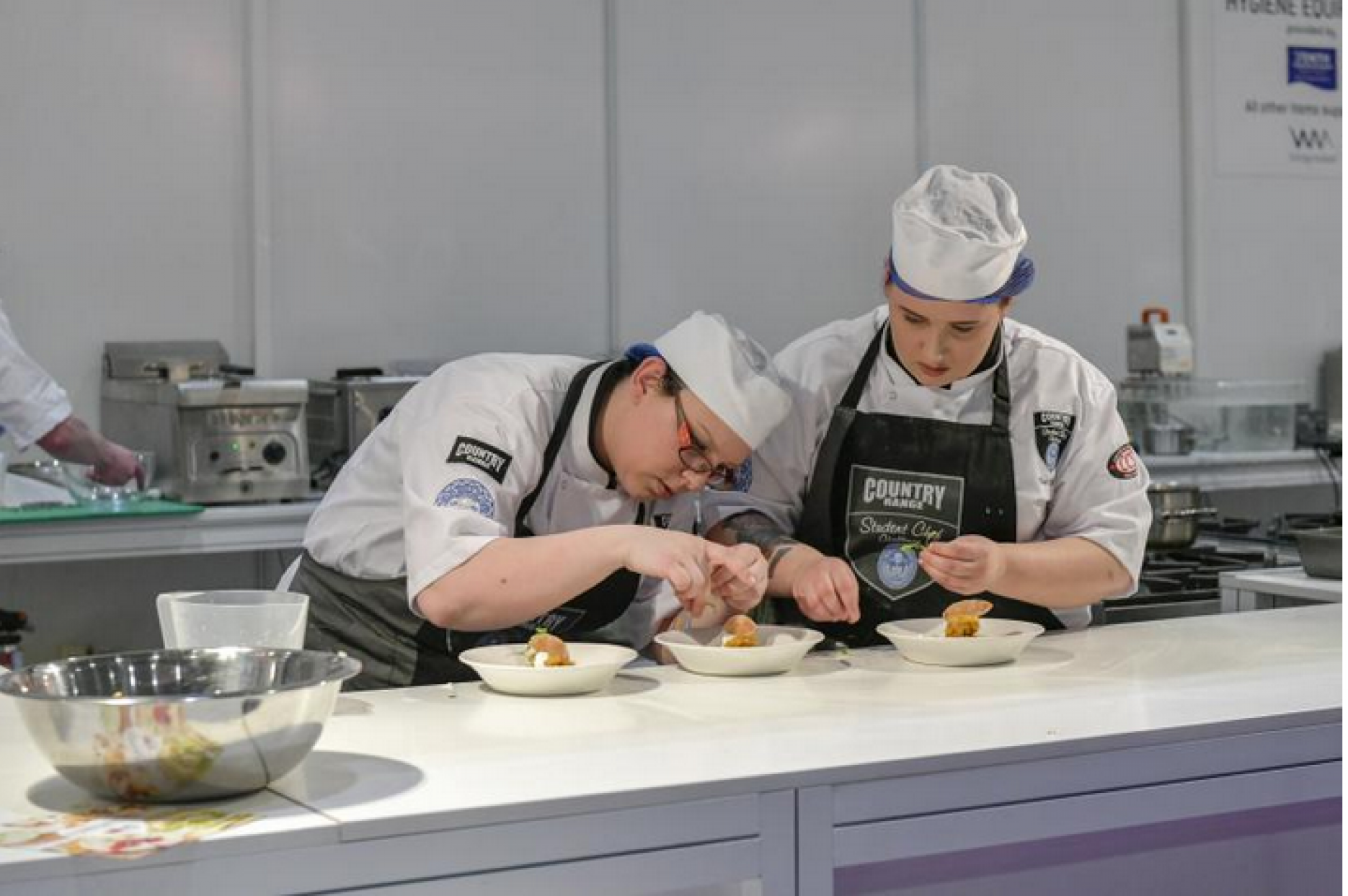 10th December 2018
County Range extends Student Chef Challenge deadline
It's not too late! Foodservice company County Range has extended the deadline for its 25th anniversary Student Chef Challenge until 18 December.
Open to full-time hospitality and catering students across the UK, the company said the extension will allow entrants to 'perfect' their menus ahead of what it predicts will be 'the best competition year yet'.
Organiser Emma Holden said: "The start of the college year and lead up to Christmas can be such a busy period for lecturers and students, so we felt it was only fair to extend the deadline to allow teams to fine-tune their menus.
"With it also being the 25th anniversary of the Challenge, we want to make it extra special and have as many teams enter as possible, so hopefully the deadline extension will allow us to do this".
To enter, teams of three must submit a four-cover, three-course meal following the below criteria. Successful applicants will have just 90 minutes to create their menu:
Cost per cover is £8
Asian themed seabass starter – made using a whole seabass, which must be filleted and presented with bones and trimmings displayed
Main duck dish - remove both legs and bones by tunnel boning, then remove both breasts and present boned legs breasts and the carcass to the judges. Portion size is half a breast per person and some of the leg meat
A classically creative dessert with a modern twist, containing at least 30% of Country Range chocolate drops
The winning chefs will receive a day's work experience at a Michelin-starred restaurant as well as a foodie tour of London, including Billingsgate Market where they will learn fish filleting skills by the resident master fishmonger.
Holden added: "There is a great need to change the negative perceptions that working in the hospitality and catering industry can have and highlight what a fantastic career it provides.
"With the existing skills shortage set to be accelerated by the outcome of Brexit, it is essential that we focus on attracting young people into the industry and provide them with the skills they need to excel in the workplace.
"This Challenge, and other competitions, can play a huge part in this by raising the profile of the industry and give students a platform to showcase their talents as the future stars of hospitality and catering".