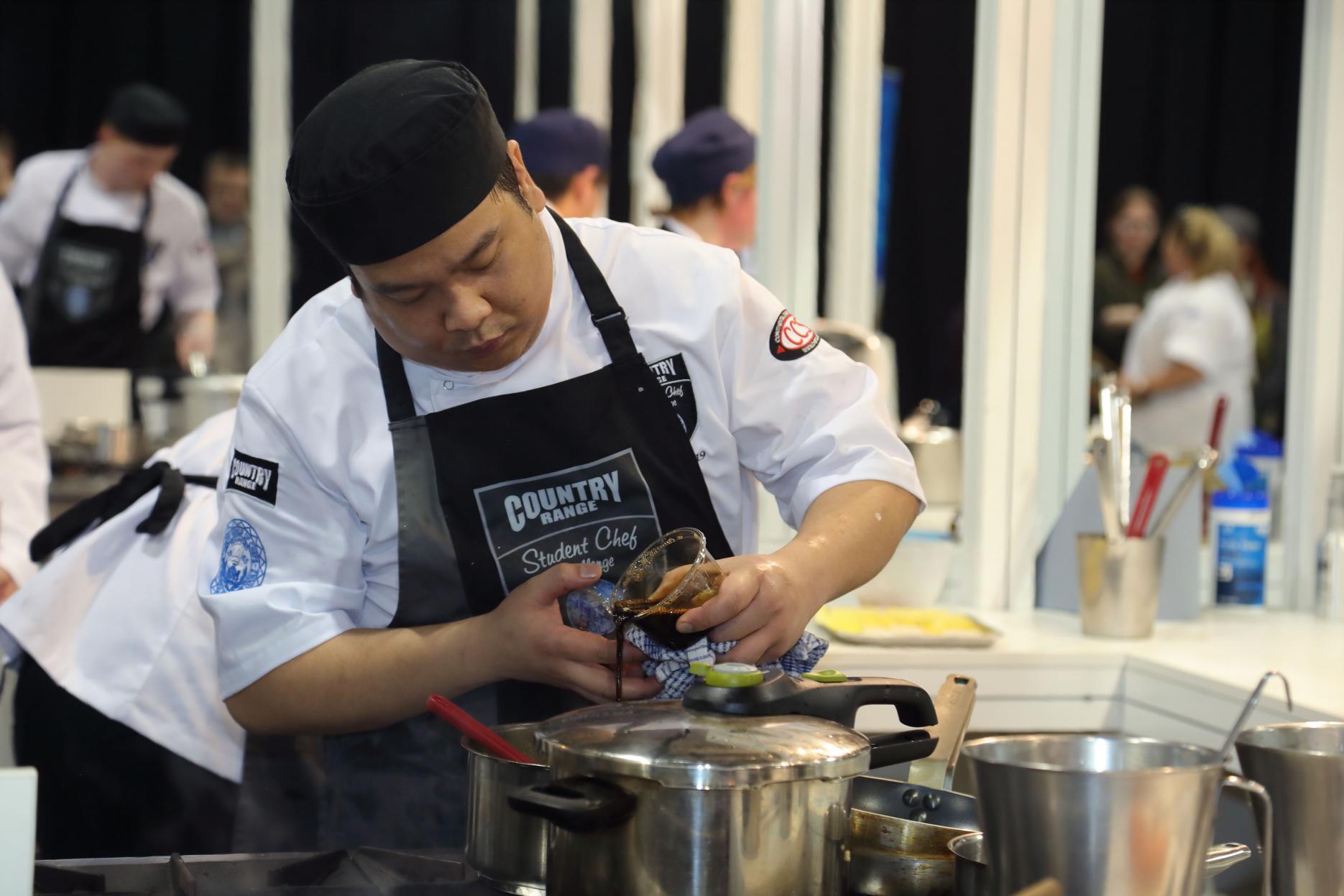 8th October 2019
Country Range Student Chef Challenge opens for registration
The Country Range Student Chef Challenge 2019/20 is open for registration and it is aiming to change the negative perceptions of a career in hospitality whilst highlighting some of the upcoming chef talent around the UK.
Run in partnership with the Craft Guild of Chefs, the Country Range Student Chef Challenge enables catering students to showcase their culinary skills under competition conditions.
Emma Holden, organiser of the Country Range Student Chef Challenge, said: "A career in the hospitality industry is often seen as a negative path to take so we hope the Country Range Student Chef Challenge can help change these unfair perceptions.
"With a supposed skills shortage on the way it's vital that we show young people the great many benefits of working in the catering industry so hopefully the challenge can be a glimpse into what the future holds for them. A number of our previous entrants have gone on to work in top restaurants so it just shows how the Challenge can be a springboard for greater success."
The 2019/20 competition will focus on classic techniques and skills to maximise the use of ingredients and to reduce food waste. Catering students will be required to plan and prepare a three-course, four-cover meal in 90 minutes.
The starter must be a flat fish, filleted and a sauce made from the bones. The dish must be served with appropriate garnish but must include one turned mushroom per portion.
Three bone loin of pork, the eye of the meat must be used for the main course. The trim is to be used for a separate element e.g. faggot kebab or pie. The dish must be served with appropriate garnish including starch, vegetable and sauce. Dessert must be a lemon tart with a modern twist.
The 2018/19 competition was won by City of Glasgow College for the second consecutive year. The victorious students were Alan Coats, Ance Kristone and Andreau Talla and they were given work experience at a Michelin-starred restaurant and they were taken on a foodie tour of London.
Teams will compete in regional heats in the last week of January to the first week of February 2020 before the victorious students face-off in the grand final, which will this year take place at the Hospitality, Catering and Restaurant (HRC) Show at London's ExCel on 3 March 2020 at 12.15pm.  
Visit: http://www.countryrangestudentchef.co.uk/ to receive an entry pack.