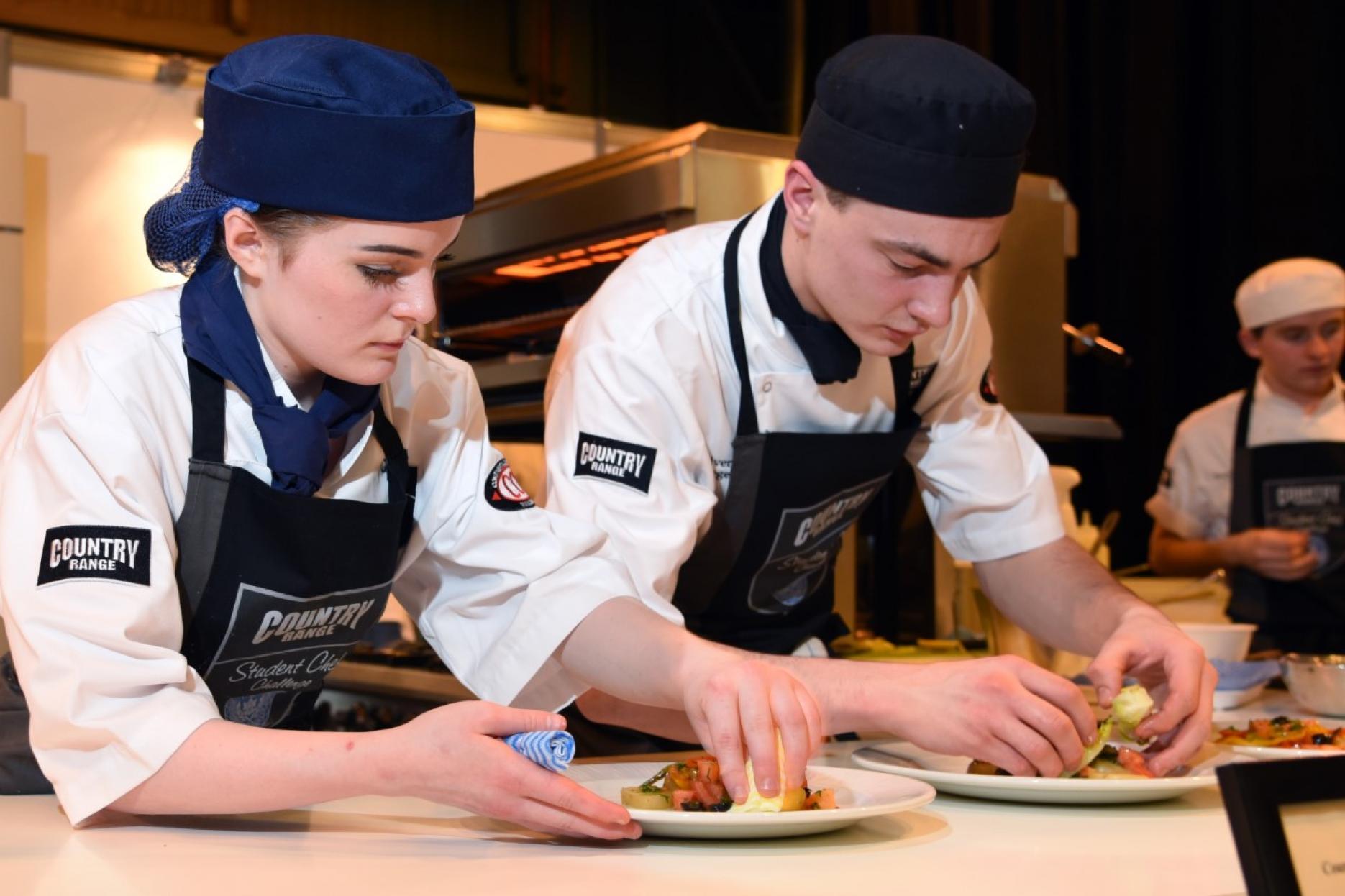 2nd March 2023
Country Range names finalists for Student Chef Challenge
Six catering college teams have made it through the paper judging stage and have been announced as finalists for the Country Range Student Chef Challenge 2023.
Run in partnership with the Craft Guild of Chefs, the six teams to make the Country Range Student Chef Challenge Grand Final are:  
Ayrshire College 
Bishop Burton College 
Cambridge College 
Loughborough College 
Westminster Kingsway College 
West Suffolk College 
This year's finalists will compete at the Hotel, Restaurant and Catering show at Excel London on Tuesday 21st March 2023. In the next stage of the competition, each team of three chefs will be tasked with recreating their three-course, four-cover menu within 90 minutes under the watchful eyes of the judges and a live audience at HRC.
Each of the six finalists will be competing for the coveted title of Country Range Student Chef Challenge winner and prizes, which this year include a Flint & Flame knife, an overnight stay and meal at a Michelin star restaurant, and an experience working at the same restaurant.  
Lead judge Chris Basten of the Craft Guild of Chefs said: "The standard of entries for the Challenge was once again fantastic with some real thought and consideration going into the menus.
"The theme was created to test the students and they've responded magnificently with some creative dishes that I can't wait to see come to life in the HRC kitchens. My advice to all the students now in the lead up to the grand final is to practice, practice, practice as failing to prepare is preparing to fail."
Designed in line with the NVQ syllabus to assess both classical and modern cooking techniques, the theme for this year's Challenge is 'Around the World' with Mexico the focus for the starter, Africa for the main and Australia for the dessert. 
Emma Holden, Country Range Group head of marketing and challenge organiser, added: "Our excitement levels are now building as the finalists are announced and I can't wait to see their finished menus and dishes in the Grand Final.
"A huge congratulations to the student chefs and colleges who have made the final and commiserations to those who missed out. It's always an incredibly difficult decision for our judges due to the high standard of entries and quality of menus submitted. I wish all the finalists the best of luck for the big day."