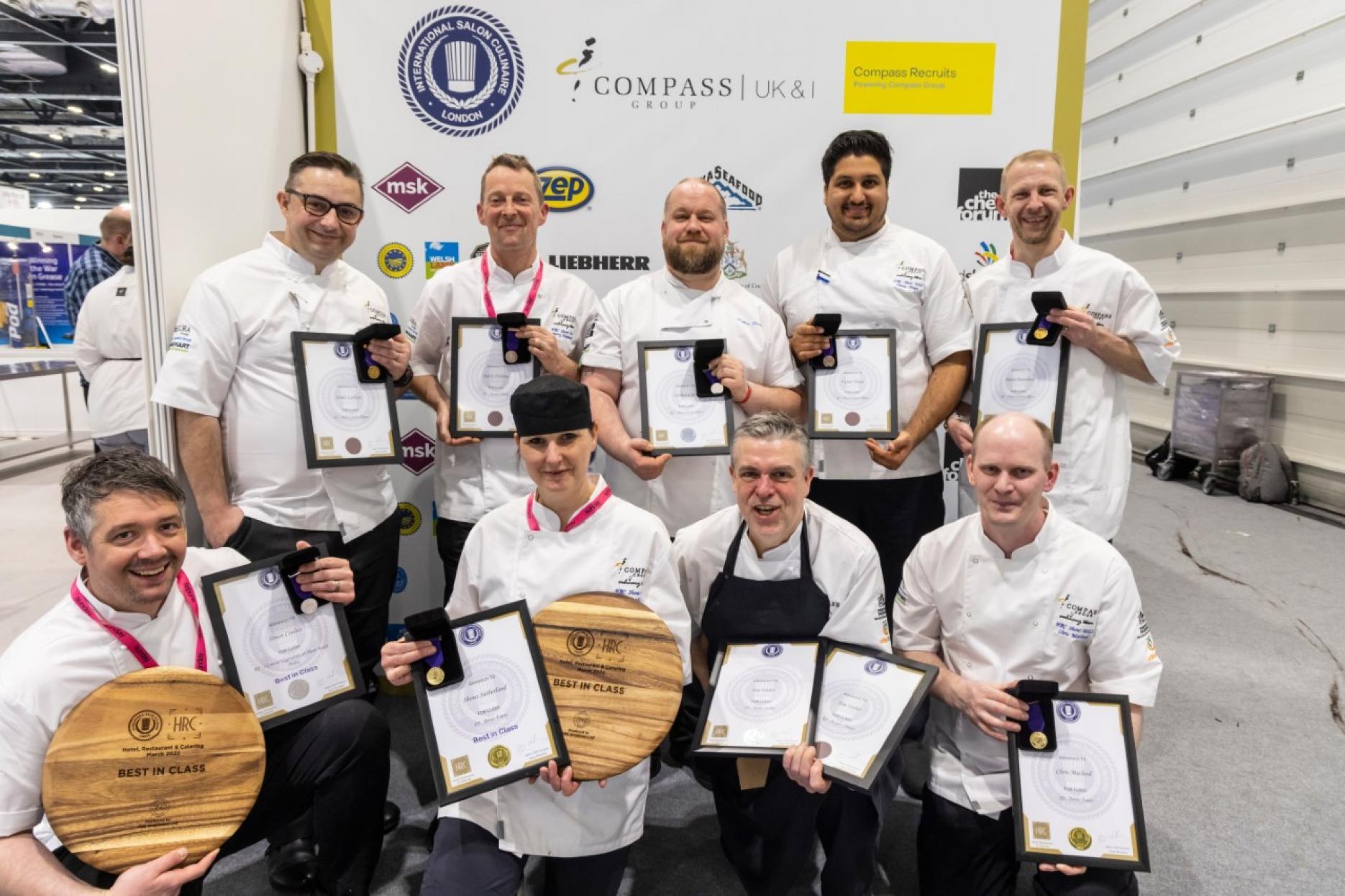 30th March 2022
Compass celebrates successful medal haul at Salon Culinaire
Compass Group UK & Ireland chefs are celebrating after taking home 80 medals at this year's International Salon Culinaire.
Competing against hundreds of chefs, over 30 Compass chefs from across the business took part in the UK's 'largest and most prestigious' programme of chef competitions. The Compass team achieved 14 Best in Class awards, three Best Overall awards as well as nine gold medals, 22 silver, 21 bronze, nine merit and two hygiene awards.
Nick Vadis, culinary director at Compass Group UK and Ireland, said: "We've all missed the buzz of competitions, so it was special to see our chefs competing at such a high level and picking up so many medals! Our chef's build-up to Salon Culinaire for months, honing parts of their menus, re-running timings and trying to re-create the perfect dish on the day.   
"Investing in our chefs is important at Compass and giving them the opportunity to develop and push themselves at events like Salon Culinaire at HRC is a great vehicle to do so. Salon Culinaire gives chefs confidence, competing helps them develop and improve their skills, as well as presenting them with a great opportunity to challenge themselves, meet other chefs and see first-hand what the standards are within the hospitality world. All the skills our chefs learn as part of training and competing, they are then able to bring back to clients and customers that we serve."
Compass Group UK & Ireland is headline partner of Salon Culinaire at HRC and has supported the event for more than 25 years. A full list of the Salon Culinaire results can be found here.