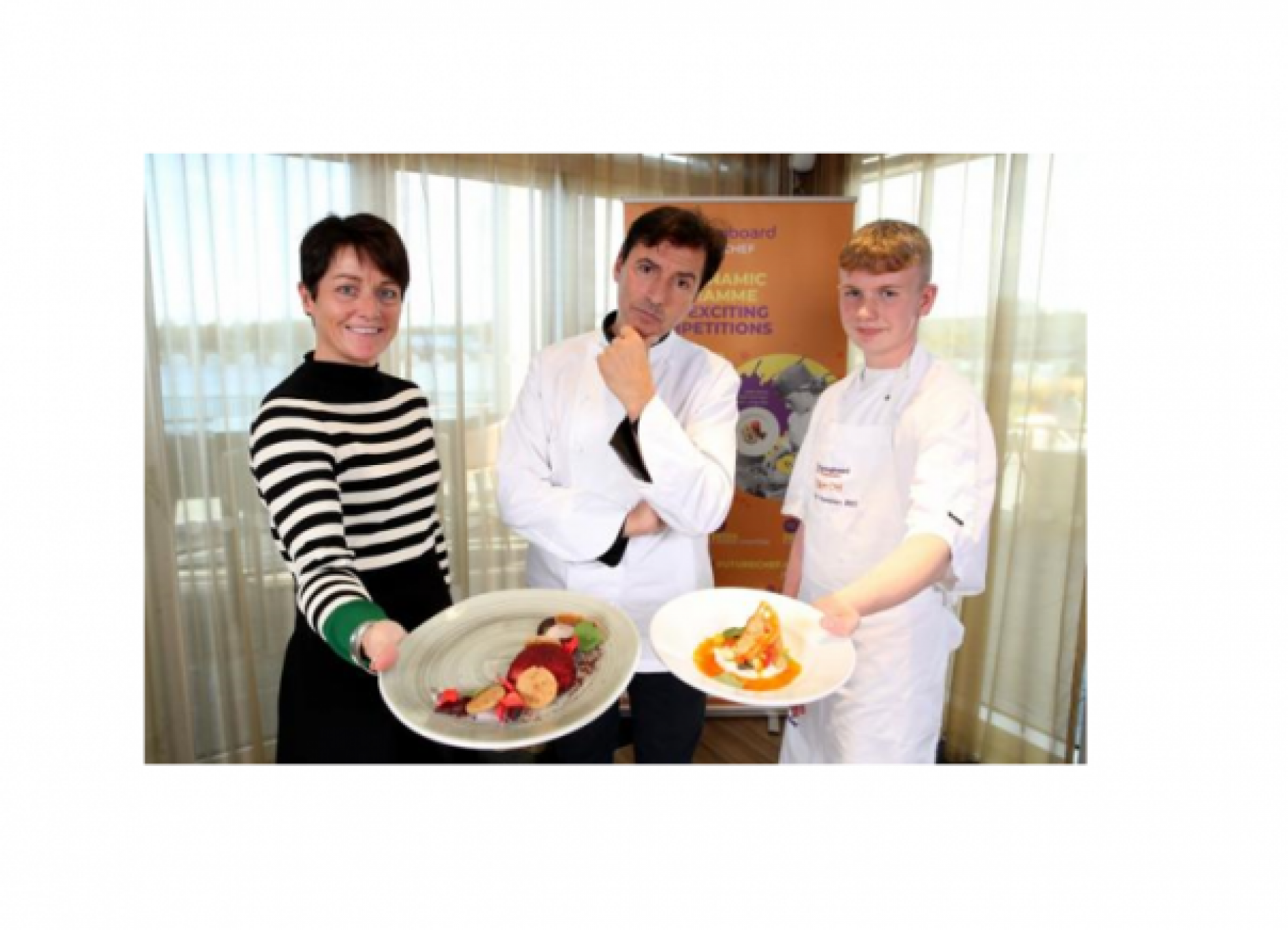 29th October 2021
Celebrity chef Jean-Christophe Novelli searching for FutureChef competitors
Celebrity chef Jean-Christophe Novelli is calling on young budding chefs across Northern Ireland to take part in Springboard's annual FutureChef competition, as part of his new role as head judge.
As head judge of FutureChef Northern Ireland, Novelli will oversee the development of young chefs (aged 12-16) across different stages of the competition, before announcing the winner of the regional finals at Belfast Metropolitan College on Thursday 10 February 2022.
The FutureChef competition also takes place across Scotland, England and Wales making it the 'biggest schools-based culinary competition in the UK'. Young people in the Northern Ireland heats will be introduced to important themes such as sustainability, plant-based foods and zero-waste cooking.
Commenting on his new role Novelli, said: "It's a privilege to have the opportunity to work with, and mentor, young chefs who will ultimately go on to do great things in the industry. I can't explain just how important programmes like Springboard's FutureChef are in terms of putting culinary arts and hospitality on the map for young people kickstarting their careers.
"I didn't think twice about being part of this incredible initiative and look forward to sharing my advice, knowledge and skills to ultimately encourage more people into the industry. I'm really excited to be part of this journey and to witness the young talent coming through – I must admit, it gives me a bit of Déjà vu to when I was starting out!"
Young people across the nation compete in four different stages from October right through to March, including school heats, local finals, regional finals, before culminating at the national final in London. They will also be mentored by Henderson Foodservice business development chef Geoff Baird and gain crucial insights into the industry by some of the most well-respected names in hospitality.
Chris Gamm, chief executive of Springboard, added: "This is a time of the year that we all look forward to here at Springboard, as FutureChef gets off the ground across the whole of the UK. More than ever, we need to keep culinary careers at the forefront of students' career choices, ensuring we have enthusiastic and talented young chefs entering the industry.
"Springboard's FutureChef is perfectly placed to do this by equipping young people with the basic skills and knowledge that they need. It's going to be another great competition and we can't wait to hear all of the wonderful stories. Good luck to all those competing!"
Since the FutureChef competition began in 1999, almost 200,000 young people aged 12-16 have taken part and learned how to cook, developing their skills and knowledge with many going on to establish themselves within the industry.
The deadline to register for Springboard's FutureChef competition in Northern Ireland is Friday 12 November 2021. For more information about the competition and to register, visit here.