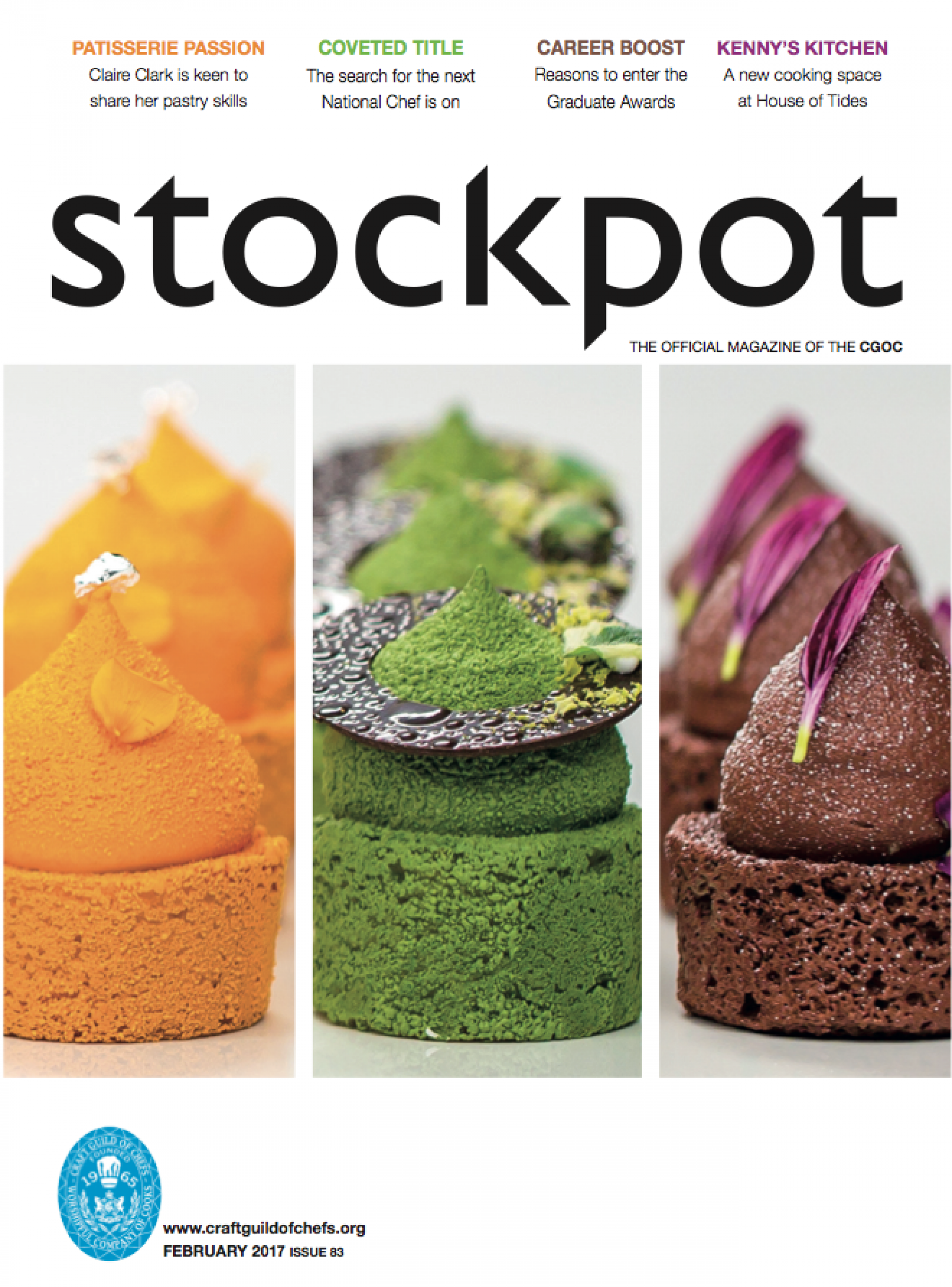 21st February 2017
February 2017: Welcome
It's that funny time of year where Christmas has come and gone, New Year celebrations seem a distant memory and although the nights are drawing out, spring appears a long way off.
It's nomination time at present, with the AGM looming and the Craft Guild Awards in June inviting entries to acknowledge our industry colleagues and heroes.
A recent trip to Padstow to view potential sites for this year's Universal Cookery and Food Festival was a gentle reminder of what an amazing place Cornwall really is. As a very food-focused county, the coastal foraging promises to take the festival to another level this September.
Ian Nottage and I were invited by Jody Scheckter to the Laverstoke Park Shoot in January, to enjoy great company, great food and great hospitality as one would expect, and some shooting alongside industry giants like Pierre Koffmann, Paul Ainsworth and James Martin made for a memorable day.
National Chef of the Year has launched its search for the 2018 competitors, with new chair of judges Gary Jones taking over from Clare Smyth.
This year's Catering Equipment Distributors Association dinner has a theme of 'Excellence by Association'. The Craft Guild of Chefs will be joined by the British Culinary Federation and the Academy of Culinary Arts to help continue the theme and deliver the food offer; it's great that the three organisations are working together at the March event.
Lee Maycock, National Chairman