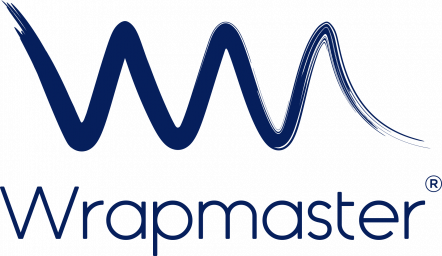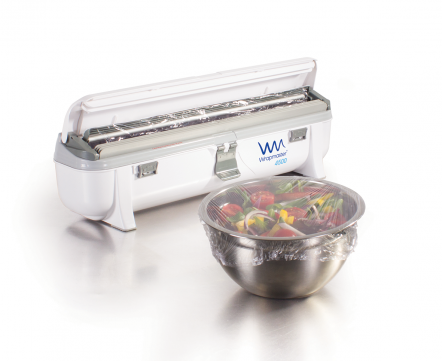 Contact:
Customer Service Team
01952 678800
Wrapmaster® Catering Dispensers
The award-winning Wrapmaster® range of catering dispensers provide effortless dispensing of film, foil and baking parchment using genuine Wrapmaster® refill rolls. Trusted by professional chefs for over 20 years, Wrapmaster® dispensers come in a variety of sizes to suit the requirements of any professional kitchen from large scale, high volume establishments to mobile food operations.
Wrapmaster® dispensers have a patented concealed blade making them safe to use whilst delivering the perfect cut every time. They are proven to reduce wastage and increase productivity saving chefs valuable time and money.
Recommended by food safety practitioners, the Wrapmaster® range helps to prevent cross-contamination by being easy to clean and sanitise during service and easy to disinfect in a commercial dishwasher.
Wrapmaster® Dispenser Range
Wrapmaster has been trusted by professionals for over twenty. Speaking of the benefits, chefs have said:
'I've been using the Wrapmaster® products for 20 years, they make everything faster and easier in a busy kitchen. The fact that you can wash them, makes meeting health & safety –as well as hygiene rules – that much easier, so we have a few dotted around the kitchen.'
'I believe they are an essential tool in any sized kitchen operation, having used them for a number of years I simply could not do without one. Wrapmaster® gives you ultimate control on wastage, the time saving and ease of use is also a major plus.'
Wrapmaster 4500
The Wrapmaster® 4500 is a 45cm catering dispenser and the perfect choice for large kitchens using high volumes of cling film, foil or baking parchment.
Wrapmaster® 3000
The 3000 is a 30cm catering dispenser for smaller kitchens, taking up less space than the 4500. Perfect for kitchens with limited work spaces that use high volumes of film, foil and baking parchment.
Wrapmaster® Duo
The 45cm Duo can dispense two types of material or be used for large volume uses of one material. Taking up 40% less space than having two dispensers, it's designed for very busy, large kitchens that use film, foil or baking parchment.
Wrapmaster® Compact
The Wrapmaster® Compact takes up the same space as a traditional cutter box whilst providing the robust qualities of the Wrapmaster generation of products. It's the perfect dispenser for the smaller kitchen with limited space.
Why use Wrapmaster®?
Concealed blade for safe cutting
Proven to reduce wastage and increase productivity
Effortless dispensing of film, foil and parchment
Easy to clean and sanitise during service
Easily disinfected in a commercial dishwasher
Keep your kitchen clean with Wrapmaster®
As well as a simple solution to wrapping food, Wrapmaster® dispensers help to keep your kitchen clean and hygienic and can help to boost your hygiene scores:
Reduce the risk of cross contamination with separate static dispensers for different food uses
Reduce the risk of cut fingers from cutter box serrated edges
Reduce the risk of unseen bacteria build up on cardboard cutter boxes with an easily sanitised dispenser
Wrapmaster® dispensers are available to order from a vast range of national and local distributors. For more information on the range of dispensers and refills please visit www.wrapmaster.global.