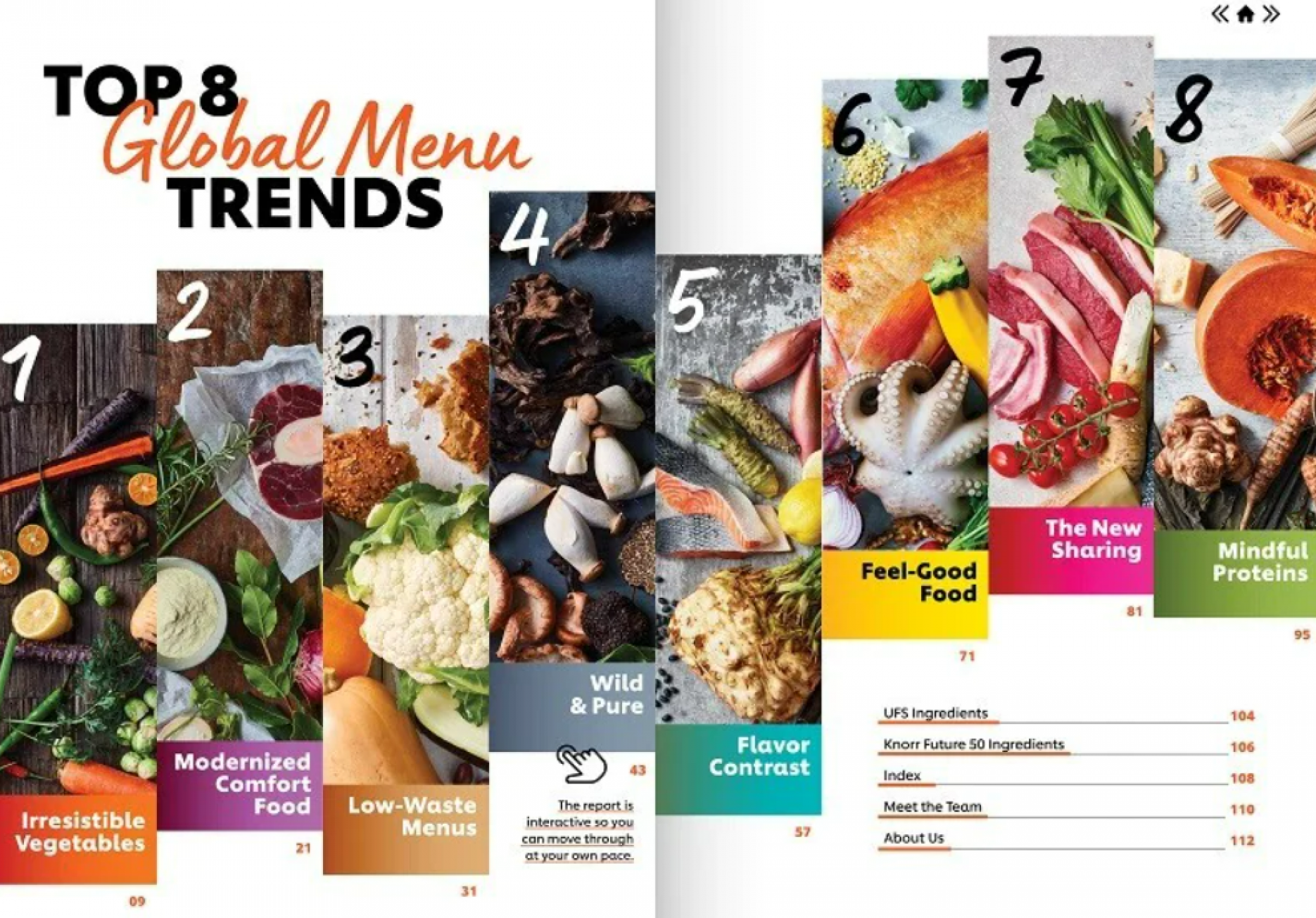 14th March 2023
Unilever Food Solutions identifies eight future menu trends
Unilever Food Solutions released its first Future Menu Trends report 2023, developed in collaboration with more than 1,600 chefs in over 21 countries.
The top eight trends identified include: irresistible vegetables, modernised comfort food, low-waste menus, wild & pure, flavour contrasts, feel-good food, the new sharing and mindful proteins.
Hanneke Faber, president of nutrition at Unilever, said: "Identifying the hottest global trends is critical in our quest to provide solutions for chefs, who are contending with challenges ranging from labour shortages to tackling sustainability issues like food waste.
"With the release of the Future Menus Trend report, Unilever Food Solutions is not just sharing future trends, but also offering solutions-based insights and adaptable recipes to inspire chefs and help them feel prepared for the future."
All eight trends include suggested recipes, ingredients and techniques to provide tangible solutions for chefs and food operators.
Alex Hall, executive chef at Unilever Food Solutions UKI, added: "The Future Menu Trends Report 2023 offers chefs a fantastic insight into what's going on within the hospitality industry, not just in the UK but right across the globe.  
"The eight trends outlined in the report reflect so much of what we're seeing hospitality innovators already doing. Tom Kerridge is a great example of modernised comfort food playing out in the UK market too – and we're delighted that he's recently joined our Knorr Professional brand as creative director.
"With Tom's support, we're already helping chefs right across the UK to feel inspired to put these trends into practice on their menus, to ensure they are delivering what the future consumer wants. The Future Menu Trends Report 2023 really serves to highlight what we as chefs need to do in order to inspire our guests for years to come."