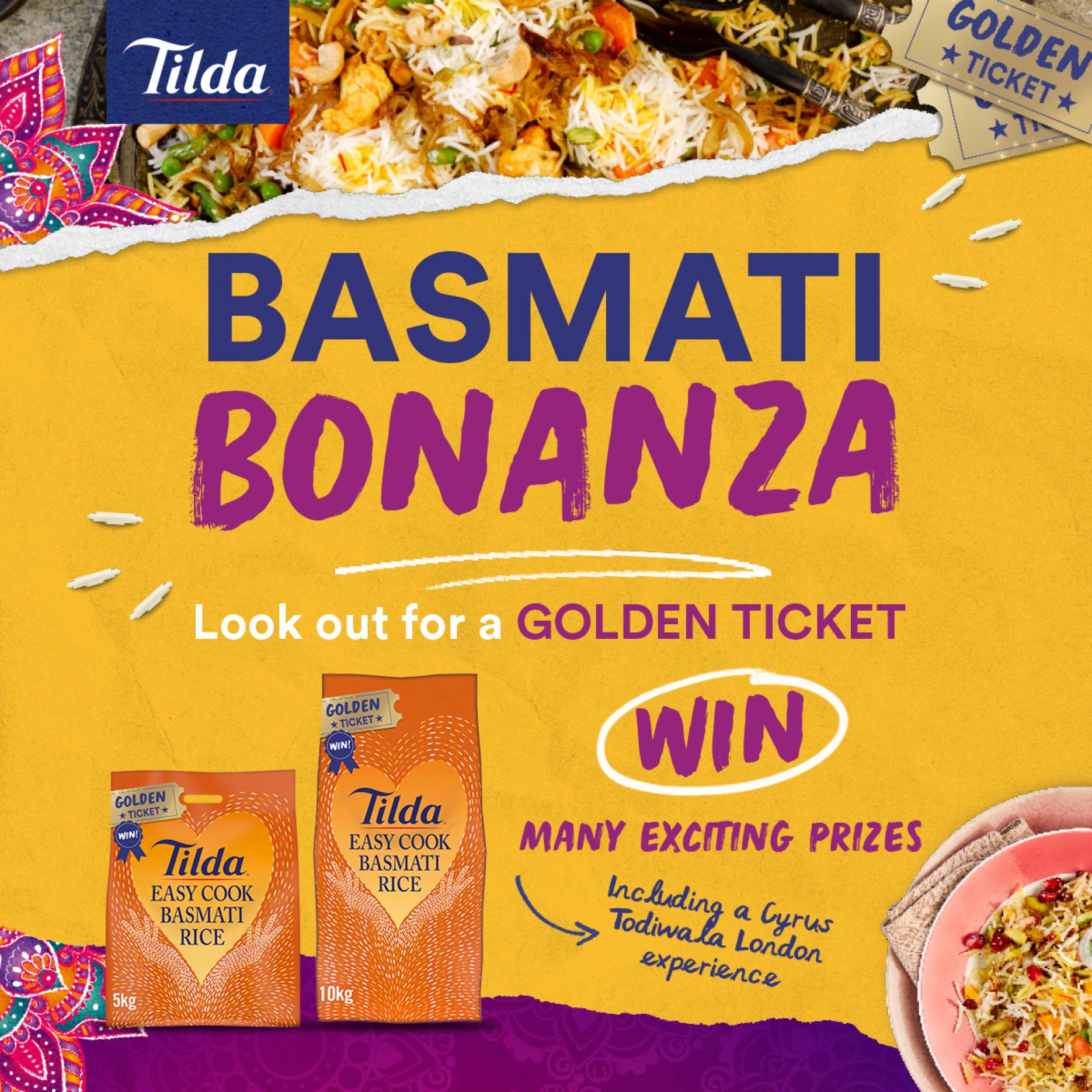 6th September 2022
Tilda offers chefs chance to win Cyrus Todiwala dining experience
Tilda Foodservice is giving one lucky winner a special dining experience with celebrated chef Cyrus Todiwala in Café Spice Namaste at its new location.
It is just one of a number of prizes up for grabs as part of Tilda Foodservice's 'Basmati Bonanza'.
The competition is returning this year to celebrate the brand's Easy Cook Basmati rice with prizes ranging from the dining experiences to vouchers.
Speaking about the Basmati Bonanza, Annette Coggins, head of foodservice at Tilda UK says: "The Basmati Bonanza is an exciting treasure hunt for all of our friends in foodservice and we can't wait to see who will find the Golden Tickets.
"And in particular - win a once-in-a-lifetime dining experience with Cyrus and Pervin Todiwala. It will be an unforgettable evening, filled with delicious food and drink and the opportunity to speak to two inspiring chefs, who are experts in their industry."
In top spot, one Golden Ticket will hold the key to an overnight stay in London, cocktails at Cyrus and Pervin Todiwala's Café Spice Namaste in its new location on the edge of Royal Albert Wharf in London's Docklands, where the winners will also be served a six-course tasting menu with specially paired wines as well as being offered the opportunity to meet the chef-owners.
Other prizes include five Virtual Cook-Alongs with Cyrus and Pervin Todiwala, five Panasonic Rice Cookers, ten chefs jackets, Tilda aprons and more.
To win one of 100 prizes in Tilda's Basmati Bonanza, chefs and caterers are encouraged to look out for the Golden Ticket hiding in their 5kg or 10kg bags of Easy Cook Basmati and enter the code into the website - https://www.tilda.com/professionals/blog/news/basmati-bonanza/