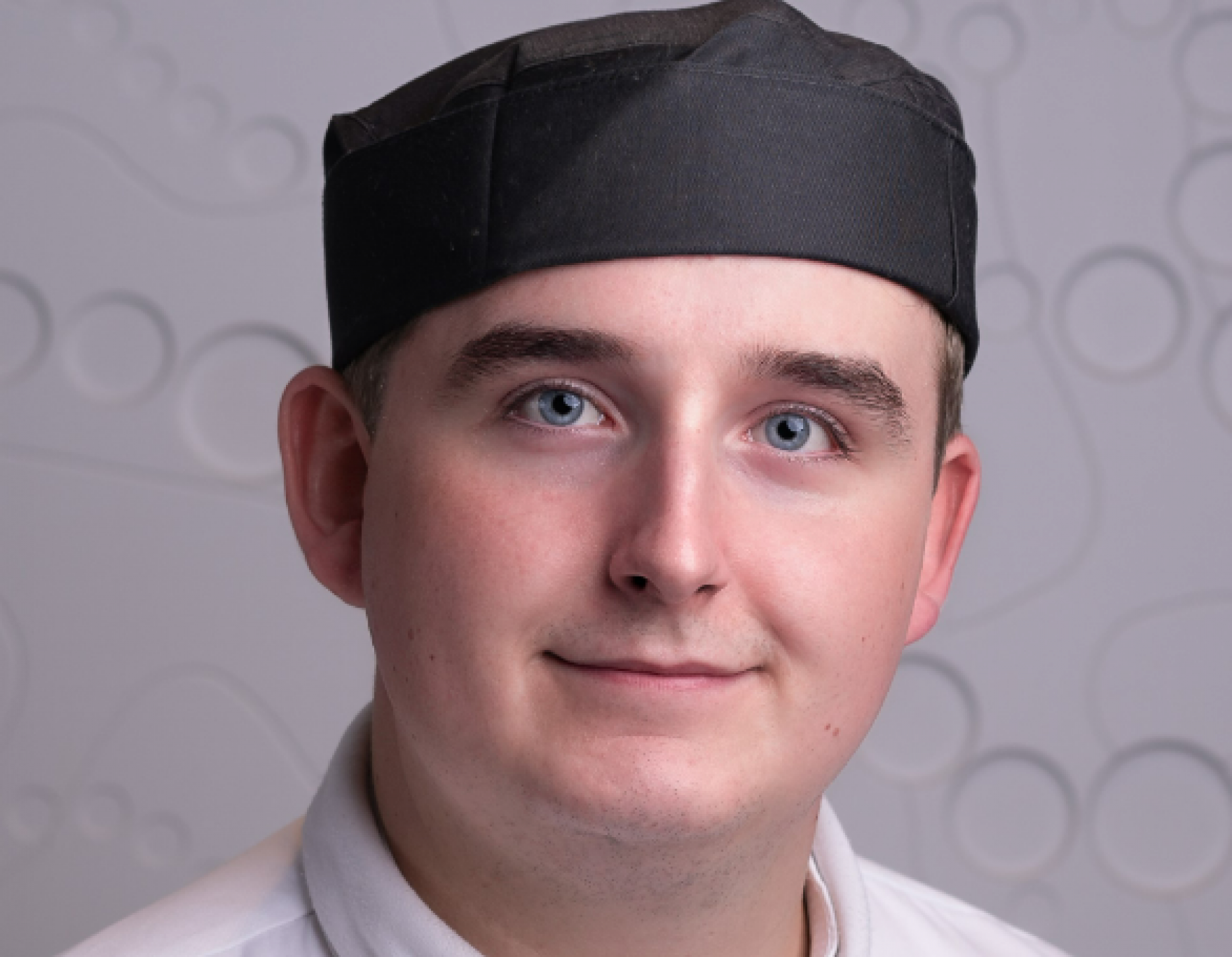 11th September 2023
Putting the spotlight on Graduate Awards finalist, Zac Colburn
Zac has been working in kitchens for as long as he can remember. His first job was in a new café alongside his studies at Westminster Kingsway College. From there, he moved to a gastro pub working evenings and weekends to gain experience.
After graduating, he moved to the House of Commons to work in the restaurant kitchen where he has learnt new skills and techniques. He is one of our Kitchen Graduate Award finalists, so we've been learning more about him and his career plans.
Why did you decide to enter the Graduate Awards?
I entered to push myself and learn how to cook in a controlled competition environment and to gain experience.
What would achieving the Graduate Award mean to you?
Achieving the Graduate Award would mean a lot to me and prove to myself that I can achieve what I want if I work hard enough.
What would you most like to achieve as a chef and why?
As a chef, I would like to gain as much knowledge as I can to be able to run my own team successfully. In the future, I would like to enter the National Chef of the Year competition.
How did you find the mentor trip you went on in July?
The trip was very useful and helpful to learn what the final will be like and grasp the importance of it. It was very well organised, and the team made sure we were all comfortable and confident in our own abilities.
What advice would you give to a young chef who is considering entering the Graduate Award?
I would say to do it as it is a great opportunity for a young chef. You will learn so much and grow as a chef so there is nothing to lose, only gain.
What do you love most about being a chef and why?
I love the pressure of a busy kitchen and serving people good food. Being a chef, you spend so much time with your team that you build strong friendships. In the end, they become like your second family.
What's your favourite type of food to cook?
I love to cook Asian food and learn all about their food culture.
Tell us about the best meal you've ever eaten.
Whilst I was doing work experience at Elystan Street, I had the privilege to go in and experience the tasting menu. There is a reason they are so popular as it was amazing.
Which chefs do you look up to in the hospitality industry and why?
One chef I look up to is Ben Murphy. He trained at Westminster Kingsway College and then threw himself in the deep end by going to Paris to work in a three Michelin starred restaurant. Ben talks about how he applies this experience and knowledge at Launceston Place. He took part in the Graduate Awards and didn't quite achieve the pass, but he didn't let it get to him and carried on working hard to win both Young National Chef of the Year and National Chef of the Year.