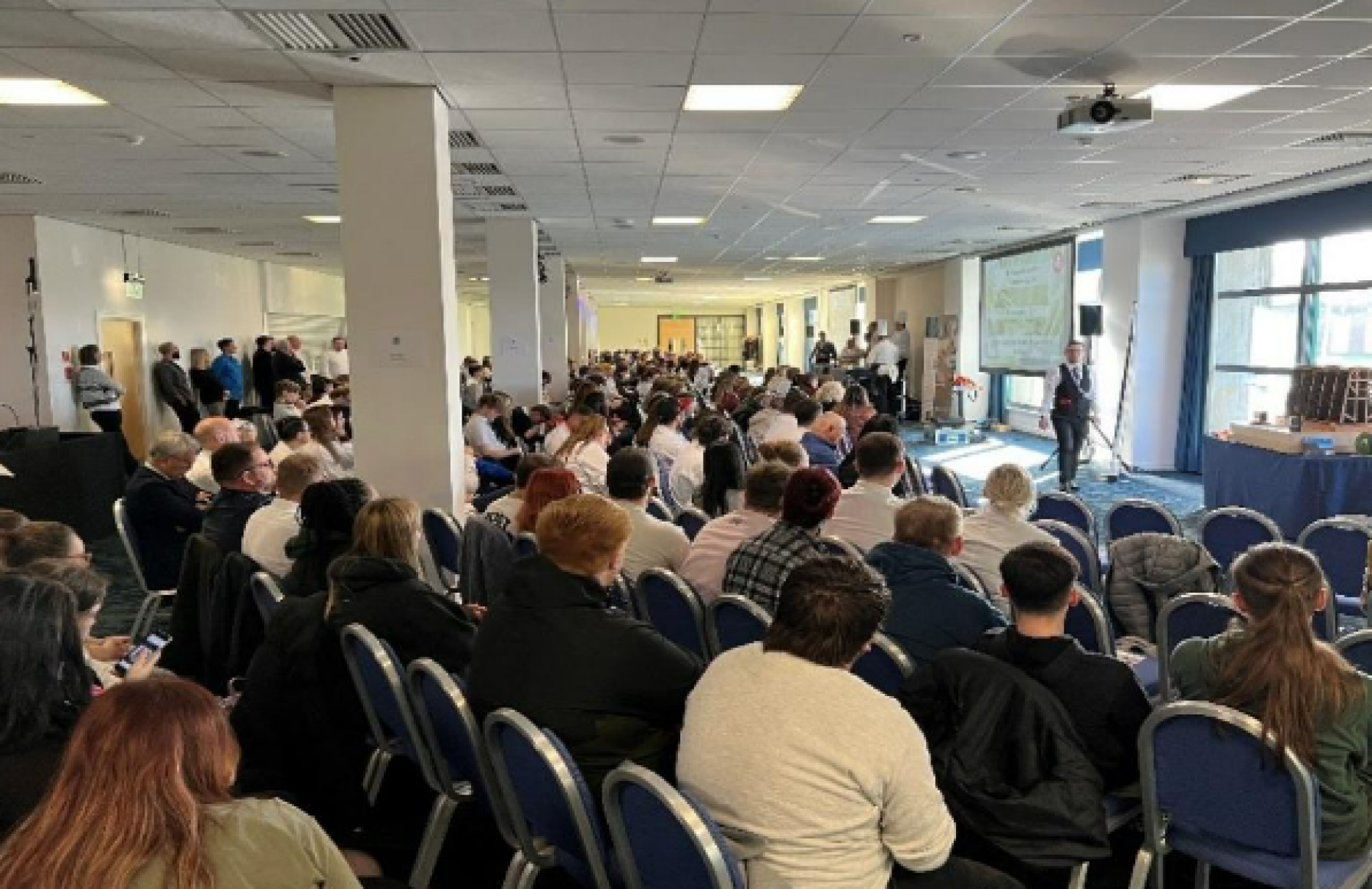 16th November 2023
A Passion to Inspire hosts hospitality Upskill Day in Scotland
A Passion to Inspire hosted an educational Upskill Day on Monday 6th November 2023 at Murrayfield for more than 450 attendees plus thousands more online.
Murray Chapman, founder of A Passion to Inspire, said: "What a culinary adventure. Great lecturers and teachers supporting and going the extra mile to inspire their students. A great way of inspiring, learning and sharing. On the day we had over 450 students and lecturers with us on site. Online over 5,400 people from colleges and schools connected to Springboard/ Future Chef were watching a fantastic culinary journey.
"This wonderful and inspirational day is live on YouTube so as a learning curve you have the recipes and video. Watch fantastic learning sessions with great people who care. The great thing about hospitality is you never stop learning and we all need to be inspired."  
The Upskill day featured Kieran Wight speaking about the use of products to make great dishes for event catering. Dean Banks and Dan Ashmore spoke about Scottish produce – oysters and their adventure with forging land and sea. Peter Joyner and Daniel Ayton also discussed the importance of taste and texture.
Finlay MacDonald, Holly Preston and Lecturer Simon Rodgers, who reached the Zest Quest Asia Final 2023, produced their Ardgay Game Venison dish with Mizkan ingredients and shared a massive tasting session with all.
Culinary legend Willie Pike commented: "So happy to have been involved with this inspirational event and have had the opportunity to excite and motivate the next generation of chefs, well done to Murray Chapman and the colleges and lectures for making the effort to attend."