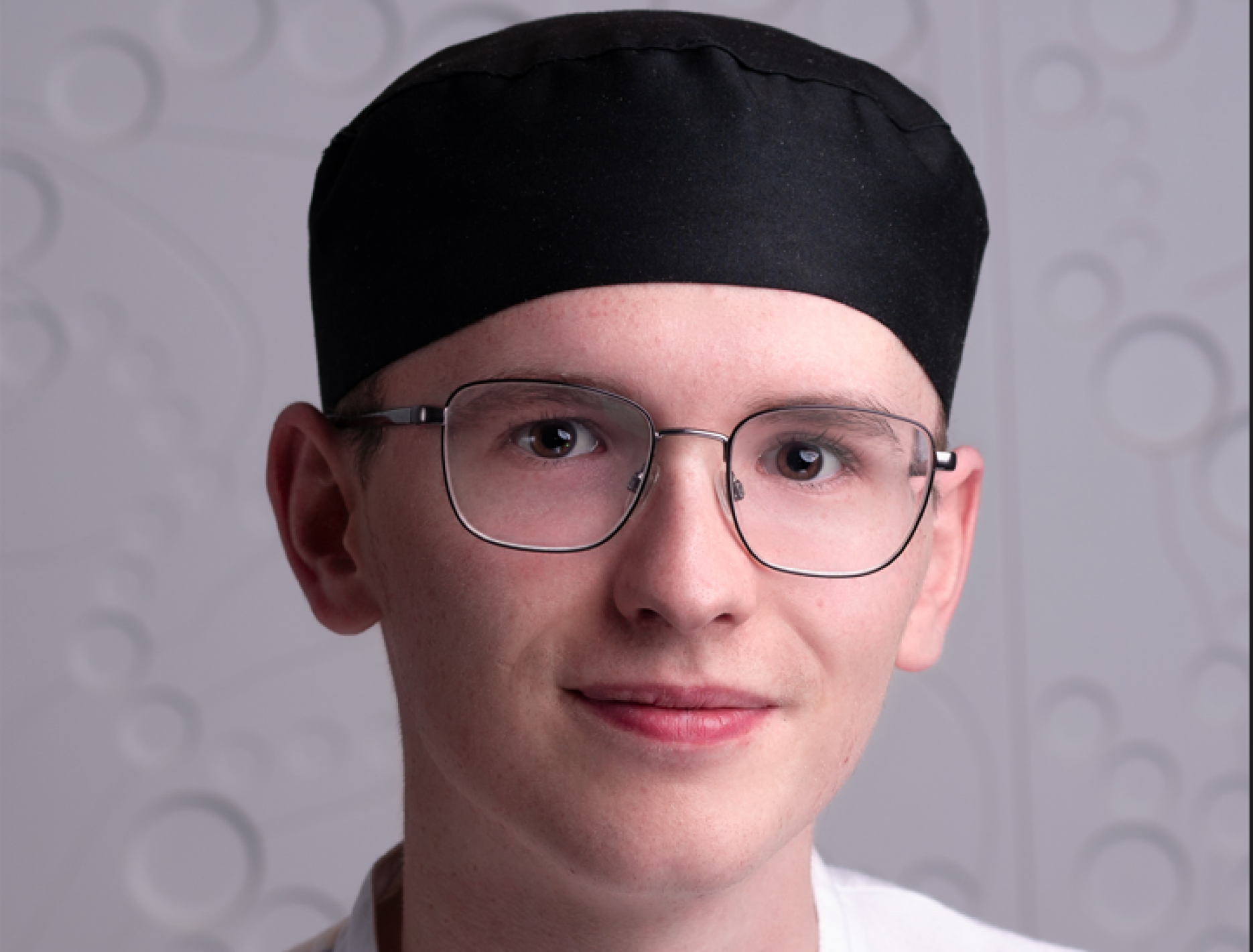 8th September 2023
Meet Matthew Crane, a Graduate Awards finalist
Matthew went to The City of Liverpool College where he completed his level two in professional cookery. He then moved to London shortly after his 18th birthday and became a commis chef at The Royal Air Force Club. After one year, he was promoted to demi chef de partie where he's worked for the past two years. We have loved having him in the Graduate Awards this year and wanted to find out more about his career and future plans.
Why did you decide to enter the Graduate Awards? 
I work with a chef who passed the exam last year and after hearing about his experience I thought it would be great to get outside my comfort zone to challenge and push myself.
What would achieving the Graduate Award mean to you? 
Achieving this award would mean so much to me, it would give me the confidence to keep pushing and get involved in future competitions. I would also win a bet in work.
What would you most like to achieve as a chef and why? 
The most important thing I want to achieve is to keep learning and developing my skills and knowledge, because there is so much I want to learn about. Alongside that I'd like to continue to compete in competitions, hopefully one day taking part in National Chef of the Year.
How did you find the mentor trip you went on in July?
The mentor trip was great, from Dingley Dell Farm to the Aspall factory it was all one big learning experience. It was such a great opportunity for me and the other finalists, not to mention the BBQ and drinks we enjoyed with fellow Graduate finalists. 
What advice would you give to a young chef who is considering entering the Graduate Award? 
Firstly, I'd say don't hesitate to enter, and don't be afraid to put yourself out there and push yourself. Secondly, be prepared to put the work in, practice as much as you can, really listen to your mentor and the people involved in organising this.
What do you love most about being a chef and why? 
The thing I love most about being a chef is that it never gets boring. There is always a new technique or a new method to learn. I also love trying to make food as sustainable as possible.
What's your favourite type of food to cook? 
My favourite is classic French cuisine, it's what I've studied the most and there is always something new to learn about it.
Tell us about the best meal you've ever eaten. 
The best meal I've eaten was in lockdown. Me and my sister Amy would try to perfect spaghetti aglio e olio, a classic pasta dish with simple ingredients but getting that balance is tricky. One night during lockdown we made the best pasta I've ever eaten.
Which chefs do you look up to in the hospitality industry and why? 
One of the chefs I look up to is my head chef, Michael Dutnall at The Royal Air Force Club. He offers so much support and advice to young chefs, and he brings out the best in you. I have a lot to thank him for. I also look up to Clare Smyth, after reading her book I was fascinated at the work she is doing.