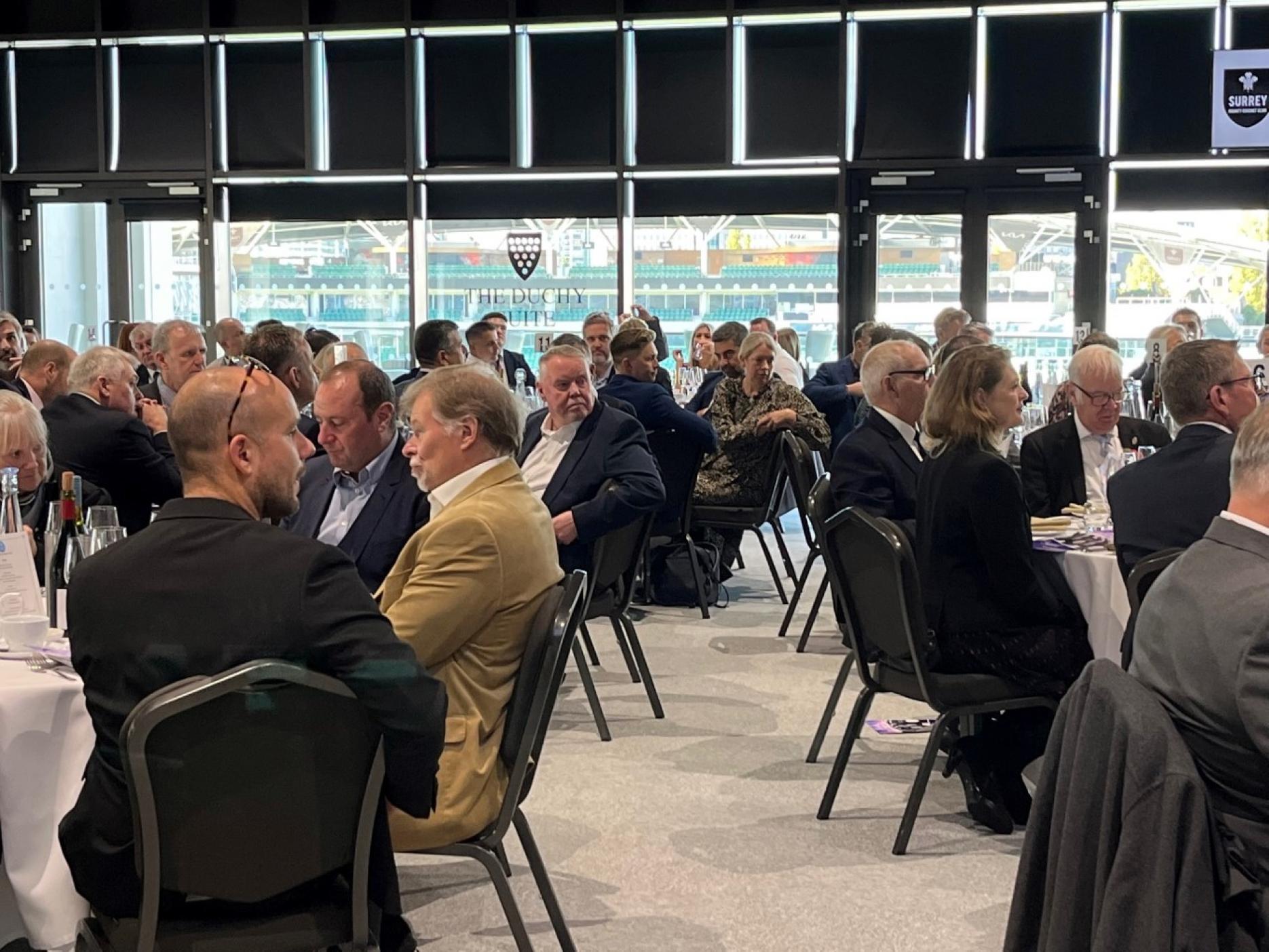 18th November 2022
Hospitality industry comes together for Craft Guild business partners lunch
More than 100 Craft Guild of Chefs business partners and industry journalists met for the annual business partners lunch at the Kia Oval Cricket Ground, on Friday 4th November 2022.
Situated in the heart of the capital, the venue is one of the most iconic international cricket venues in the UK. The luncheon took place in the spacious Duchy Suite, which has access to two private terraces with sweeping panoramic views of the pitch.
The menu included a starter of cured Cornish wild bream, tamarillo, apple, roast chicken and buckwheat crumb with an almond gazpacho. Followed by an impressive main course of Lumina lamb cannon from Alliance UK, sweetbread cornet, artichoke puree, fig ketchup, chou farci served with a lamb jus.
The lunch was rounded up with a deconstructed black forest gateaux and cheese board. The delicious four course menu was complemented by an artisan roasted shallot butter made with Lakeland Dairies Pure Irish Butter, served with a rosemary and milk loaf.
Prior to lunch being served, Chairman Matt Owens took to the stage to thank all the business partners and to update members on recent activity. Points of note included recent successes at the BSCC, The Graduate Awards 20th year and the 50th anniversary of National and Young Chef of the Year.
Matt also welcomed all attendees to look forward to the upcoming World Skills competition and the Craft Guild of Chefs 2023 Awards.
He also launched the inaugural Phoenix Dinner with the Craft Guild of Chefs in partnership with the BCF. The event will take place on Monday 20th March 2023, Excel London, during the Hotel, Restaurant & Catering show (HRC). Tickets are available now for £99.
Owens added: "We couldn't do what we do without the continuing support of our business partners. This lunch is a small way to thank everybody who has supported the Guild over the past 12 months."