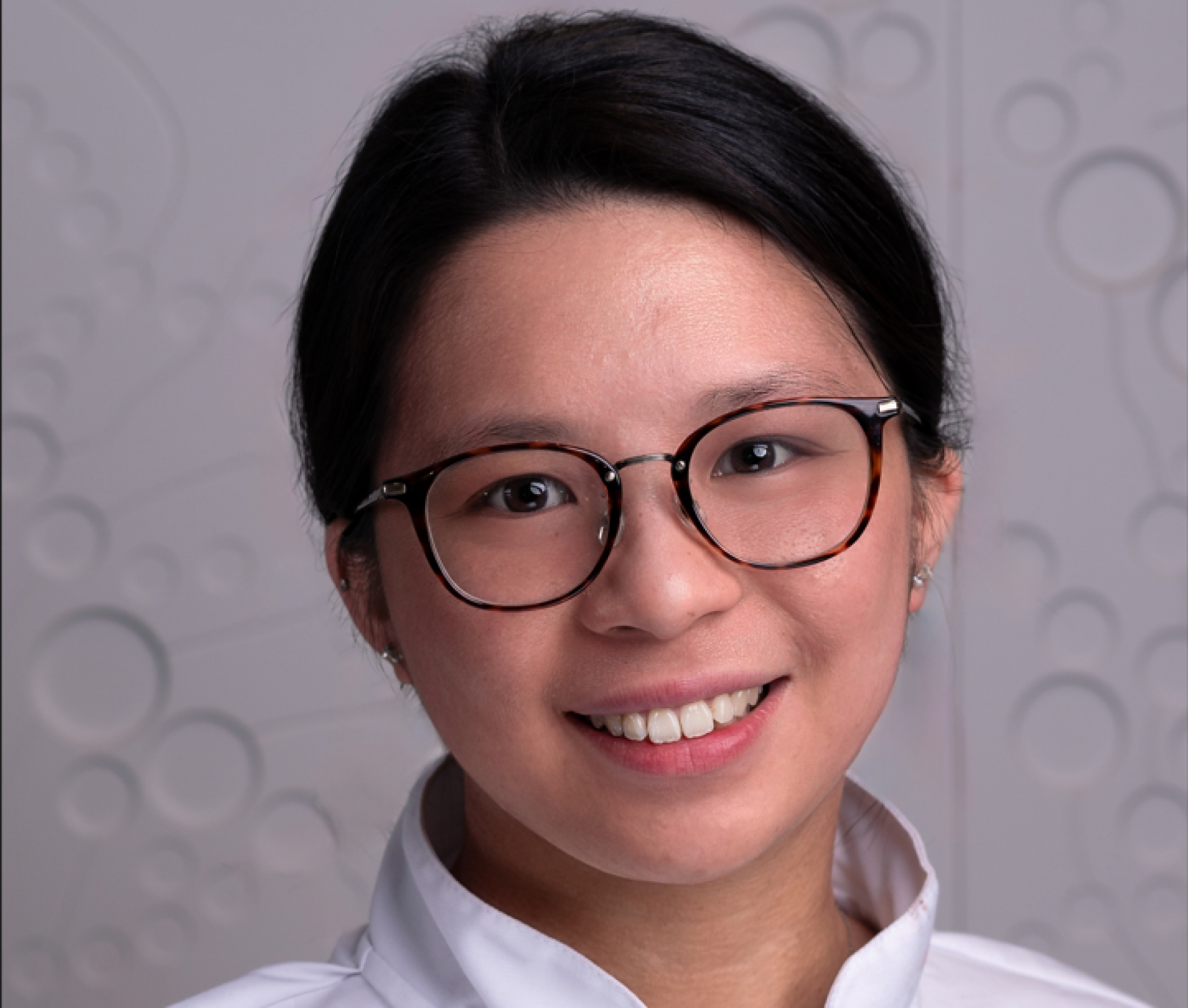 7th September 2023
The Graduate Awards spotlight is on Hoi Yan Tam
Hoi Yan moved to the UK when she was 18 and studied Bakery and Patisserie Technology. After her degree, she started working as a commis chef at Brown's Hotel and worked her way up to a chef de partie and is now at Sofitel St. James. After last week's final exam in the pastry Graduate Award, we caught up with her to find out more about her career.
Why did you decide to enter the Graduate Awards? 
To prove myself of what I am capable of achieving, to build up confidence and to push myself out of my comfort zone. I want to gain experience and prepare myself for future awards and competitions.
What would achieving the Graduate Award mean to you?
It would mean a lot to me. I was one of the finalists last year, but I did not manage to achieve the award. Over the last year, I have learnt and practised a lot and I hope the judges and my chef can see the improvements I've made. 
What would you most like to achieve as a chef and why?
One day, I would love to have my own patisserie shop but most importantly, I would like to dedicate myself to the industry and be able to support future chefs. I want to make a difference in the same way that my head chef and the Craft Guild of Chefs have done for me. I would like to be able to share my experience and skills with young chefs, inspire them to try different techniques and recipes as I believe the culinary world is unlimited. 
How did you find the mentor trip you went on in July?
It was amazing to be able to connect with the other finalists and visit the Pump Street Bakery and Chocolatier. Getting to understand their operations and the chocolate tasting was an incredible experience. 
What advice would you give to a young chef who is considering entering the Graduate Award?
I would say go for it. It is a great way to push yourself and allow you to understand yourself better. It is also a good way to get yourself out of your comfort zone and to build connections, which I would say is an important part of your career. 
What do you love most about being a chef and why?
I am passionate about all things pastry and chocolate, and I enjoy working hands on and experimenting with different flavours and techniques. The process from trial and error to having the final product right in front of my eyes makes me happy. I love to get different ideas from books, chefs and the internet and I can't wait to try out all my ideas!
What's your favourite type of food to cook?
I love Japanese food. When I don't know what to cook, Japanese is always my go-to. I love a bowl of Ramen or Udon as I like to see how simple ingredients can turn into such delicate and iconic flavours. It's also interesting to see the long history of Japanese food and how it influences the food I cook. Pastry wise, I love doing chocolate bonbons. Although working with chocolate can be messy, I enjoy tempering chocolate. Seeing the bonbons come out all shiny, with thin shells and creamy fillings is the best thing in the world.
Tell us about the best meal you've ever eaten.
For me, nothing can beat the taste of home; the cooking from my mother, and grandmothers, food that's made with love. Food from home is always comforting for me. After spending every day in a professional kitchen, handling expensive and delicate ingredients, sometimes all I want is a simple bowl of noodle soup, nothing fancy. 
Which chefs do you look up to in the hospitality industry and why?
I have followed a pastry chef, @executive_pastry_chef_hin, on Instagram for years. He has worked in a lot of different places around the world. I am always impressed by the pastries and showpieces he has produced, and I would love to have the chance to learn from him in my life.