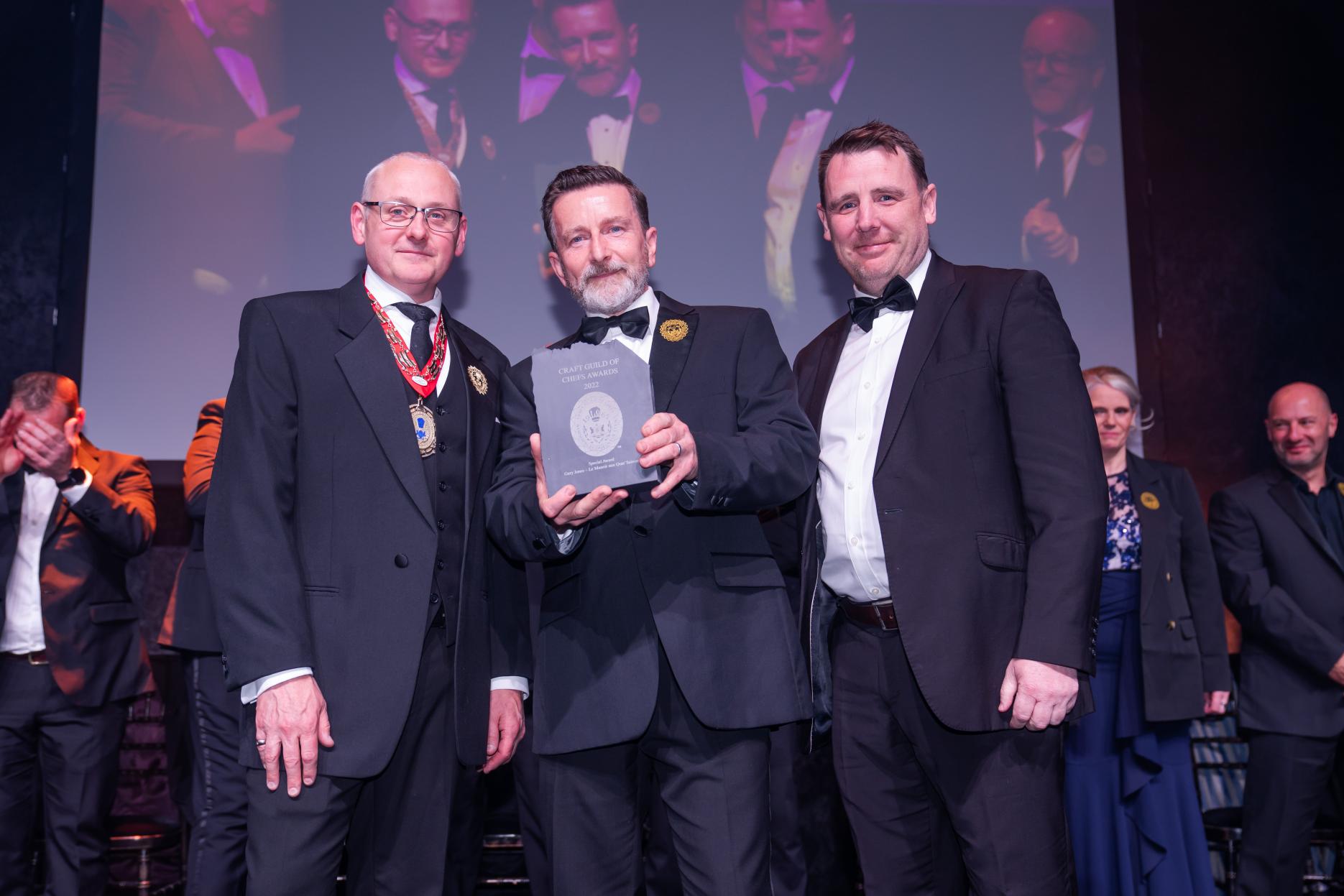 16th November 2022
Gary Jones leaves Le Manoir aux Quat'Saisons
After more than 20 years at Le Manoir aux Quat'Saisons Gary Jones has stepped down from his current role as executive head chef to 'pursue new opportunities'.
Gary Jones received the prestigious Special Award at the 2022 Craft Guild of Chefs Awards for making a 'significant impact on the industry'. Previous winners included Raymond Blanc, Heston Blumenthal and Sat Bains.  
After plotting his career and studying, at the age of 21 Gary landed at London's Mountbatten Hotel. From there he headed to The Waterside Inn under Michel Roux, followed by a four-year stint at Raymond Blanc's Le Manoir aux Quat'Saisons.
His adventure took a unique turn when he became Richard Branson's executive chef at his Caribbean Necker Island retreat. It was a role that would present him with challenges unlike anything he'd faced, such as sourcing food for a remote island.
Back in the UK Gary received his first Michelin star at The Homewood Park Hotel in Bath, followed by another Star at Waldos Restaurant at Cliveden. However, in 1999 he was unable to resist the invitation to return 'home' to Le Manoir aux Quat'Saisons, where he has been ever since.
For over two decades he has inspired, trained, mentored and coached some of this country's most recognised chefs, including 25 Michelin starred chefs and numerous industry and household names.
It was reported in The Caterer that a spokesperson for Le Manoir said: "We thank Gary for his long service and his great contribution to mentoring the next generation of chefs; we wish him well in his future endeavours. Raymond Blanc remains chef-patron at Le Manoir aux Quat'Saisons and an integral part of its leadership.
"We have a long-term vision for Le Manoir aux Quat'Saisons and its two-Michelin-starred restaurant and will continue to focus on growing its reputation as a world-leader in luxury hospitality."