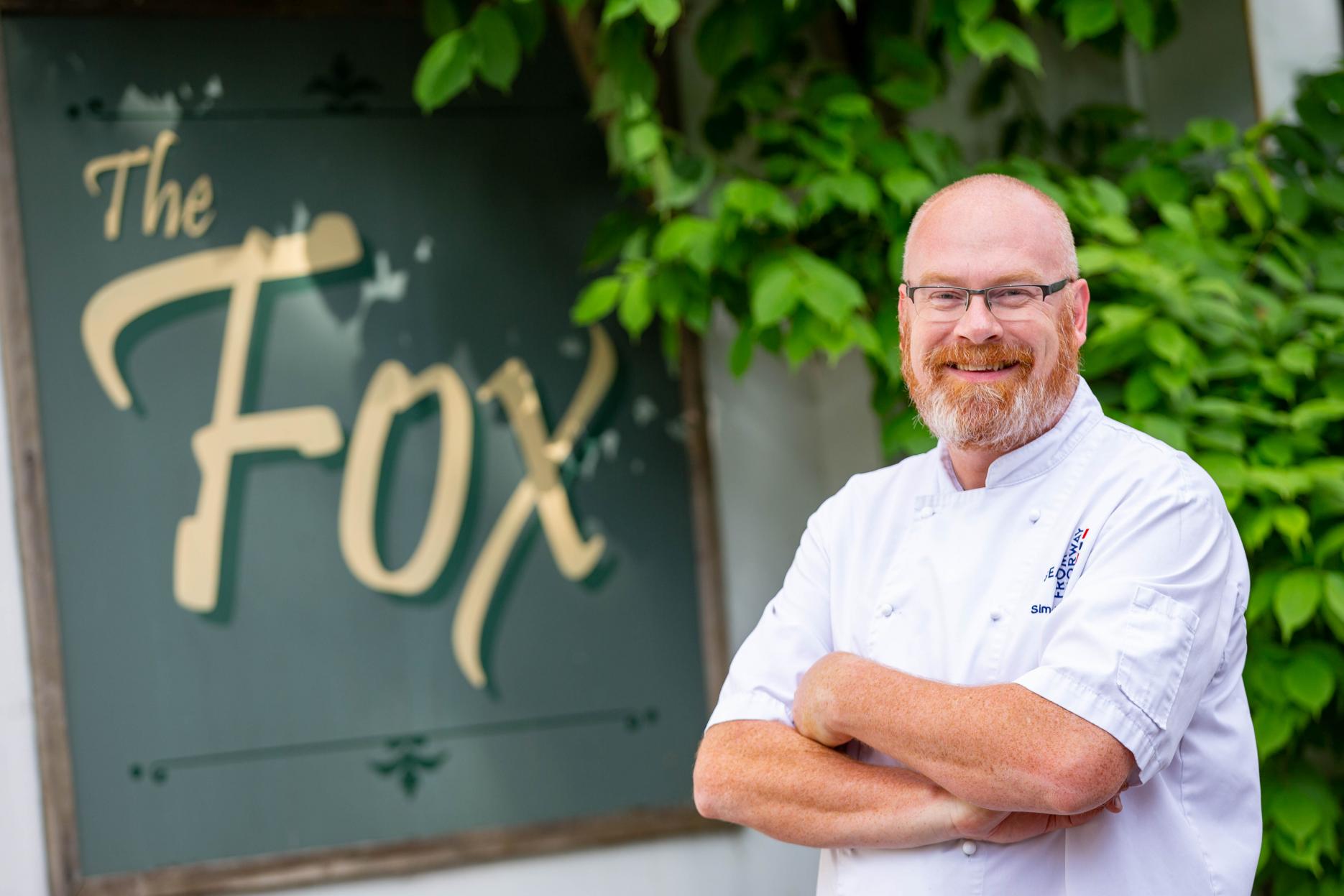 27th July 2022
Former NCOTY celebrates sustainable seafood
Michelin star chef and former winner of the Craft Guild of Chefs National Chef of the Year Simon Hulstone treated diners at The Fox at Willian and Three Horseshoes to two sell-out Norwegian themed evenings showcasing the best of sustainably sourced seafood.
Twinned with Kristiansand in Norway, Letchworth was chosen as the pilot site in the UK for Seafood from Norway to launch its sustainability campaign, aimed at demonstrating how sustainably sourced seafood can play a part in helping to meet the world's growing food demand.  
He commented: "Chefs are instrumental in helping consumers understand that their choices matter. By offering sustainable menu options, our actions can help consumers understand the importance of making sustainable choices, while also tasting unfamiliar species and discovering how delicious sustainable seafood can be.  
"I have worked with Norwegian produce for eight years because the quality is superb and meets my needs for continually providing a sustainable option to my customers, as we can't always access this from UK waters. I'm delighted to be part of something that helps spread the word that by choosing sustainable, everyone can help make sure the seafood we love can be enjoyed for years to come." 
Simon curated a menu of Norwegian-inspired pub classics at the Three Horseshoes meanwhile diners at The Fox were treated to a six-course sustainable seafood tasting menu.
Hans Frode Kielland Asmyhr, UK director at the Norwegian Seafood Council, concluded: "We all understand that we should lower our meat intake for the good of the planet - and our health - and there has publicly been a big push towards eating more plant-based foods. Sadly, seafood has been largely overlooked in this debate and we wanted to change this and give seafood its voice.
"We want our message to reach chefs across the UK. We can see there is a demand for seafood on the menu, and whilst we are all dealing with rising costs, it's important that we don't forget the importance of sourcing sustainably.
"By choosing Seafood from Norway, you can be confident you are choosing the best option for our planet, and the highest quality seafood there is. Out of home dining is a fantastic platform for showcasing new species and sustainable options to diners. We hope to encourage more experiences like this where we can combine education with gastronomy – and help turn the green debate blue."