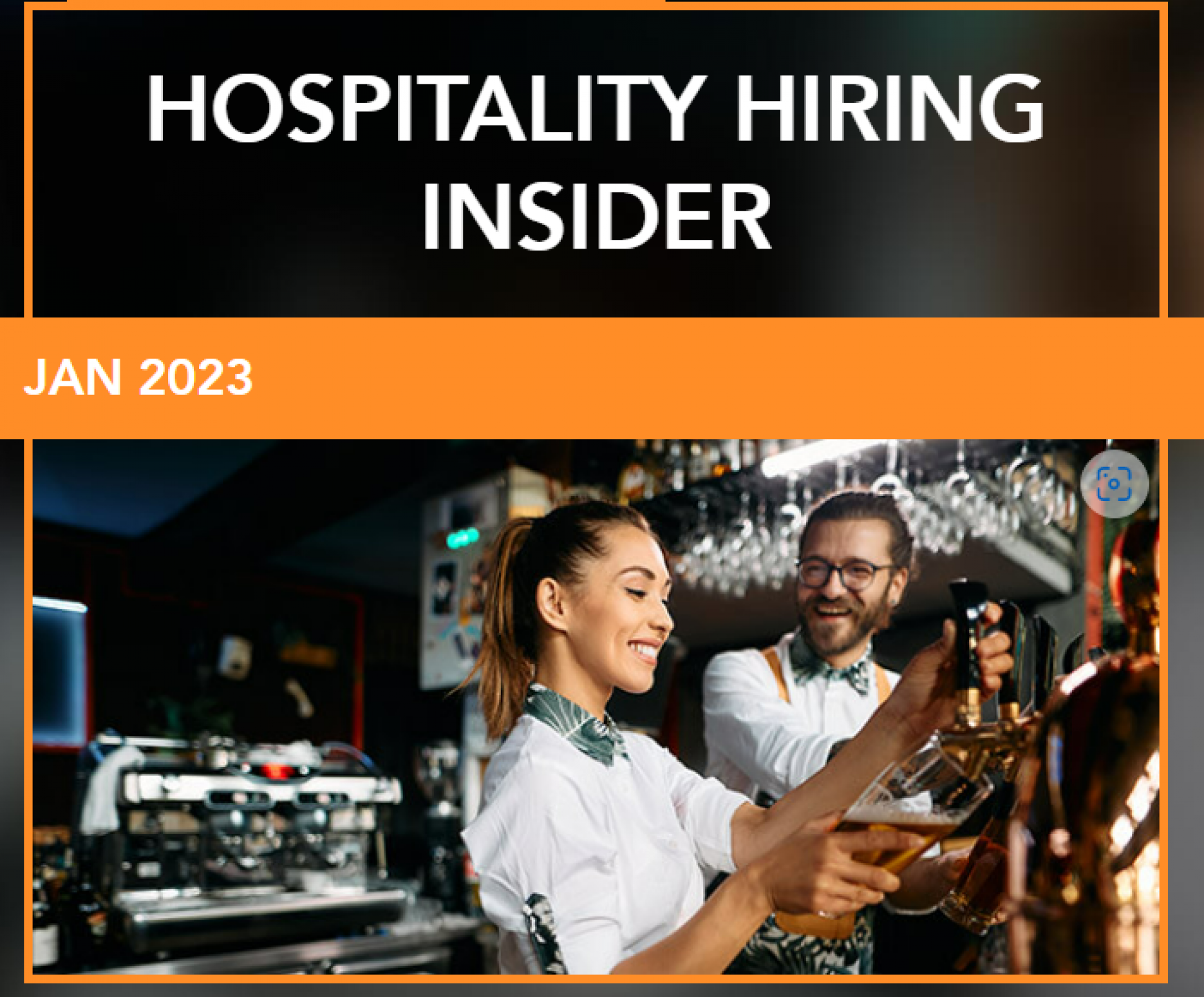 8th March 2023
Data shows surge in UK workers seeking hospitality jobs for additional income
The number of UK workers seeking jobs in the hospitality sector has surged over recent months, according to new report from Caterer.com which shows how thousands of people are looking to pubs, restaurants and hotels for a new income.
A new survey of 1,200 workers shows that 2.9 million people are currently thinking of making a move into hospitality from another sector, with 2.1 million considering a role in hospitality as an additional job. 
In addition, UK-based Google searches for hospitality jobs rose by 23% between 2021 and 2022, in comparison to overall job searches which showed no increase over the year. The most popular reasons cited for wanting to start a new hospitality job included:
People wanting a more sociable job (30% of people considering)
To secure an additional income (27%)
For greater flexibility (25%)
For ongoing job security (24%)
The Caterer.com recently launched a campaign in association with Choose Hospitality and top hospitality brands to 'inspire' the next generation of talent via a series of inspiring videos, content and resources, featuring some of the UK's leading hospitality celebrities, including Tom Kerridge. 
Kathy Dyball, director at Caterer.com, said: "It is very positive to see that more homegrown UK talent is turning to the hospitality sector for work. It demonstrates just how valuable the hospitality sector is to UK employment, and how much it has to offer employees.
"A huge part of the success of any hospitality business depends on its people, so to continue on this positive trend, it's crucial that in 2023 employers focus on delivering the outstanding workplace experience that talent want, to encourage more candidates to the industry and be retained within it."