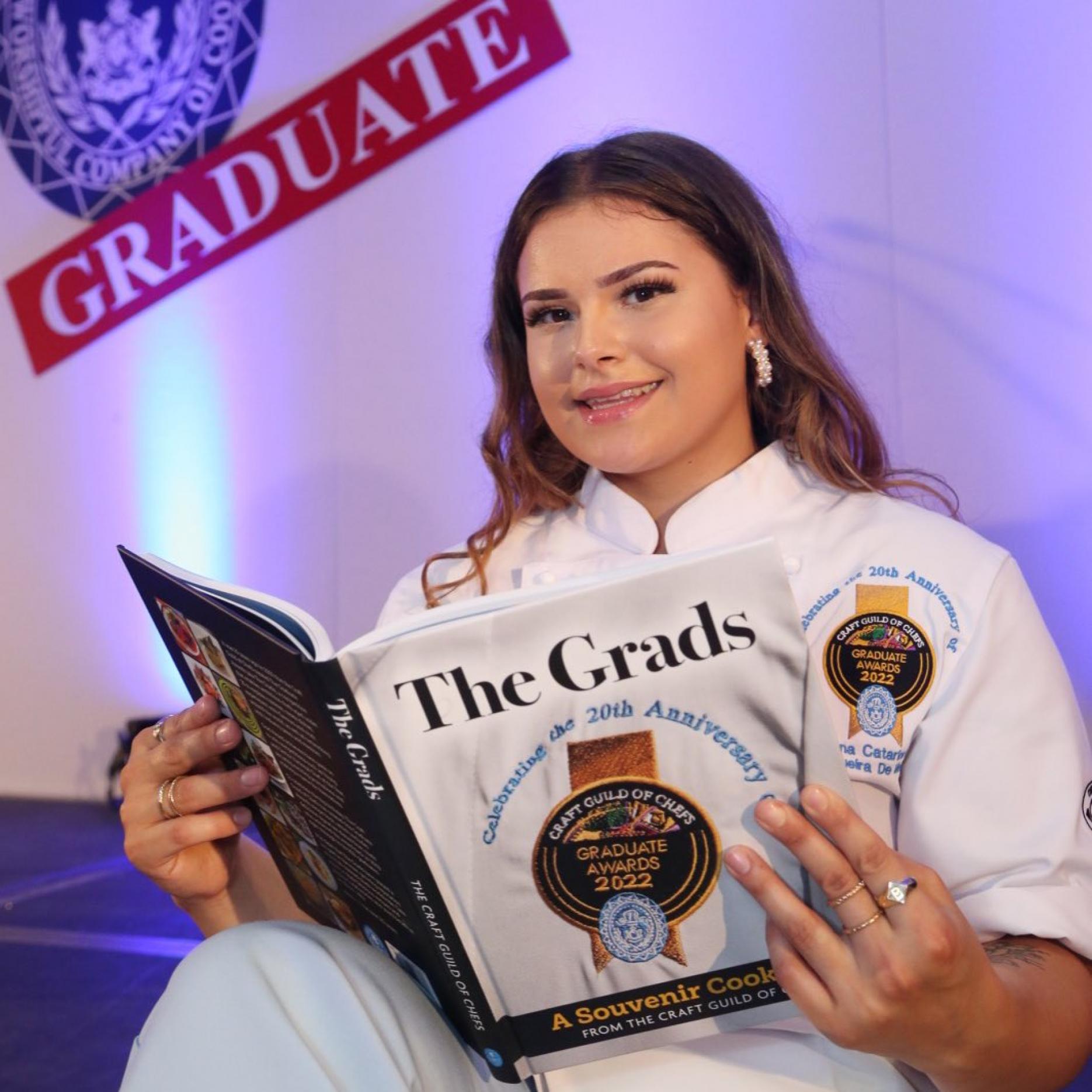 25th November 2022
Craft Guild offers chefs chance to win Graduate Awards 20th anniversary recipe book
The Craft Guild of Chefs is giving away six copies of its Graduate Awards anniversary recipe book via its Twitter and Instagram channels.
The souvenir cookbook features recipes from over 60 of the chefs who have achieved the Graduate Award since it was founded by Steve Munkley in 2002.
Steve Munkley, chairman of the Graduate Awards, said: "At the start of the millennium, I had a dream, to set up an initiative that recognises the skills of young chefs in our industry. Working with the support of the Craft Guild of Chefs and partners, I set about making that dream a reality and 20 years later the Graduate Awards accreditation has been achieved by over 80 chefs.
"As chairman of this initiative, I am truly grateful for the support that many chefs have given me in making the Graduate Awards the immense success that it is. Compiling this book has been a highlight of the journey, and I hope you enjoy celebrating our Graduates' success and cooking their amazing dishes."
If you are interested in purchasing the Graduate Awards recipe book, fill out the document at the bottom of this article. It makes a fantastic Christmas present for a chef.
Terms and conditions
1.By entering this competition users are deemed to have read, understood and accepted all of the 'Terms and Conditions' and agreed to be bound by them and any requirements set out in accompanying material.
2. Six winning entries will be selected at random from the entries received by the closing date and time. Three winners will be chosen from Instagram and three from Twitter.
3. To enter you must either comment on the Graduate Awards competition post on Instagram or reply to the competition tweet which is currently pinned on @Craft_Guild between 5pm on Friday 25th November and 5pm on Monday 28th November 2022.
4. Each winner will receive a copy of the Craft Guild of Chefs recipe book called The Grads.
5. The winner will be notified via Instagram or Twitter after the closing date and time.
6. This competition is limited to only one entry per person.
7. The prize is non-refundable and cannot be exchanged for money or any other items.
8. By entering the competition, the winners agree to participate in such promotional activity and material as Craft Guild of Chefs requires.
9.The judges' decision will be final, and no correspondence will be entered into.
10. This competition is in no way sponsored, endorsed or administered by, or associated with, Instagram or Twitter.
11. The promoter is Craft Guild of Chefs, 1 Victoria Parade By 331 Sandycombe Road Richmond Surrey TW9 3NB.