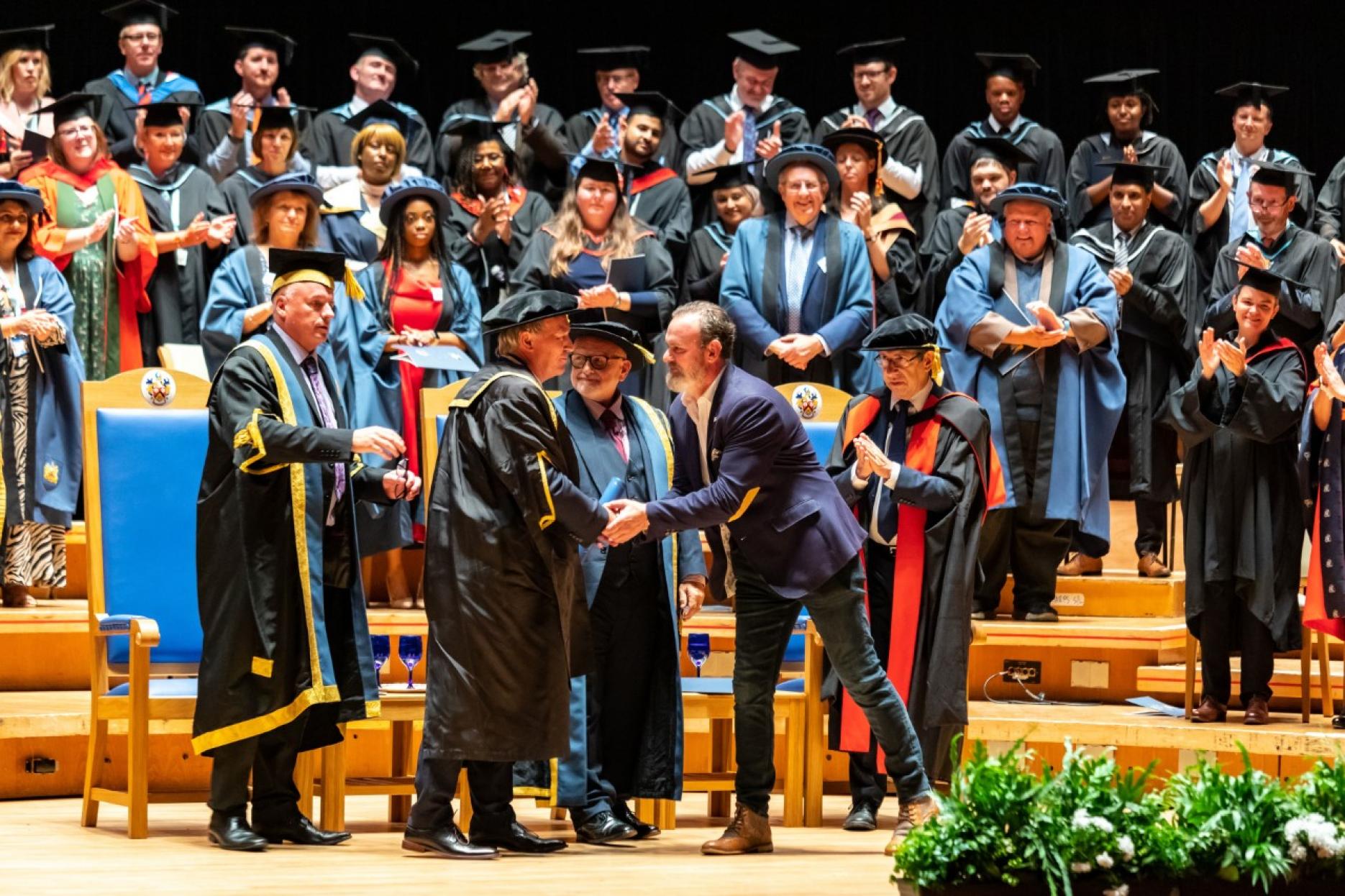 23rd November 2022
Chef receives Honorary Fellowship from University College Birmingham
John Penn, a chef who has worked at top restaurants around the world, has been awarded an Honorary Fellowship from University College Birmingham.
Recently hanging up his hat at the University after 30 years, John was granted the highest honour a university can bestow at this year's graduation ceremonies. Former assistant dean John has taught thousands of students including Adam Pickett, Michael Edwards and MasterChef The Professionals finalist Claire Hutchings.  
Glynn, owner of the Michelin-starred Purnell's in Birmingham, said: "I have known John for a very long time and students can talk to him person to person rather than as just a lecturer.   
"I was in New York and met two students who were taught and trained by John. One was working in a three Michelin Star restaurant, the other was about to open his own restaurant. Students have a really great relationship with him and he is a real ambassador for the industry."
John, a specialist in seafood and larder work, is off to explore new ventures using his decades of experience in the food industry.
He added: "I'm looking at all sorts of different things, including street food. The food industry is my passion and I'm excited about what the future brings. Whatever that is, I will always be an ambassador of the College of Food and bringing students on to realise their potential."