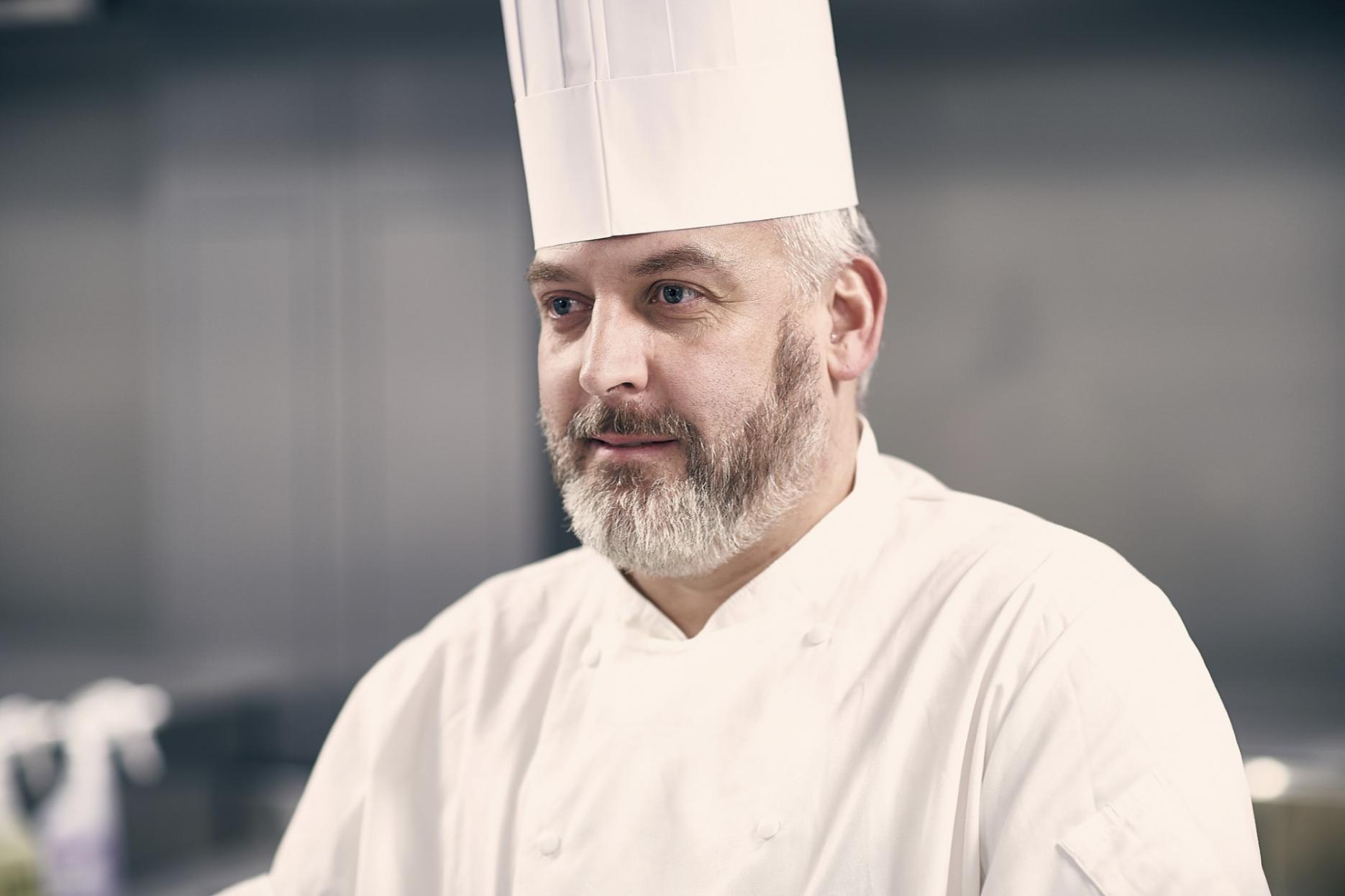 15th May 2023
Chef Mark Reynolds gives first aid to mental health
Craft Guild of Chefs vice chairman and regional executive head chef for Levy UK, Mark Reynolds is trailblazing the promotion of good mental health for chefs.
Mental Health Awareness Week runs from the 15-21st May each year and was created by the Mental Health Foundation. The awareness week is an ideal opportunity for everyone in hospitality to reflect on their mental health and how best to protect it.
The Craft Guild of Chefs wellbeing ambassador Andy Aston, commented: "Mental health continues to be a huge concern across the hospitality industry, be it work related or just life in general. We need to keep talking to each other, embedding mental health into our daily habits, and making it part of our everyday culture."
Social enterprise The Burnt Chef project estimates four out of five hospitality professionals have experienced at least one mental health issue during their career. In 2021 Mark qualified as an accredited mental health first aider and explains here how the course has impacted his kitchen environment and brigade's wellbeing.
Mark said: "Levy UK has always been a bit ahead of the curve, and in 2021 it invited team members to sign up to become a mental health first aider. I was one of the first to sign up, but they have since gone on to have more than 100 people in the company take the course.
"It took place over four days and there was a substantial course book to read beforehand and homework to complete. The course was intense. This was due to the nature of the topics, some of which have the potential to be triggering as they cover sensitive areas such as suicide. With that in mind, the course might not be suitable for everyone.
"During the training I was able to better understand what good mental health looks like, and what the seven stages of anxiety are. I was staggered to find that at various points in my life I had suffered from five of them. It was completely eye-opening and suddenly a lot of things made sense for me.
"The course is quite difficult in this respect because it makes you reflect on your own experiences, behaviours, and health. For me it's been instrumental in making some changes for good and identifying areas where perhaps I need a little bit of support. We also focused on how to look after your team, and what signs of change to look for to help identify a team member who may be struggling.
"It's important to note, we were not being trained to be councillors or how to provide support, but instead to be there on the ground as a first response and to help identify any potential issues, before signposting that team member to where they can find the help they need."
The Craft Guild of Chefs has worked with many great charities to support chef's mental wellbeing, including My Black Dog, Kelly's Cause, and the Burnt Chefs Project.
Aston added: "Awareness, not just of ourselves but also those we work with is crucial and we are seeing more and more chefs taking mental health seriously. Becoming mental health first aiders is a positive step in educating ourselves and how we can use this knowledge when it's needed the most.
"Our own wellbeing and those we work with should always be our number one priority and Mark is brilliant at championing this area and is leading the Guild from the front, which is so important as many chefs look up to Mark."
Following the course, Mark reviewed the approach to the whole team's wellbeing at Tottenham Hotspur from chef to kitchen porter.
He said: "I instigated lots of changes following the course. Some of them simple, some of them are taking more time to root due to the historic hierarchal culture of kitchens. For example, I now make sure I go round the whole team every morning and say hello to everyone. It sounds like such a small thing, but it means I connect with every member of the team.
"Culturally in kitchens the kitchen porter wouldn't be spoken to by the head chef so it's a huge shift of behaviour, but I'm pleased to say one which has had a really positive outcome. As a mental health first aider it's my job to look for change in how each team member responds to me saying good morning, and step in and offer support if I have concerns.
"The course improved my active listening skills, showed me how to express empathy and how to start a wellbeing conversation. From this part of the course, I instigated another dynamic shift, which was to tell my team that I'm available for a chat if they like. Again, this may sound completely normal or even inconsequential to other industries, but I can't stress that this is not necessarily normal in kitchens, especially in large brigades.
"I found it quite hard to convey the message, and even harder to break down the barrier in which team members are used to only being spoken to by the head chef when they are getting told off. This change is taking time, but I have started to soften the lines and break down the boundaries.
"I put a couch in my office, so when people come in, they can feel comfortable. I have fridge filled with cold water and a mental first aid box which is filled, not with plasters, but with old fashioned sweets such as parma violets. I picked the sweets for the mental health first aid kit as they always raise a smile and help two blokes having a chat to get through the initial awkwardness.
"That's not to say its hasn't been hard and the 'chat with the head chef' is taking time to progress through the ranks as a positive thing, but it does feel like we're moving in the right direction. I'm not permanently based at Tottenham Hotspur now, so I'm delighted to say we are training two new mental health first aiders to ensure that the team always has someone to go to on site, and the work in this area can be continued.
"As chefs we don't always look after ourselves and we're doing a demanding and tough job. I'm hopeful by educating myself to recognise when someone may need a little bit of support before it goes too far, I can do my bit to help secure the wellbeing of my chefs and help build strong and healthy brigades."
If you need support, please call the Samaritans on 116 123 or visit www.samaritans.org.