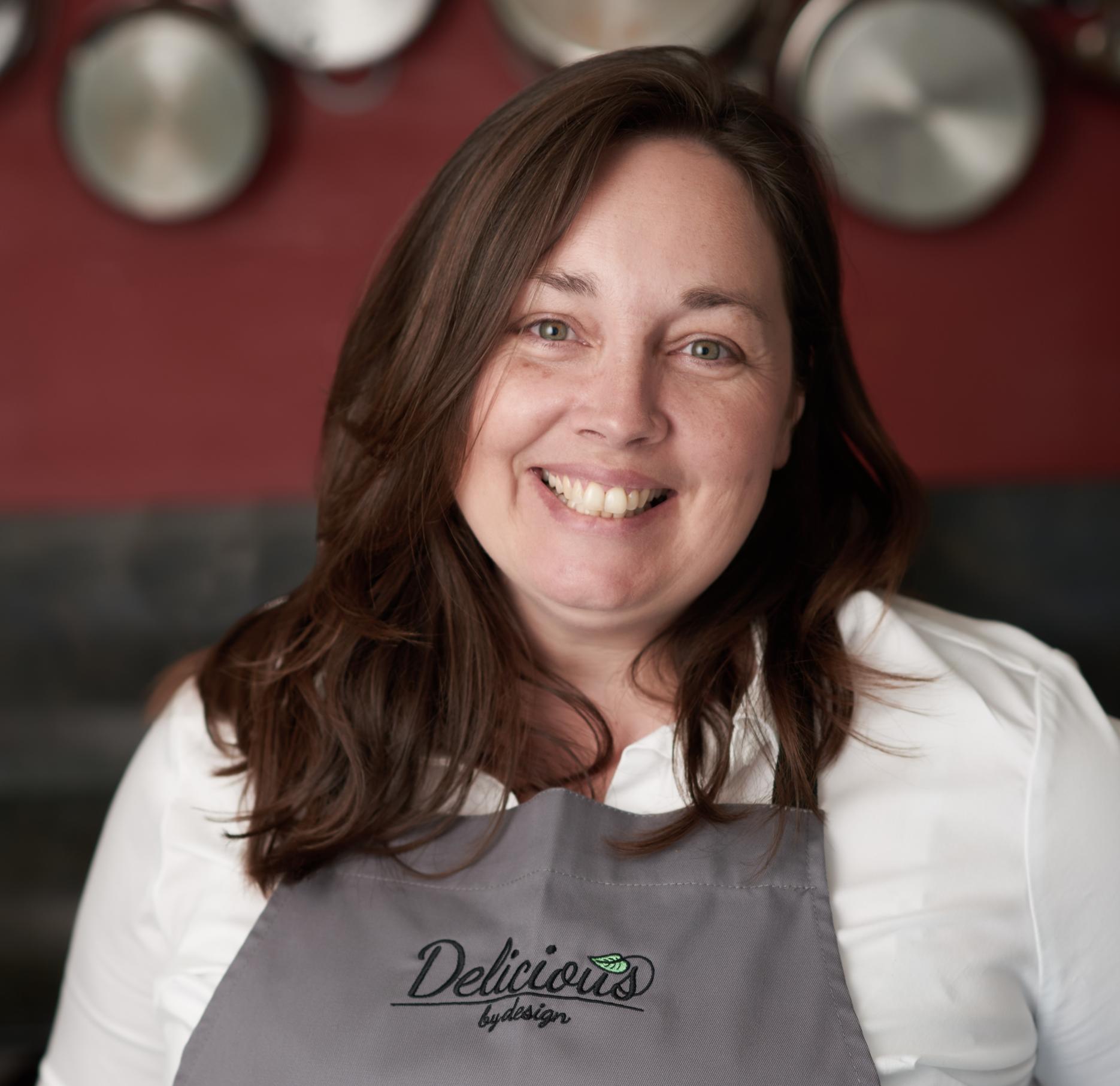 11th May 2022
Careers in Hospitality – an interview with chef Louise Wagstaffe
For the latest interview in our career series, we talked to Louise Wagstaffe, chef director at culinary consultancy, Delicious By Design. She discusses her career to date, culminating in her current role, supporting all sides of the food industry.
When did you start getting interested in food, and decide to explore it as a career?
When I was at school. My first work-experience placement was at a restaurant in Birmingham, and that made my mind up. I decided to go to catering college at the age of 16.
What steps have you been through to get to your current position at Delicious By Design?
Wow. That's a big old question! I'd say I'm not aware of any pre-defined route that takes you to being a chef director of a business like this, or a chef consultant. In my case, I think what's helped me get to where I am has been the variety of roles I've taken – in restaurant kitchens and development kitchens, in sales and sales management, and in marketing and manufacturing. Through this broad experience, I've gained a really good understanding of the food industry.
I've also worked very hard to do the best job I could, wherever I've worked. So I'd like to think I've developed a reputation for getting the job done, even in difficult circumstances. And if you're in this business for 30 years, you build a network of people you know well, and who know you.
I guess I didn't set out to be a consultant chef. But I did use the skills I developed to set up Delicious By Design. Over time, we've grown as a business, building our understanding of the industry's challenges.
What have been the highlights of your career so far?
Well, recognition from the Craft Guild through the Culinary Hero award was pretty special! But for me, it's all about making a difference, rather than big highlights. I love having a new project, with a clear goal, and then smashing it out of the park.
I can think of lots: helping a high-street restaurant chain refine their offer and expand the geography and demography of their audience; working with my first sales team at Unilever to go from sixth to first in the country; developing internet video recipes with Marco Pierre White, when the internet was still reasonably new.
I love projects, and doing different things. I love being given a problem to solve, understanding all the complexities and then seeing the project through.
So for me, a highlight is when I've worked on a product and I see it launched, or I see my work published in a magazine or book. That's the real highlight, to see your work making a difference.
What skills do you bring to your current role? And have you developed any new ones while in the position?
I think my core skills are my culinary skills and the business acumen I've established over the years. During the pandemic, I went through the Ready For Scale programme at Cranfield University, which helped me formalise the business understanding I'd already built. It enabled me to look not only at how I can improve my own business, but also to understand the challenges of the businesses I work with.
Tell us more about being a consultant chef. What's a typical day or week?
The great thing is every day and week is different. We have some long-term projects and some short, quick wins, all with a variety of customers, challenges, people. That's what I love.
Have you had any unusual or especially memorable experiences in this or previous roles?
I'm very lucky to work in this industry, and to have been involved with the Craft Guild from a very early age. I was doing the National Chef of the Year dinner more than 20 years ago. Actually, that's how I met my husband! So, I guess that could be described as an unusual or memorable moment.
Tell us some facts and figures about the job – numbers of clients or projects you're involved with?
We work with a growing number of clients on a regular basis – some for years now – as well as ad hoc projects for other clients. But we don't really measure success in client numbers; it's much more about quality and a job well done.
For example, I've really enjoyed working with Coeliac UK over the last five or six years. I believe everybody has a right to good food, and it's been great to put that into practice, developing and educating on great gluten-free food. More recently, it's been exciting to work with Redefine Meat. Plant-based meat with the flavour and texture of steak, but with a much smaller impact on the planet. Is this the future of food?
Lots of other projects too, from healthcare to education, restaurants to manufacturers. As I said earlier, no two days are the same.
More generally, what qualities do you think someone needs for a career like yours?
I think the key is not to be shy of hard work, and to be very adaptable. Also the ability to question and challenge when someone asks you to do something. Quite often, what they're asking isn't going to get the results they want – so it's good to think about the outcome they're trying to achieve before throwing yourself into it.
How did you feel about winning a Culinary Hero award in 2021? Why do you think you were chosen?
I was delighted and humbled to win the award. During the pandemic, like many chefs, I was aware of what a challenging time it was, and I just tried to do my best to help wherever I could.
I'm not the person to say why I was chosen, but hearing everyone else's story at the awards event was really humbling; to see the difference we'd all made to our local or wider communities.
Tell us about any other awards you've won
I think awards play an important role in our industry. Many chefs do vital and important work, year in year out. It's great that there are ways to recognise this.
I've been very lucky in winning quite a few awards over the years. The Craft Guild award this year was very special, as I said, and the others that mean a lot have been those for a team achievement. Two stand out: one was the Training Journal Awards, where I was part of a training team working with Elior UK and Premier Foods, and we won the best customer experience category; another was again with Premier Foods, this time on the McDougalls Young Bakers programme, where we won the Arnold Fewell Memorial Award.
Tell us more about the work you've done with the Craft Guild of Chefs
I've done lots over the years, starting with my involvement with the National Chef of the Year awards at the start of the century. Probably the biggest project was the review of universal infant free school meals, where we worked on behalf of the government to understand why the free school meals programme had poor uptake in some schools. We visited the schools, reviewed the mealtime offers, and advised and trained staff on changes to improve the offer and engage the pupils.
More recently, I was delighted to help bring in Redefine Meat as a new sponsor of the Craft Guild Graduate Awards this year. That's been fun.