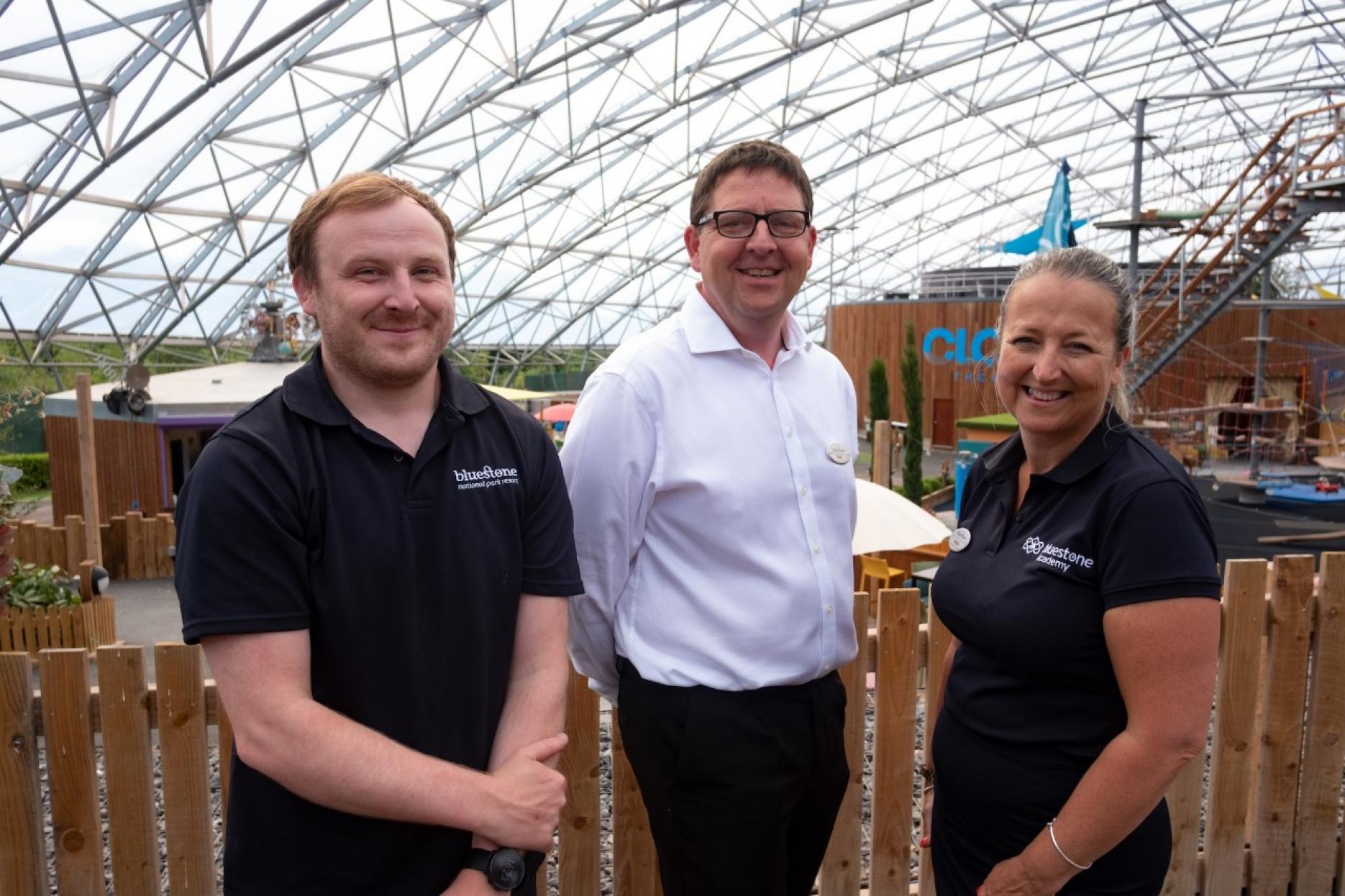 4th August 2022
Bluestone National Park searches for hospitality apprentices
West Wales' tourism and hospitality sector will benefit from a new apprenticeship programme due to start this autumn at Bluestone National Park Resort, near Narberth in Pembrokeshire.
At least ten apprentices are being taken on initially as part of a new programme launched by the Bluestone Academy. It is likely to increase this as part of a long-term commitment to the region's hospitality sector.
Applications have opened for the hospitality apprenticeship roles that will provide a 12 month on-the-job training programme with the potential of full-time employment. Each apprentice will earn a salary while they're training and gain a nationally recognised qualification.
Helen John, academy manager at Bluestone National Park Resort, said: "The tourism and hospitality sectors play a significant role in the West Wales economy, with many people and businesses reliant on it, including a significant supply chain.
"We have developed a dedicated prospectus for the apprenticeship programme, working closely with the training providers. Each apprentice will be given an opportunity to work in a range of roles at Bluestone to discover the opportunities that exist. Alongside this they will undergo in-depth education and training, providing them with the skills and experience that will act as a foundation for their career in hospitality."
Upon successful completion, apprentices will receive the industry recognised Hospitality Level 2 or Professional Commis Chef Level 2 qualifications, primarily designed to set them up for a career in the hospitality sector. 
More details can be found at www.bluestonewales.com/careers.